E-Resin | Replacement Engine Intakes for Revell Mirage III
Reviewed by Kevin Futter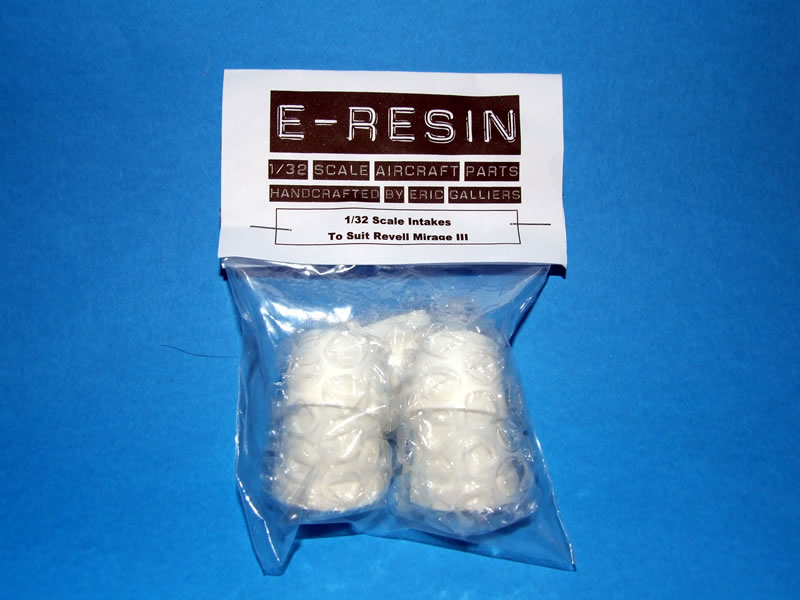 After a terrific debut with a replacement nose cone for Revell's big Mirage kit, Eric Galliers of E-Resin has followed that up straight away with a set of replacement engine intakes for the same kit. They are superbly cast, with no signs of air bubbles or casting flaws of any kind. As can be seen in the photos, and somewhat unusually, my set at least has been cast in a difficult-to-photograph off-white resin. [Note: Eric has informed me that all his parts are now cast in a light grey resin.]
The comparison with the equivalent kit parts is telling. The main intake covers are cast with the angled intake trunking in place, and there are no visible joins on the inside of the parts. This is a major improvement over the kit parts, which feature no intake trunking at all.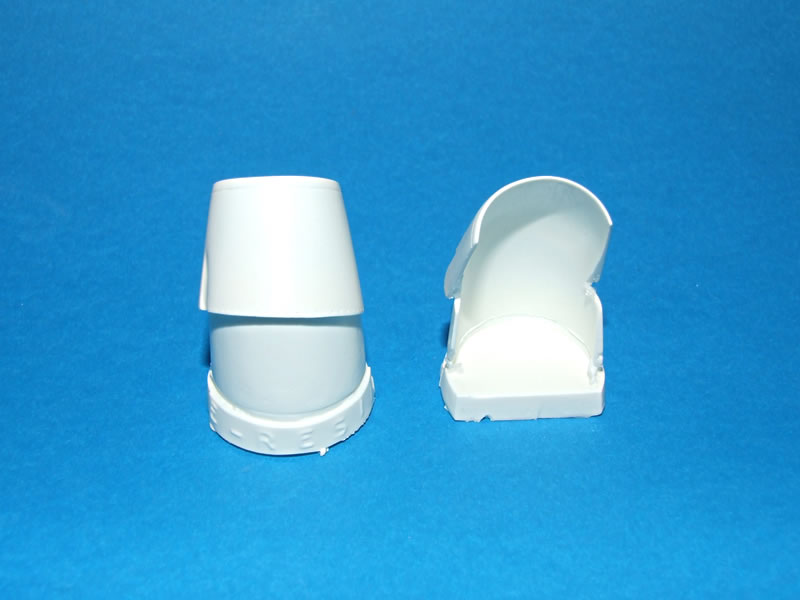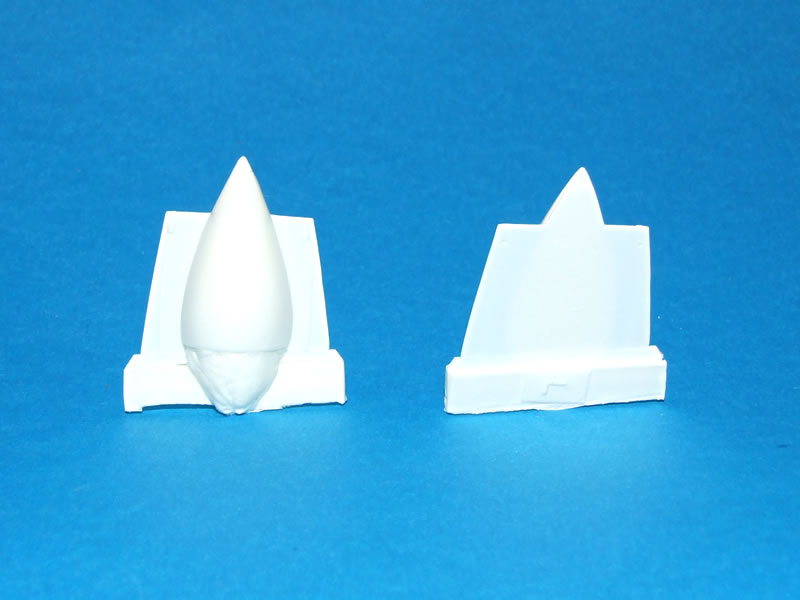 Eric advises that he has moulded the splitter plates slightly larger than required to facilitate trimming to an exact fit, and has provided some excellent advice and instructions on installing them in a thread on our forums.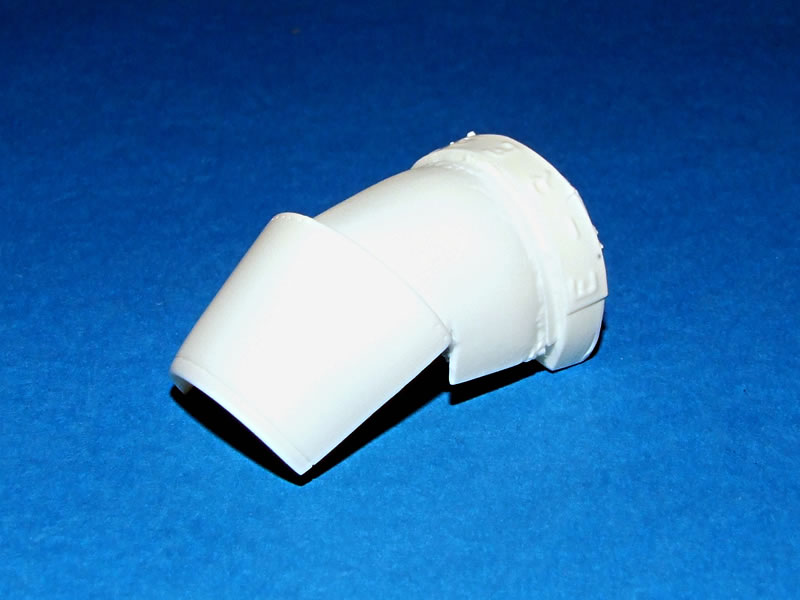 Much like the aforementioned nose cone, these intakes from E-Resin are highly recommended. While they may not be essential for Revell's Mirage, they offer a major improvement in detail and utility over the kit parts, and the moulded-in intake trunkings are thoughtful and well-executed. Eric already has several other sets available for this kit, and we'll be reviewing more of them shortly. For more details, or to see these parts come to fruition, check out Eric's Mirage build thread in our forums.
Eric takes orders directly via email (ericgalliers@hotmail.com), and accepts payments via PayPal. Prices depend on quantity ordered, so send Eric an enquiry if you're interested.
© Kevin Futter 2011
This review was published on Wednesday, November 30 2011; Last modified on Wednesday, May 18 2016