E-Resin | Replacement Nosecone for Revell Mirage III
Reviewed by Kevin Futter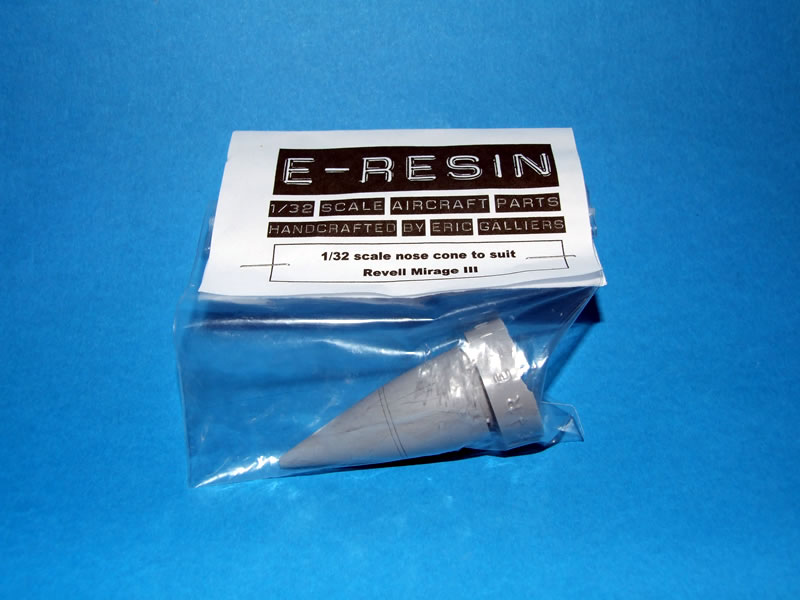 While Revell's elderly 1/32 Mirage III kit might be getting a bit long in the tooth (so far as I can tell the original release dates back to 1975), it's still the only game in town for large scale modellers wanting to add a Mirage to their collections. Unfortunately it hasn't been spectacularly well-served with aftermarket goodies in that time. We now have the wonderful Fisher cockpit set, and a few other minor bits and pieces, but on the whole not a great deal has been released for this kit. The amazing exhaust set from Matterhorn Circle is long out-of-production.
LSP member Eric Galliers saw the obvious and yawning gap in the market for 1/32 Mirage bits, and promptly formed his own aftermarket company, E-Resin, to set about delivering exactly what this old kit needs. Eric's debut product is a replacement nose cone in solid resin. As you can see from the photos below, it's cast as a single piece, with an undercut at its base to make separating it from its casting block a simple affair.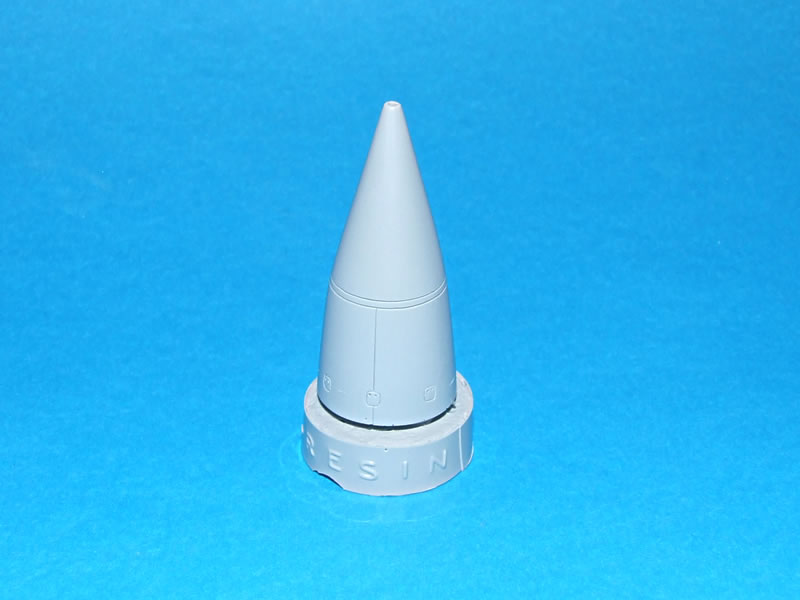 The unit itself is quite weighty for its size, which should assist in keeping the finished model on its nose wheel. The recessed surface detail is exquisite, but does presume that the modeller will be rescribing the rest of the model (and I think it's a safe assumption that anybody who's in the market for this piece would do so).
The other thing to note is that Eric has engineered a small locating hole at the tip of the cone. This is to facilitate your own choice of pitot tube, whether that be the kit-supplied version or a scratch-built alternative (here's hoping that Master Model will release one in brass!).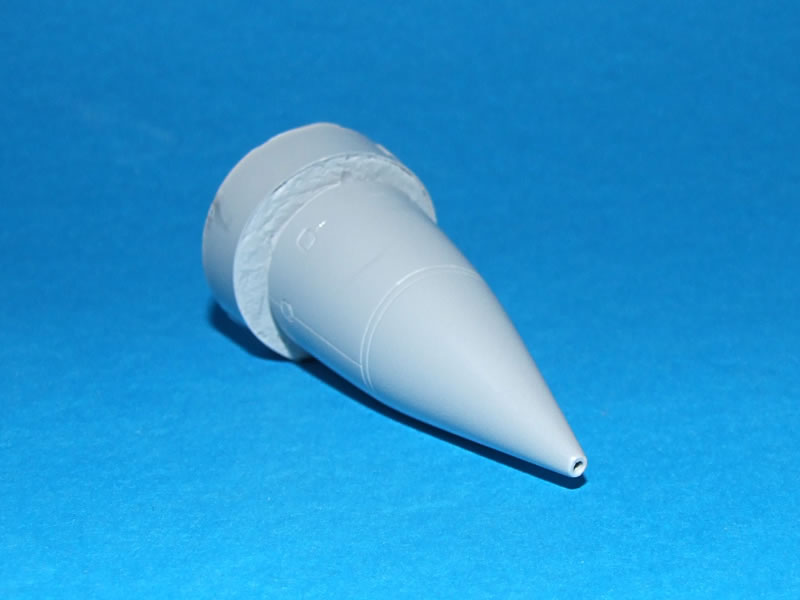 A comparison with the kit parts shows the obvious advantage in quality and utility offered by the E-Resin alternative. It is superbly cast, without even the merest hint of any air bubbles, surface blemishes or casting flaws.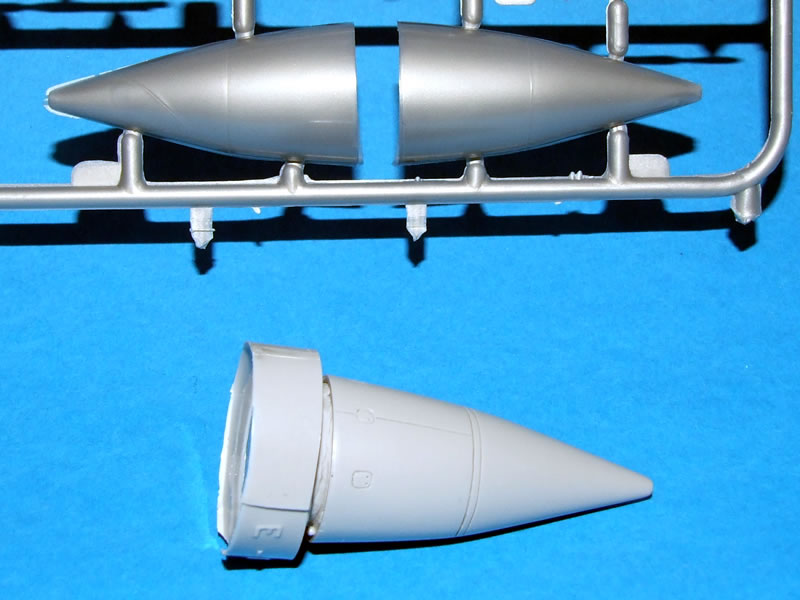 I highly recommend this nose cone from E-Resin. It's not essential for Revell's Mirage, but offers a major improvement in detail and utility over the kit parts, and is an outstanding debut effort. Eric already has several other sets available for this kit, and we'll be reviewing more of them shortly. For more details, or to see these parts come to fruition, check out Eric's Mirage build thread in our forums.
Eric takes orders directly via email (ericgalliers@hotmail.com), and accepts payments via PayPal. Prices depend on quantity ordered, so send Eric an enquiry if you're interested.
© Kevin Futter 2011
This review was published on Tuesday, November 29 2011; Last modified on Wednesday, May 18 2016