Ki-84 Hayate (Frank) - Swallow (Tomy) vs Hasegawa: a Comparison
By Kevin Williams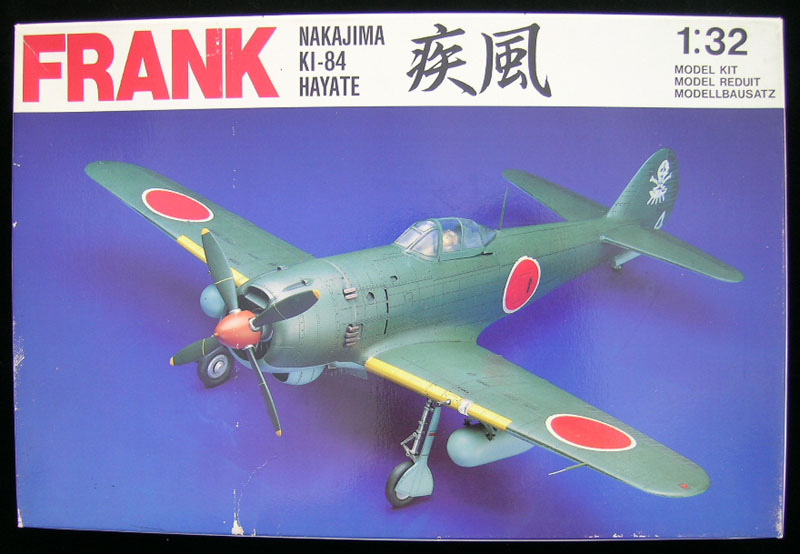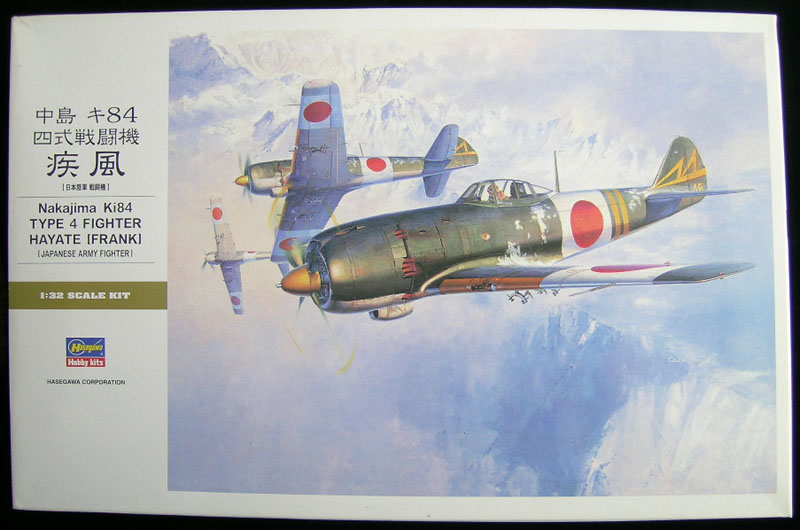 After stating on the forums that I'd like to do a comparison between the Swallow (Tomy) and Hasegawa Ki-84 Hayate (Frank) kits, I was sent a complete kit of the Swallow boxing, to allow me to do just that, so here we go. (This is being done strictly as a fun exercise, and I expect no major surprises or revelations.
Some Stats
The Swallow kit is by far the older of the two, dating back to around the mid-'70s sometime (as far as I know), whereas the Hasegawa kit is considerably newer, being produced roughly around 2004. While in many ways, the original Tomy kit may well have been designed to be more of a toy, the Hasegawa kit is a bit more serious.
Instructions
Swallow
---
Hasegawa
---
The Swallow instructions are a two sided affair (tri-fold), and should prove more than adequate to work from. The Hasegawa instructions are a bit more involved, owing to the more sophisticated nature of the kit.
Note: The scans above do not represent the entire set of Hasegawa instructions, but are instead just a random sampling of them.
Decals
Swallow
---
Hasegawa
---
Swallow
Markings are provided for four Franks:
Army Kamikaze Attack Aircraft
520th Special Air Defense Fighter Group
73rd Fighter Group, 2nd Squadron/li>
Hitachi Teaching Flight Group
Hasegawa
Markings are provided for three Franks:
47th Flight Regiment, 3rd Squadron
51st Flight Regiment
101st Flight Regiment
Decals appear to be in register, quite opaque, with good coloring, well detailed and also include plenty of stenciling (in the case of the Hasegawa decals, anyway). I don't really believe I'd want to take chances with either set, opting instead for some good quality AM stuff, but decals from either set, might just work out OK. The reds of the national insignia are quite acceptable in both offerings, with the Hasegawa versions being ever so slightly darker.
The Hasegawa decals are taken one step further, with the inclusion of wing and fuselage white band decals. I don't have a tremendous amount of faith in this method though, so if markings are chosen for mine that require them, I'll undoubtedly paint the bands.
Air Frame
Swallow
---
Hasegawa
---
I must confess that while I like both approaches (rivets, minimal rivets), I really prefer the riveted appearance of the Swallow moldings, and am now contemplating the feasibility of a Swallow/Hasegawa hybrid, using the best that both kits have to offer.
Wings
Swallow
---
Hasegawa
---
While Hasegawa offers the flaps as separate items, the Swallow kit has them molded integrally with the wing. Ailerons on both kits, are molded with wing halves.
Cockpit
Swallow
---
Hasegawa
---
This is where the Hasegawa kit really shines. Whereas the Swallow 'pit is OK, the Hasegawa 'pit is vastly improved, though still not nearly as nice as the Aires set designed to replace it.
Engine & Cowlings
Swallow
---
Hasegawa
---
Whereas (all things considered), the Swallow kit offers up a decent enough looking engine, the Hasegawa kit again, is considerably nicer, going so far as to even provide optional opened or closed cooling flaps, a nice touch.
Front cowling area on both kits are very similar in proportions, so pretty much an even match in this department.
(Quickboost offers replacement hollowed out exhausts that make for a very nice enhancement. Designed specifically for the Hasegawa kit, they may or may not work on the Swallow kit, but might.)
Clear Parts
Swallow
---
Hasegawa
---
When it comes to the clear parts, Hasegawa is the clear leader (so to speak), with parts done in a crystal clear fashion, whereas the Swallow parts are somewhat cloudy; nothing that couldn't be polished out though, I think.
Propeller/Spinner
Swallow
---
Hasegawa
---
To me, spinners and props in both kits look OK and are of similar proportions, with the Hasegawa spinner capturing the slotted nature of the protrusion that allowed starter trucks to engage, while the Swallow appears as nothing more than a protruding rod.
Fuel Tanks
Swallow
---
Hasegawa
---
Fuel tanks in both kits seem to be of overall good proportions, same with the sway braces, where Hasegawa has a fairly modest edge. The Swallow tanks are molded with no filler caps, whereas the Hasegawa does have them, so a pretty even match in this area...not a deal breaker anyway, at least not to me.
Landing Gear, Wheels, and Doors
Swallow
---
Hasegawa
---
Differences here undoubtedly reflect the generational gap of these two kits in a very visible manner, the Swallow kit being much more generic in execution, while the Hasegawa version seems much better detailed, even if overall proportions are very similar.
Pilot Figures
Swallow
---
Hasegawa
---
Each kit features a seated pilot. While the Swallow figure is a bit weak compared to the more articulated appearance of the Hasegawa figure, it's still quite acceptable in its own right, at least to me. I do find it a bit odd that neither figure (both being produced by Japanese companies), actually looks Japanese.
Miscellaneous Plastic Parts
Swallow
---
Hasegawa
---
There were a few portions of the kits that I photographed, but had no specific category for, so I decided to just lump them all together here, as they are undoubtedly relevant.
Summation
All in all, this has been a fun exercise for me, and hopefully for you as well. While it's fairly evident (as I anticipated) that the Hasegawa kit is superior in many areas, the Swallow kit still holds up well, and with some effort, I believe could be made into an astoundingly good looking model. I'll be looking into the possibility of kit bashing the two, using the Swallow kit as a basis, cannibalizing parts from the Hasegawa kit, and adding some AM to see what I can work out, as I really prefer the approach taken, for the most part, with the exterior tooling of the Swallow kit.
My copy of the Swallow kit that enabled me to do this comparison, compliments of Bill Scarborough; thanks a bunch, Bill! Hasegawa kit provided by myself.
© Kevin Williams 2017
This article was published on Wednesday, March 08 2017; Last modified on Wednesday, March 08 2017