Goodyear F2G Corsair - 88454
Photos By Rodney Williams
The three photos below were taken when the Navy commander Walt Fink found the airplane in a Navy storage container. The Navy gave the F2G-88454 to Walt, but when they found out that Walt was going to race the plane at the Reno, Nevada air races they took the place back. Later, the Navy traded #88454 to Doug Champlin for his SBD Douglas Dauntless WWII fighter/bomber airplane.
---
These three photos of 454 in the container were given to me by Doug Champlin in 1986 and are kept in my WWII Scrapbook.
The next three photos came from the Champlin museum.
---
The next five photos were taken by me in 1986 at the Champlin Museum in Mesa, Arizona-U.S.A. I still have the prints and color negatives.
---
The photo below is another PW R-4360-2/4, 28 cylinder engine on display at the Champlin Museum.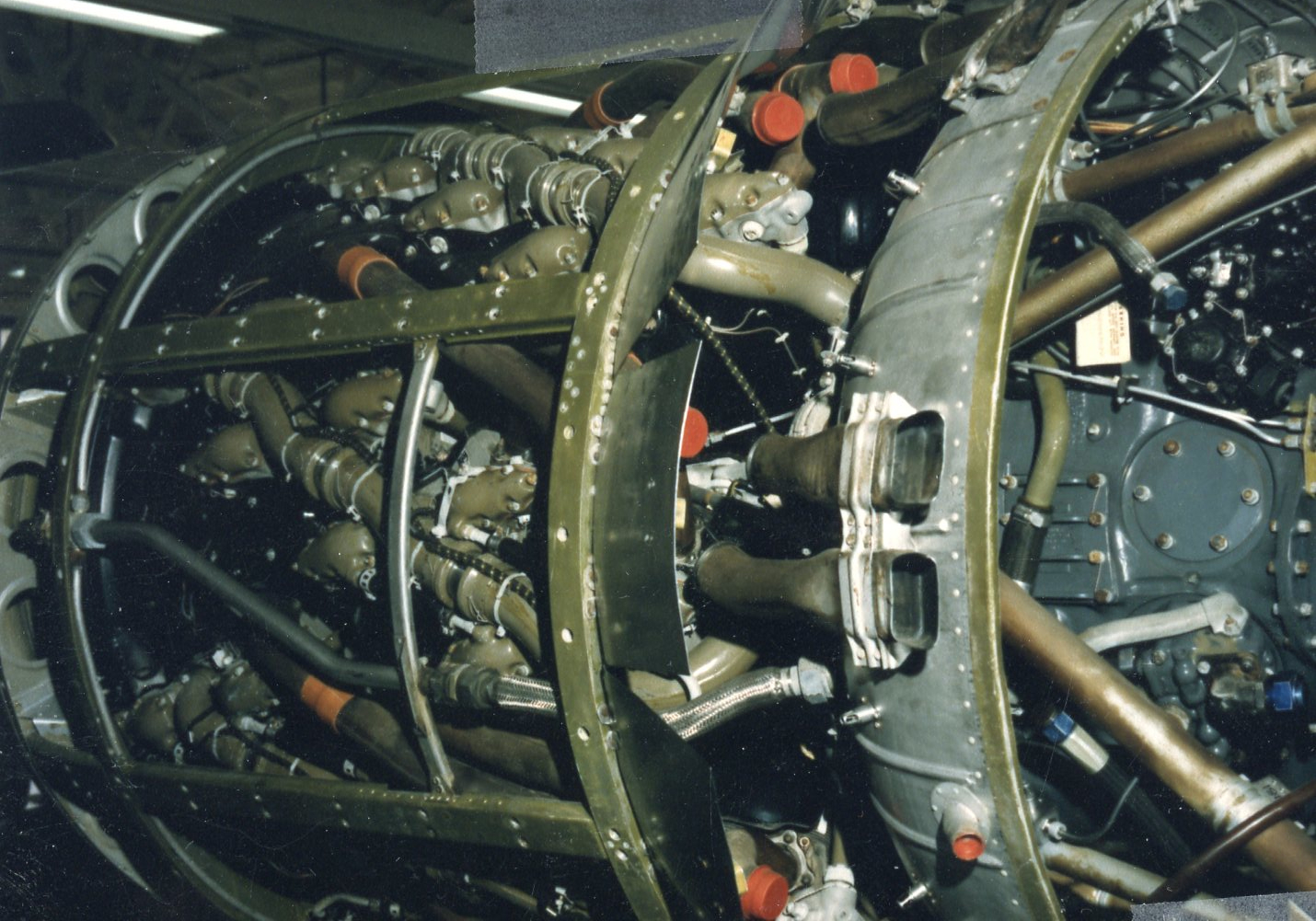 The photos below were taken by me at the Champlin Fighter Museum in 1986.
---
When Doug Champlin sold his holdings in the museum, #88454 went to the Museum of Flight's restoration center that was located in the Seattle, Washington area. The remaining photos were taken by a good friend of mine who sent them to me many years ago and told me that I could use them freely for any of my F2G Corsair stories (ca: 1990s).
---
© Rodney Williams 2018
This article created on Tuesday, November 20 2018; Last modified on Tuesday, November 27 2018