Silver Wings | 32-004: Focke-Wulf Fw 44D "Stieglitz"
Reviewed by Ray Peterson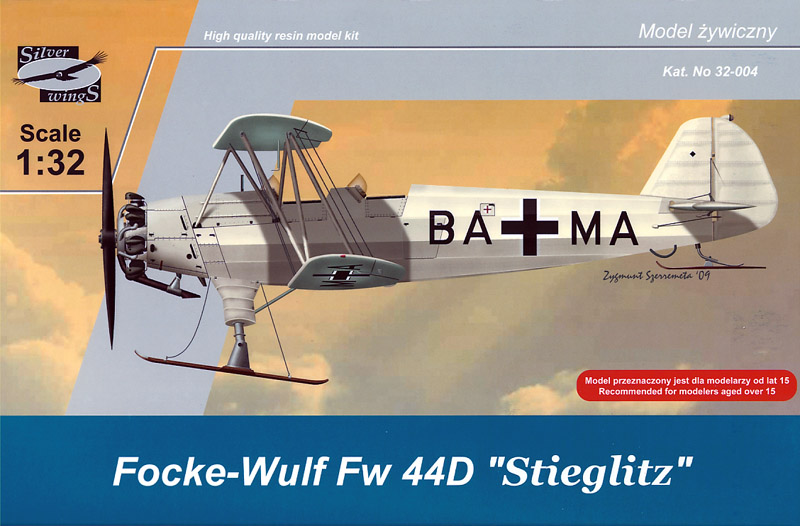 Silver Wings latest 1/32nd release is the Fw 44 "Stieglitz" trainer. Kit #32-003 is the wheeled version, and 32-004 is the ski-equipped version. Other than wheels vs. skis, the kits are the same.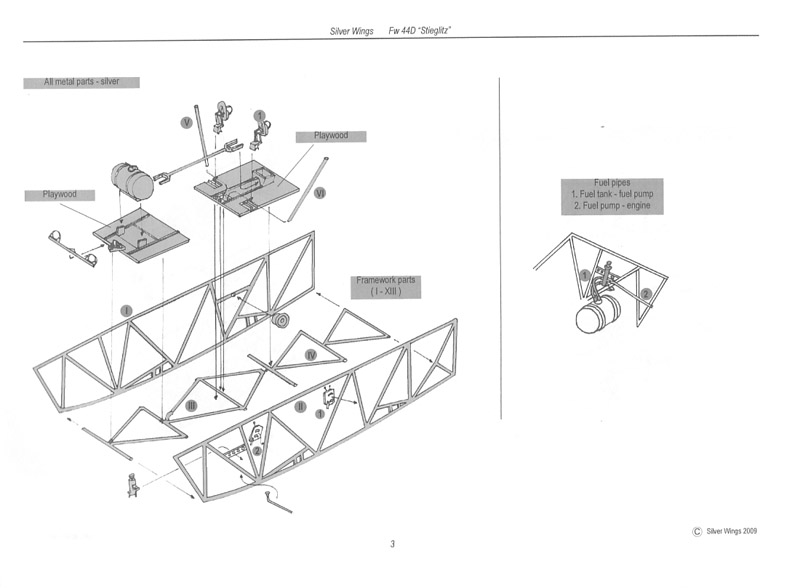 The kit is cast in a grey resin, other than a pair of clear resin windscreens and three photo-negative style pieces to produce the instrument faces. Also included is a set of masks to make up the markings. No photo-etch or water-slide decals are provided. Overall the casting is excellent with just a few pinholes to fill and small casting blocks to remove. Care will need to be taken, though, as some of the parts are very small!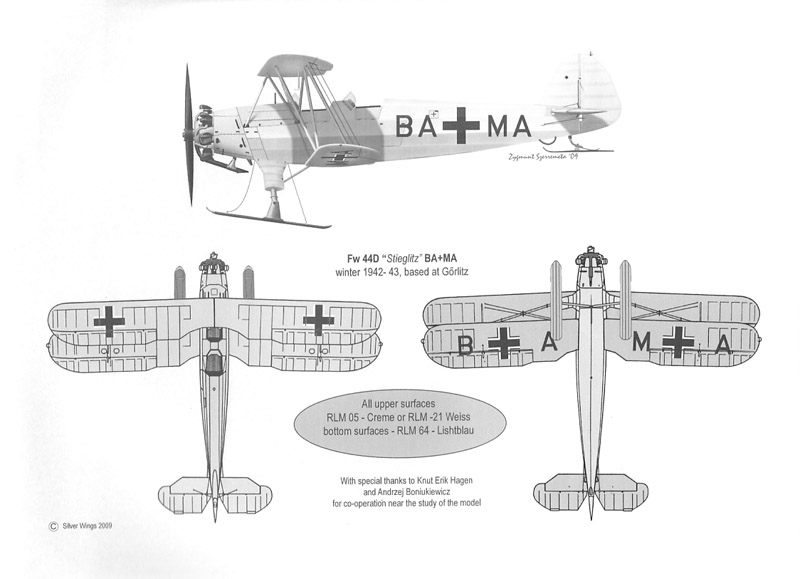 The kit includes a well detailed cockpit and engine. The engine is made up of the block, seven individual cylinders with separate lifters, inlets, exhausts and wiring to make for a very nicely detailed engine. The cockpit includes tubular framing for the sides, top and bottom of the cockpit with separate controls, levers, seats and oil tank to be added. Some wiring is cast into the fuselage walls; more could be added by the modeler. The seats actually attach via a rod pushed through the framework and seat mounts a la the original. The casting is very well done on these very fine parts, although some casting seams will need to be cleaned up, along with a few irregularities on the framework, although mine looked pretty darn good. Note that all control surfaces are separate and gear legs and struts all have metal rod reinforcing, although some ends will have to be trimmed.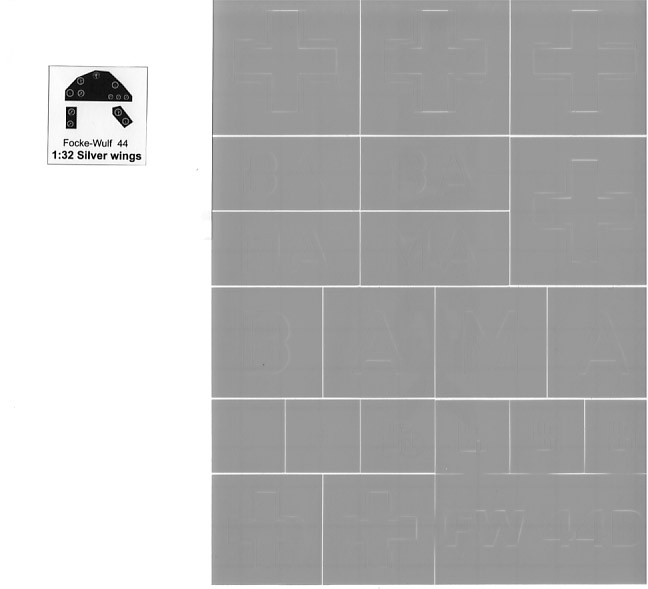 The instructions are very good for a resin kit, with clear isometric exploded drawings. There are a few parts that will need some study to get located exactly, so study the drawings carefully! One item that would have helped is a good 3-view drawing of the plane to show correct dihedral as it is not called out. A rigging drawing is given, but is pretty basic. One sheet shows the markings, which for the ski-equipped craft, for one airplane. Note these craft were used by several other countries air forces, so with some research other schemes could be found.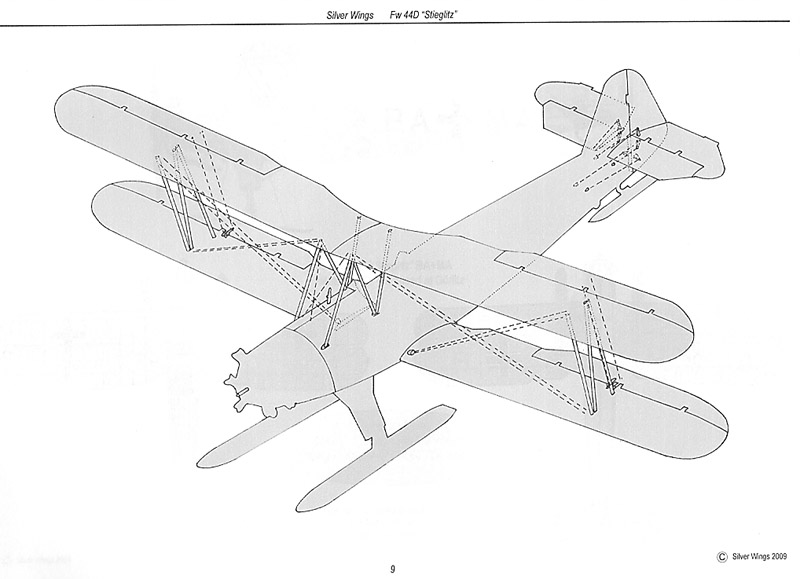 In conclusion, this is a very nice kit of a relatively unknown plane. Highly recommended! For more information, see Silver Wings. Kits may be purchased in the US at: http://www.design-marketingintl.com/.
© Ray Peterson
This product is available from the following LSP sponsors

This review was published on Saturday, July 02 2011; Last modified on Friday, September 01 2017