Hasegawa | F6F3/5 Hellcat
Reviewed by Jeffrey Brundt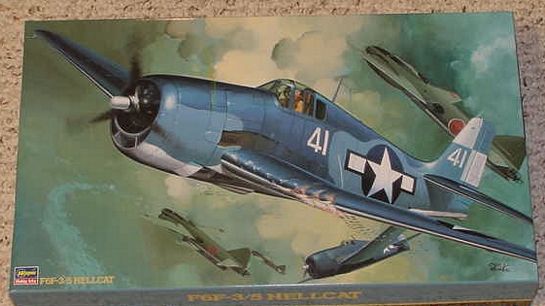 I had never really thought much of the Hellcat before but just recently I picked one off of eBay for a good price. The box art is very colorful and depicts a -3 from VF-17 The kit is very nicely done and the moldings are crisp and flash free. The first thing that strikes you is the size. It's a big model in 1/32. This stands to reason since the real Hellcat was quite a large aircraft.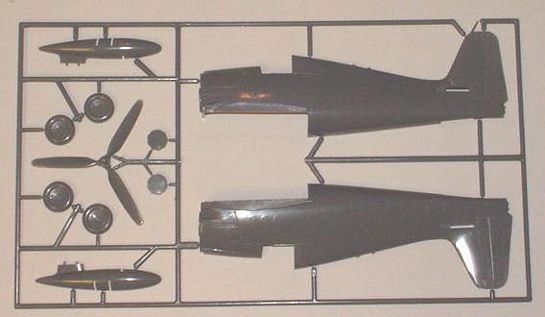 It's molded in Hasegawa's typical firm, grey plastic. There are fine raised rivets on the fuselage with very minimal recessed lines. The fabric on the rudder, ailerons and elevators is subtle and looks very good. The wings also have raised rivet details and engraved panel lines. The panel lines look a bit too deep, however. Detailed gun bays are included so you can display the kit's .50 machine guns. There are also detailed wheel wells molded into the one-piece bottom wing. The flaps are molded in top and bottom halves and inboard and outboard sections. It looks like they can be displayed in the full up position or any value in between.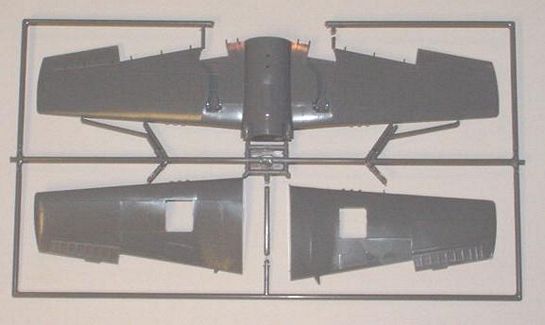 The cockpit is pretty spartan. There are only nine pieces and the detail is very minimal. I compared it to some pictures from Squadron's F6F Hellcat in action and the resemblance to the real thing does require a bit of imagination. It will definitely benefit from the Eduard PE cockpit set.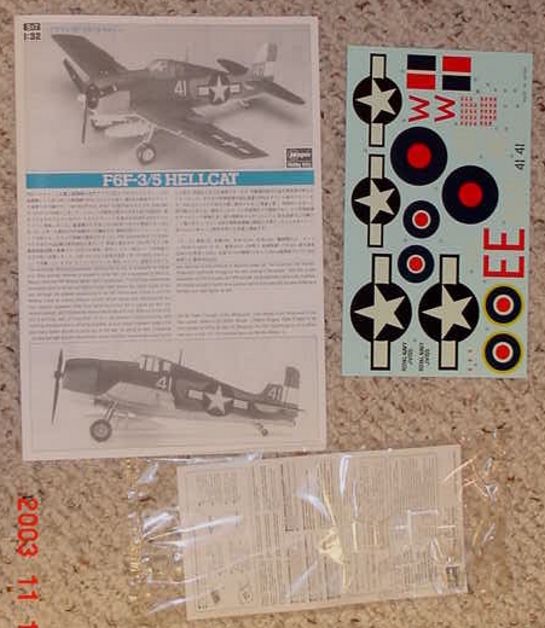 Hasegawa does include a rather detailed P&W R2800 engine. There are eighteen individual cylinders that need to be attached to the crankcase. The push rods are molded to the front and aft crankcase pieces. Plug wires are not included so if you want these then you have to make your own or use the Eduard set. The final bits of the engine are the exhaust collectors. The instructions devote almost a whole page to this installation. One thing I noticed is that the cowl comes packed in it's own bag. It's also designed to be removable so you can show off the nicely detailed engine.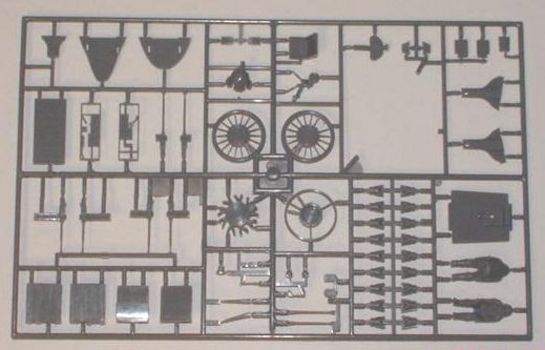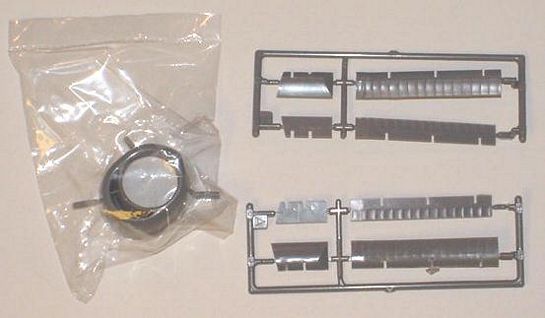 The clear parts (what few of them there are) are clear and thinly molded. Two windscreens are included; one for each version, the -3 or -5. The tires and wheel hub halves are one piece and get assembled. For some reason there are and additional set of wheel hubs (with no tires). I can only guess these were from a kit version that used rubber tires. There are also six rockets as armament in addition to the machine guns. Also included is 150 gal. drop tank.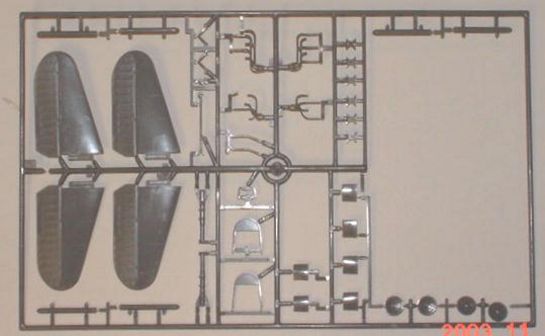 The decal sheet is typical Hasegawa. The markings are all in register if a bit thick. Like I said typical Hasegawa. There are markings included for three different aircraft; an F6F-3 from VF-17 in a three-tone navy scheme, an F6F-5 from VF-15 in overall midnight blue and lastly an F6F-3 from No. 800 Sqdn F.Mk1 of the Royal Navy.
The Hellcat will make a welcome addition to my 1/32 collection of warbirds.
© Jeffrey Brundt 2003
This review was published on Saturday, July 02 2011; Last modified on Wednesday, May 18 2016