Revell | Mirage III
Reviewed by Menelaos Skourtopoulos
At last, I found the Revell Mirage III kit in the big 1:32nd scale! This is a reissue of the old Mirage III kit, which Revell produced in almost all variants (incl. the Mirage 5). The issue of the kit is only in France and Suisse to found and I had to order two of that kit via the WWW. Here is a short review of that kit that many of us are waiting and searching for such a long time.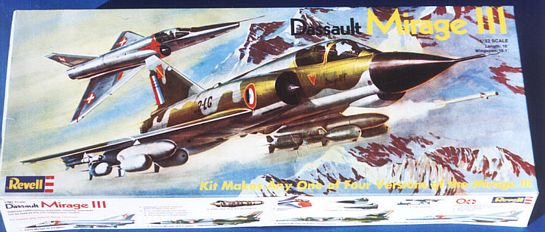 The Kit
At the first moment you'll think you have an ancient Revell box in your hand. Nothing of the new Revell look. The making of the box is somehow '60s like! Anyway that makes thinks more interesting and by opening the box you see that's a reissue. The decals are "new" and the instructions sheet a typical Revell one, only the date signals the age of the kit: 1975/2003!
There are 12 trees of parts in the box with round about 140 parts. Not bad for such an old kit. The detail level of the parts is OK if you think this is an almost 40 years old kit!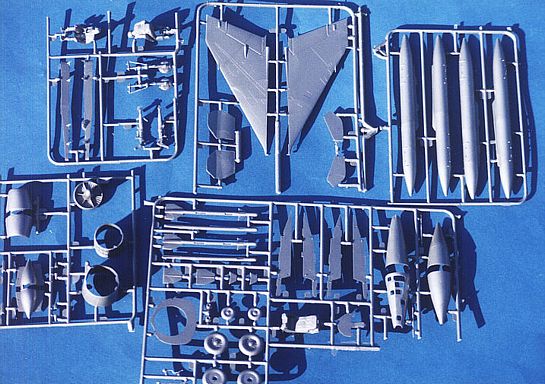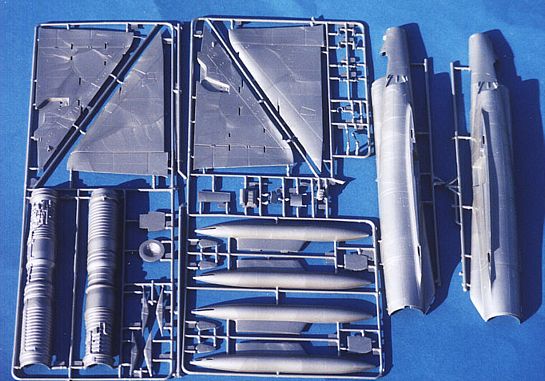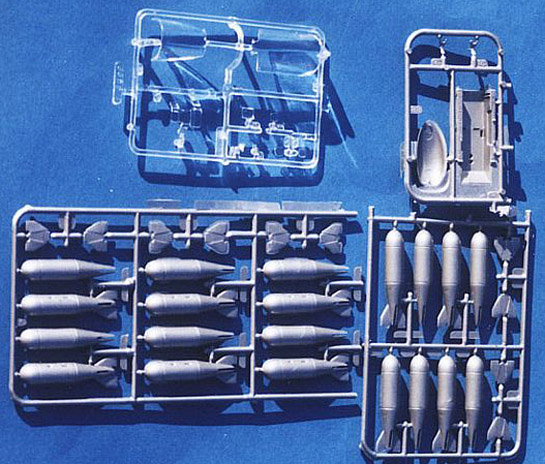 Panel lines are mixed raised/engraved. There's a good replica of the Atar jet engine inside, landing gear is ok, the cockpit has everything you need but this is a corner for high detailing, canopy in two parts. You can choose between two versions, the fighter with the short nose and the rec. one with the longer one, that contains the camera windows beneath. Fixing is ok and that's a good point. The dimensions of the kit are accurate for the 1:32nd scale.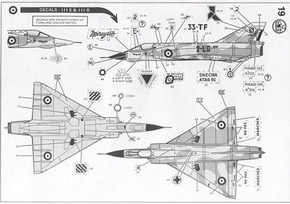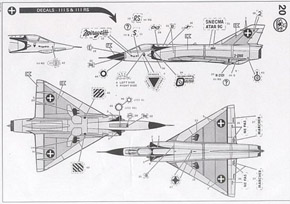 The decals are very well done and they are again reprinted new from Revell. Date on the sheet is 1973! But it doesn't matter. The quality is good. There are decals for 4 aircraft, two for the French Air Force (an E and R the rec. version of the III) and two for the Suisse Air Force again fighter/rec.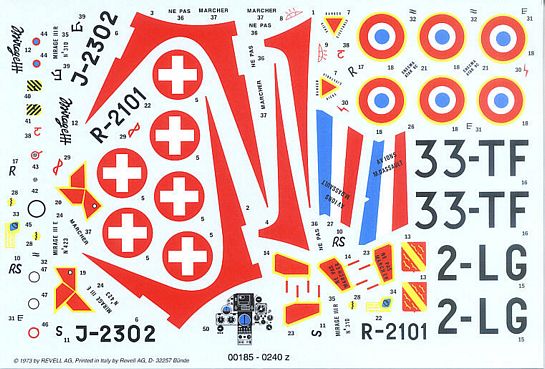 I'm very glad to have that kit, because the alternatives you have are great. With minor changes you can build almost all of the versions of the Mirage III/5 even the Israeli product C2/7 Kfir and I'm not sure at the moment but a conversion into a Mirage F1 would be fantastic!
© Menelaos Skourtopoulos 2004
This review was published on Saturday, July 02 2011; Last modified on Wednesday, May 18 2016