Hobby Decal | 32009 1/32 scale Ju 87 Stencils
Reviewed by Chris Sherland
Hobbydecal has been producing excellent dry transfers of maintenance stenciling and other markings for a while now. Their high quality product is a great solution for markings, and armor modelers can attest to the advantages of the dry transfer system.
They have recently added a stencil and marking sheet for the 1/32 Ju 87. This sheet covers basic stenciling and some special markings that are consistent with the later "G" model know as the "tank killer" with it's dual 37mm anti-tank cannons mounted under the wings. This release is no doubt in response to Hasegawa's new release of that kit in 1/32.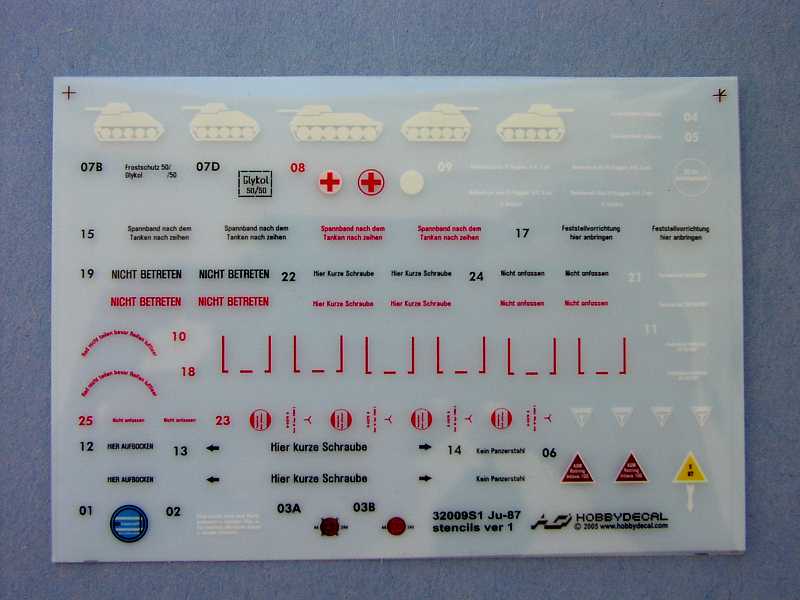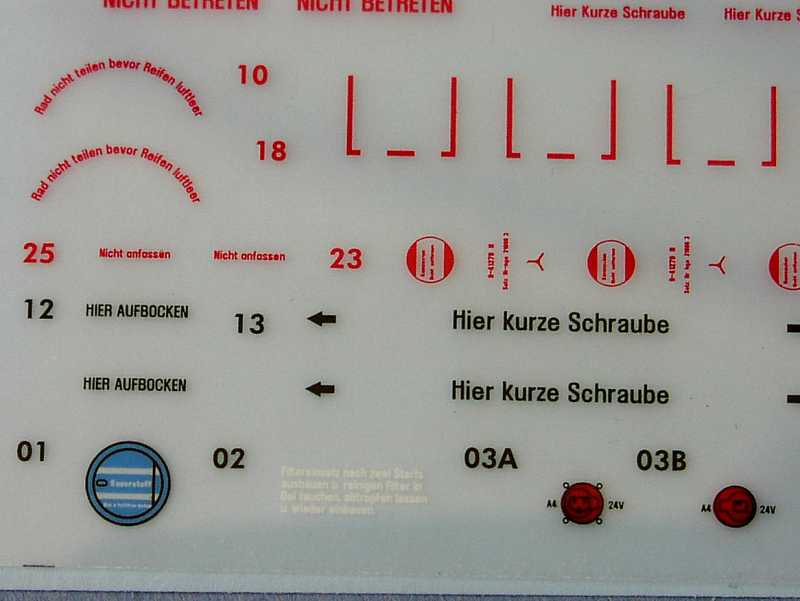 Hobbydecal's commitment to accuracy and detail shine in every release they do, and this new sheet for the Ju 87G is no exception. Usually more complete than any kit offering their stencils are legible and use accurate fonts and colors. If you have the Hasegawa Ju 87G and want a very complete stencil set, this is the way to go.
The dry transfer system takes special care so be warned. Full instructions are included as well as a complete stenciling guide for the set. If you've ever used the dry transfer system you'll have no troubles at all. If it is your first time, following the instructions to the letter is advised.
This set is highly recommended.
© Chris Sherland 2009
This product is available from the following LSP sponsors
This review was published on Saturday, July 02 2011; Last modified on Saturday, June 03 2017