Zotz Decals | 32-025: Bounty Hunters: VF-2 F-14D Tomcat Last Cruise
Reviewed by Randy Bumgardner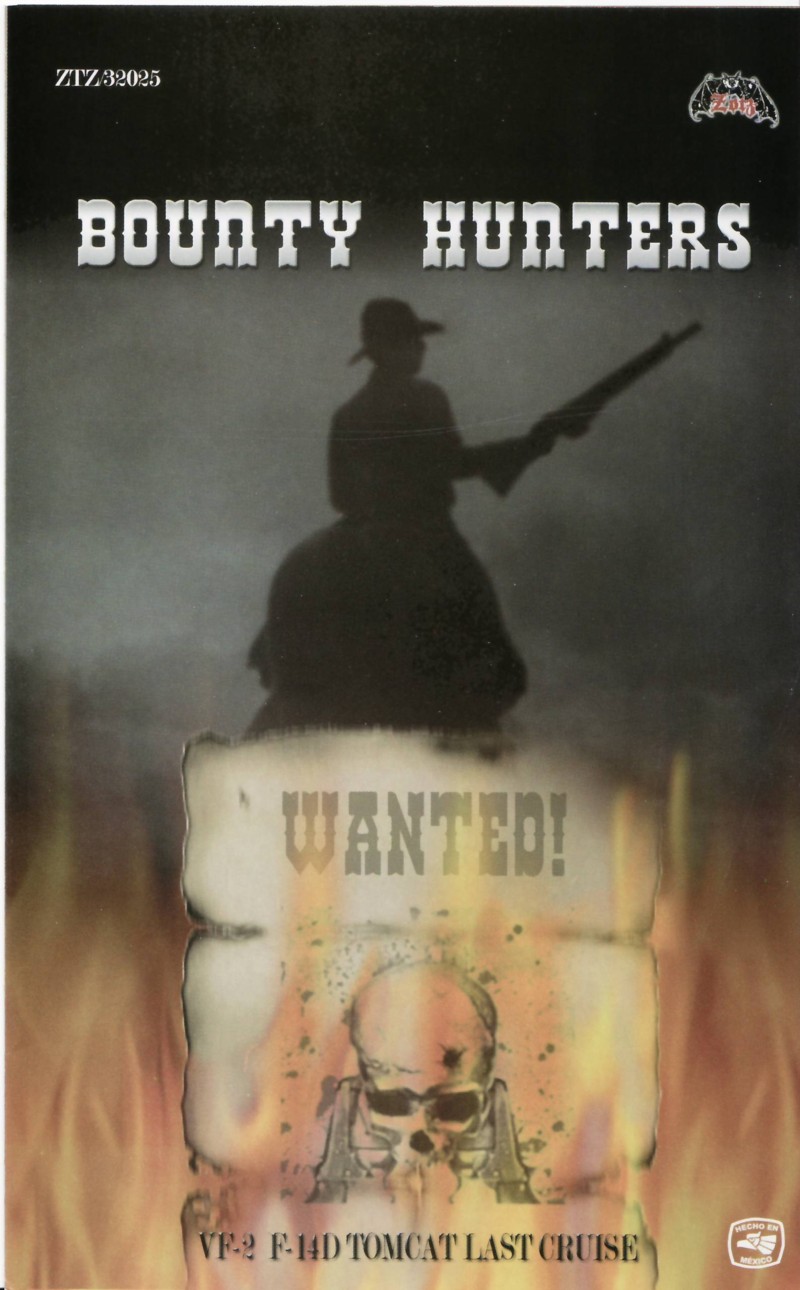 Zotz Decals, known for using interesting markings in their decals, have produced another set of intriguing schemes for us jet guys. Now, I admit that I've never gone ga-ga over the F-14, I've always been more of an F-4 kind of guy - maybe it's a generational thing. However, this set of decals makes me want to run out and get the Tamiya F-14 and find a 'D' conversion set.
The markings capture the F-14Ds of VF-2 during their last cruise in 2003. Markings for three planes are provided:
F-14D, VF-2, BuNo 163900, May 2003
F-14D, VF-2, BuNo 164342, May 2003
F-14D, VF-2, BuNo 163894, May 2003 (CAG bird)
So, the modeler can get two complete airframes from this decal set. The two lo-viz planes provided have unique markings on the topsides of their fuselages. One proudly states, "GO NAVY" and the other, "BEAT ARMY". That alone should enable some interesting conversation.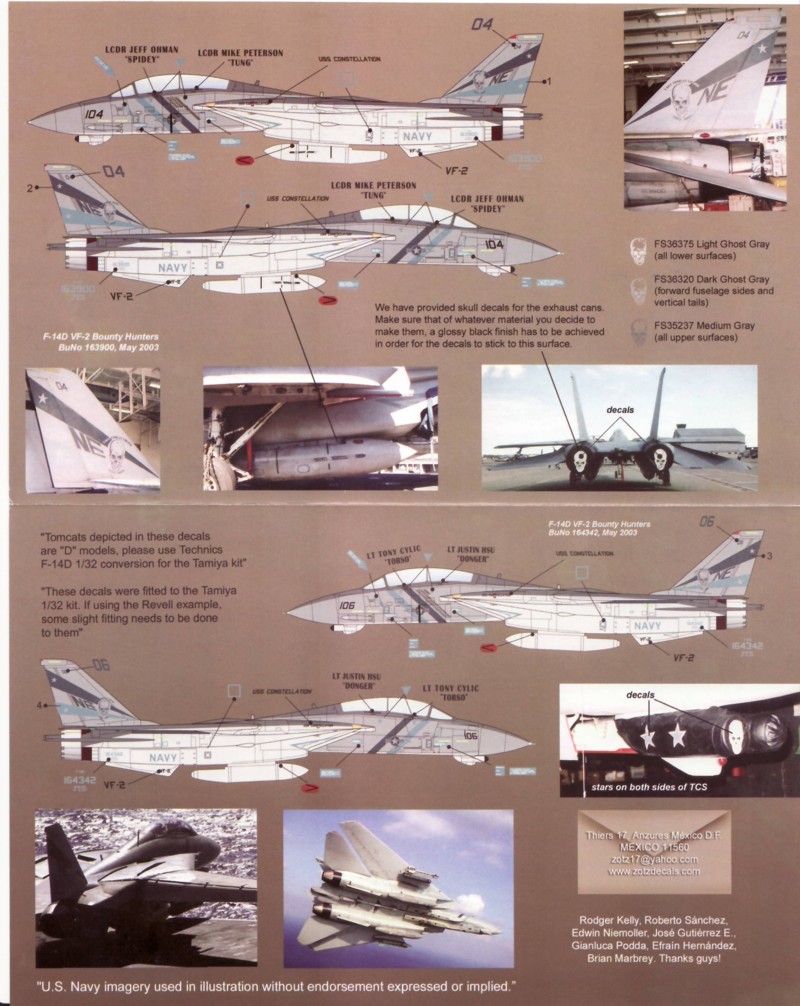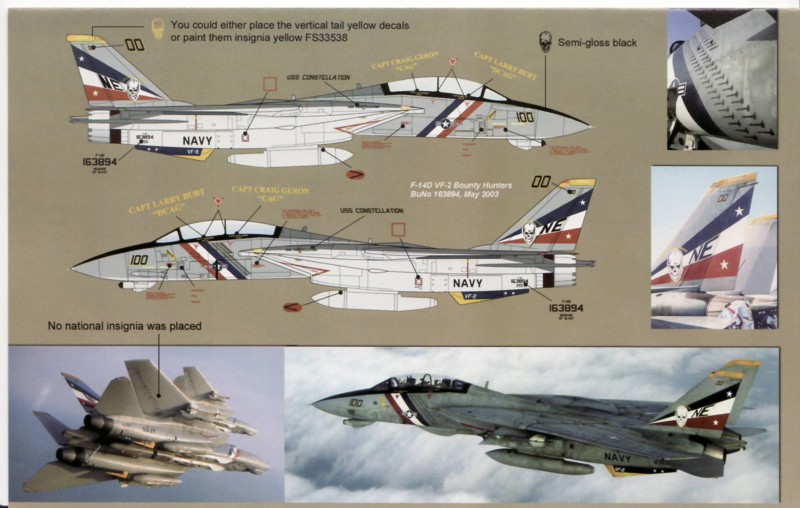 The decals themselves are very thin and in perfect registration, qualities we've come to expect from Zotz. The colors, especially on the CAG bird, are the proper Insignia Red, Blue and Yellow and should provide perfect opacity. Extra skull decals are provided for burner can covers that could be scratched by the modeler.
The instructions are a nice color sheet that provides camouflage color callouts for all three aircraft as well as four view placement diagrams for the decals. Some nice reference photographs are also provided, although the modeler should supplement these with their own references. The instructions also callout the use of the Technics F-14D conversion set to be used with the Tamiya kit.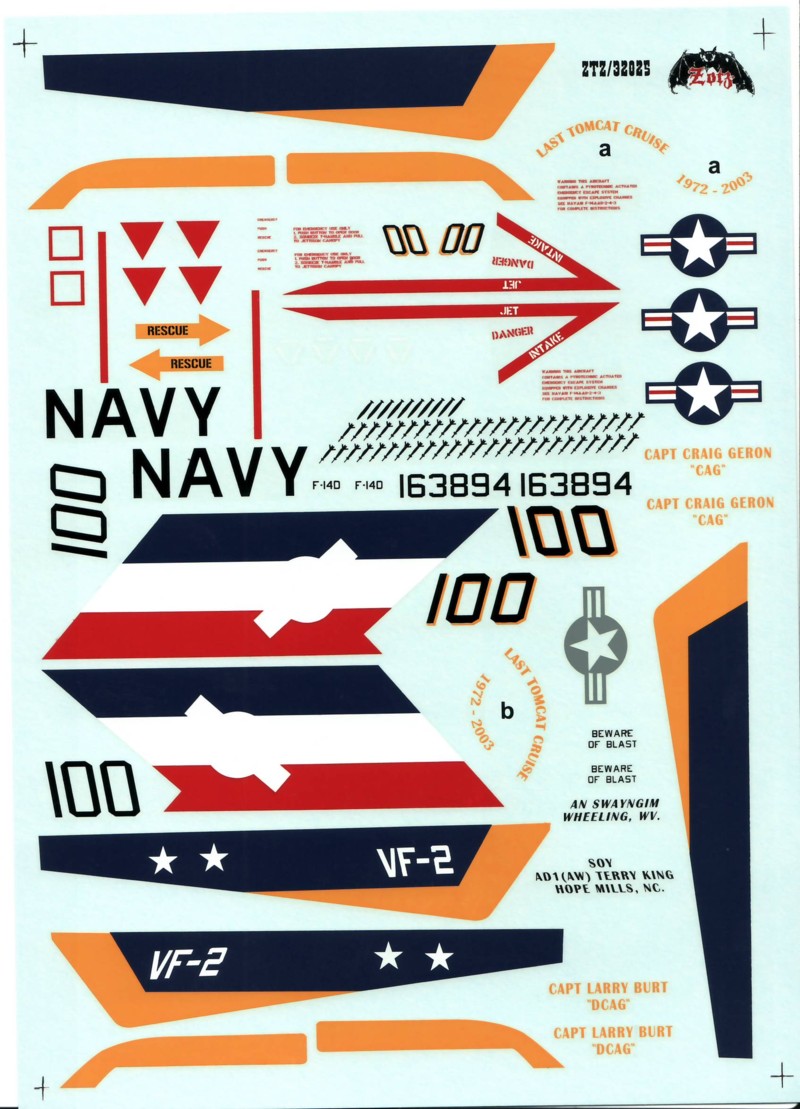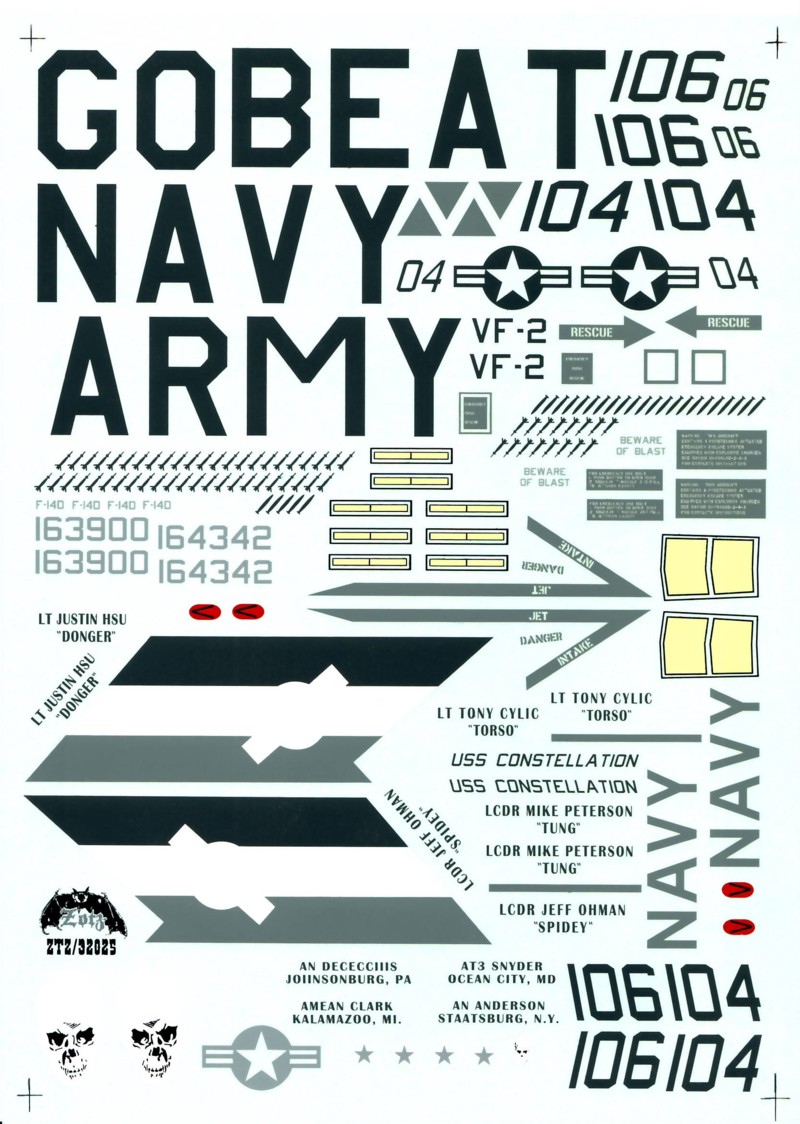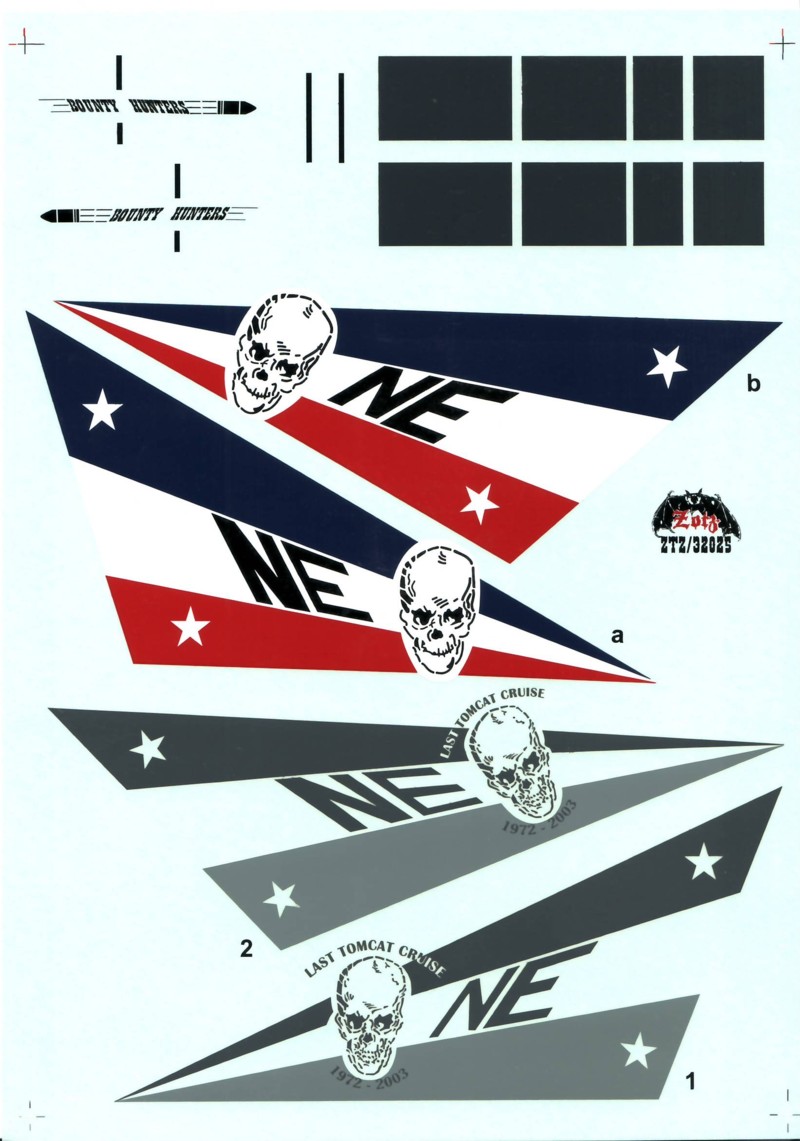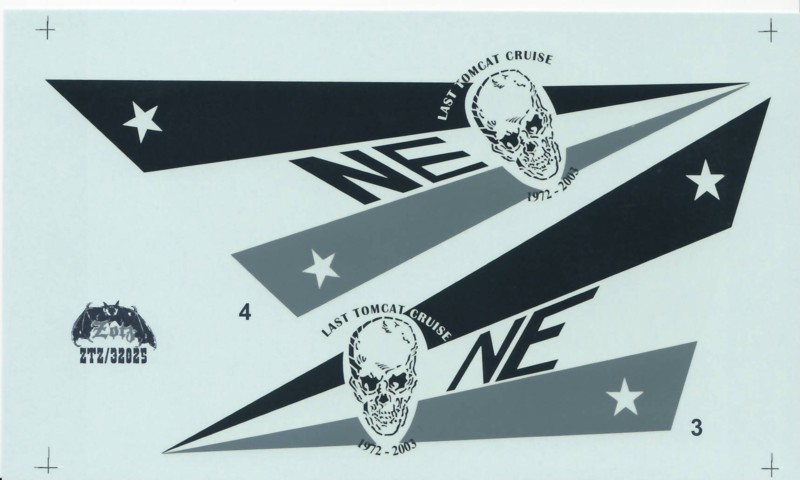 I highly recommend these decals for anyone who wants to build an impressive late model Tomcat.
Thanks to Eli Raphael of Zotz Decals for the review sample.
© Randy Bumgardner 2007
This product is available from the following LSP sponsors

This review was published on Saturday, July 02 2011; Last modified on Wednesday, May 18 2016