Reid Air Publications | The Modern Viper Guide: The F-16C/D Exposed
Reviewed by Randy Bumgardner
The Modern Viper Guide: The F-16C/D exposed
ISBN: 978-0-9795064-1-3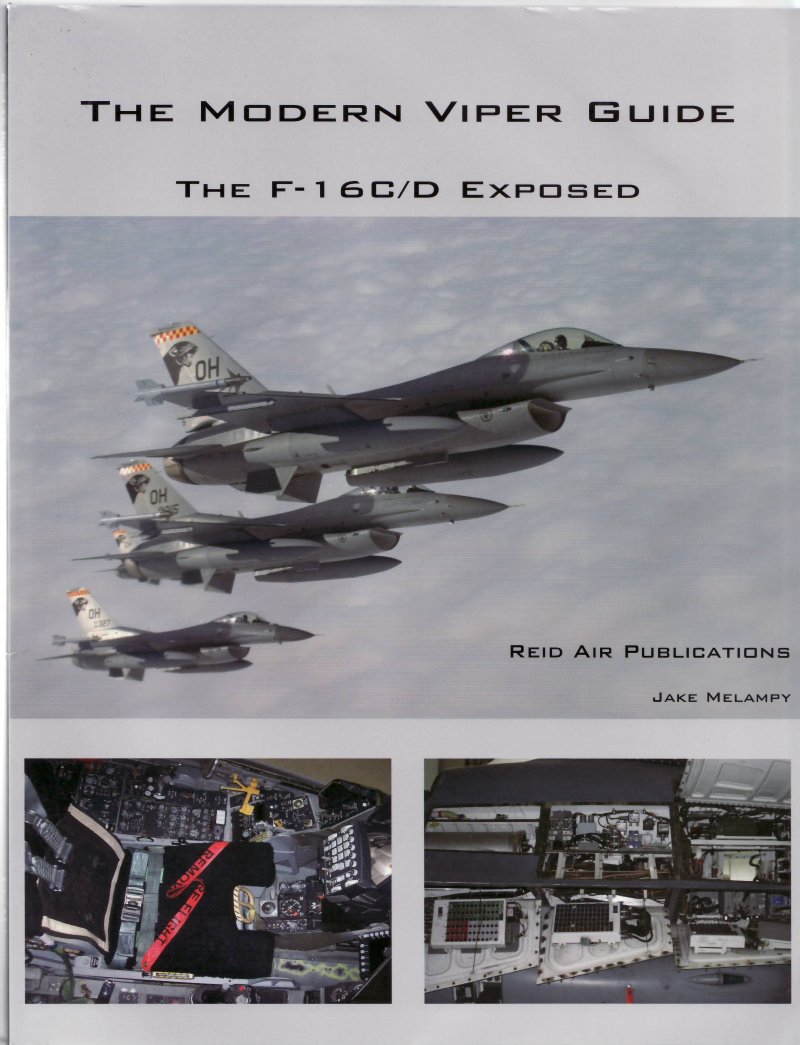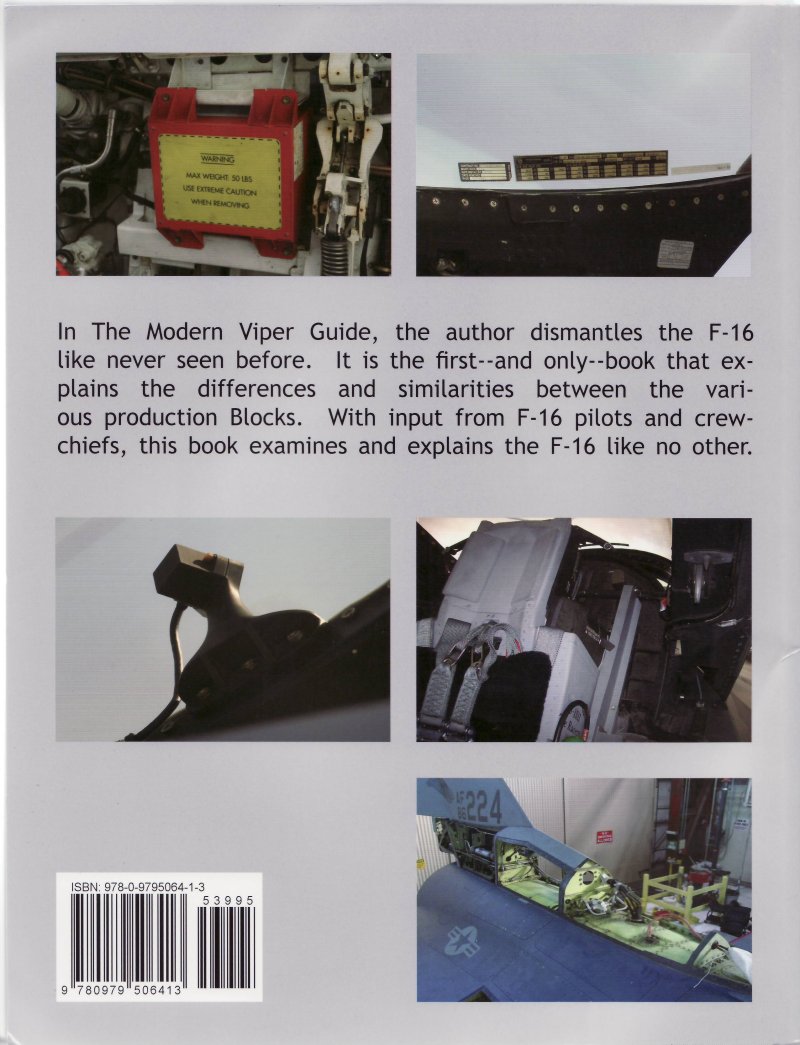 Jake Melampy and Reid Air Publications have gone and done it again. They have managed to produce a reference on the F-16C/D that eclipses any previous reference. Each page contains many full color, well photographed images. Additionally, each page contains an explanation of what each photograph represents. This is a reference that anyone who wants to accurately build a Viper should have on their shelf.
The book itself is made up of 136 pages divided into sections of the airframe. For example, there are sections on the radome, forward fuselage, fuselage top, etc. All totaled, there are 66 sections in the book. That includes 4 sections in the back on each of the major blocks: 25, 30/32, 40/42, and 50/52. He also includes 28 sections detailing the stores and munitions carried by this aircraft, including external fuel tanks, weapons stations, missiles, dumb bombs, etc.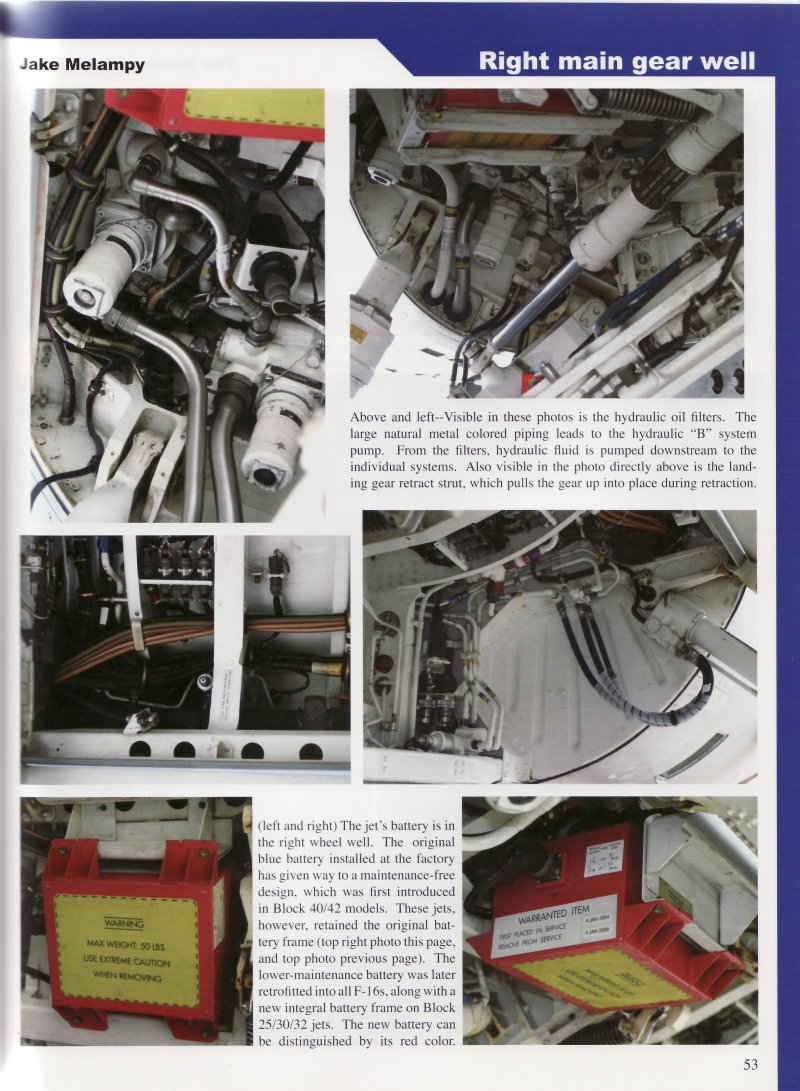 Each section contains detailed, well lit photographs to display the intricacies of each section of this aircraft. Jake subdivides differences in the NSI and MCID intakes very well in the text – covering the general details of the intake and dedicating a separate section to the differences between the NSI intake and the MCID intake. He also goes into detail with separate sections on the lightweight main gear and gear doors and the later heavyweight main gear and gear doors and, as stated previously, provides sections outlining the differences and characteristics of each block.
Several pages are dedicated to sections on the F-16C and F-16D cockpits. With lots of close-up photographs of each cockpit, the modeler will have plenty of guidance about color choices and details.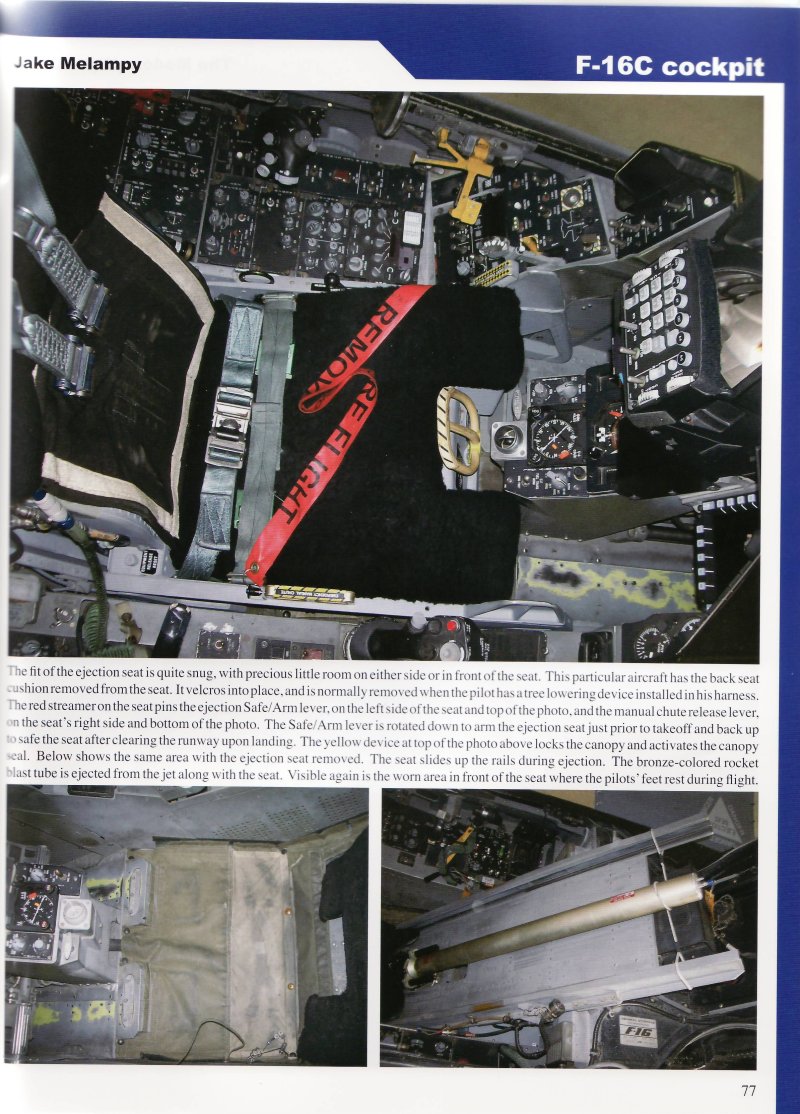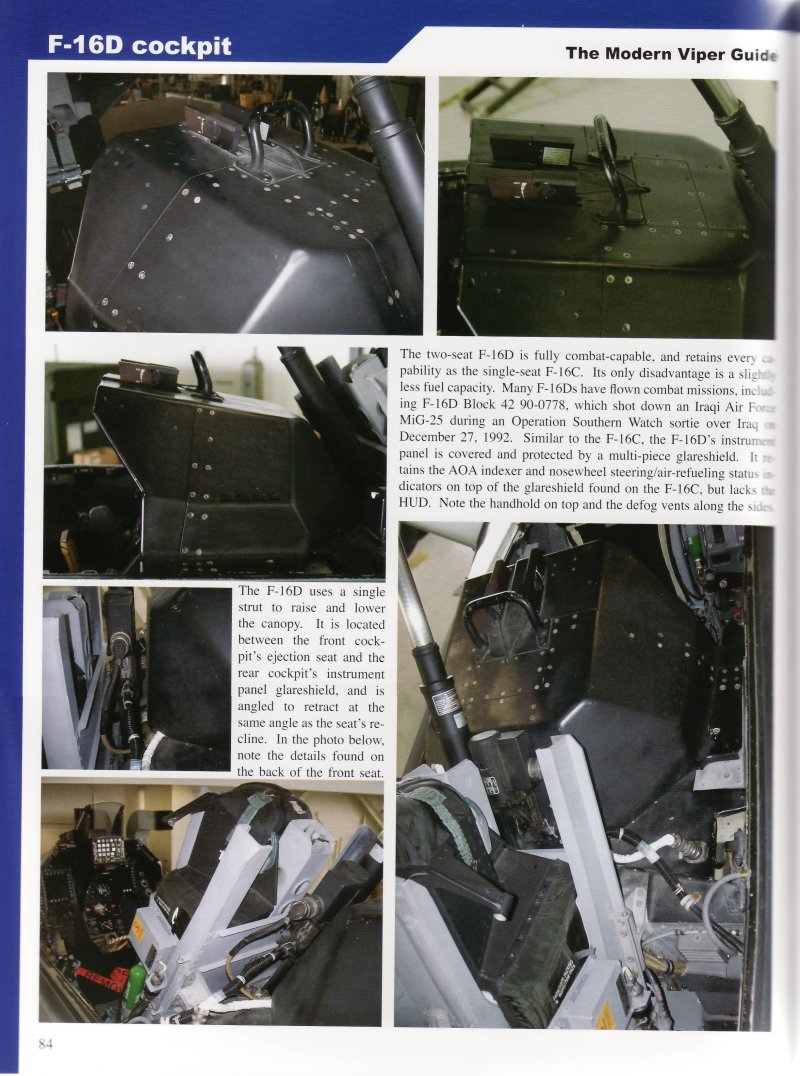 This is a great reference on the F-16C/D and every Viper fanatic should have one. The only criticism I could find was the lack of a Table of Contents and Index. Aside from that, and it's minimal at best, I highly recommend this book to anyone with a fancy for the Viper.
Review sample courtesy of Jake Melampy.
© Randy Bumgardner 2008
This review was published on Saturday, July 02 2011; Last modified on Wednesday, May 18 2016