Muller History Facts | Heinkel He 162
Reviewed by Randy Bumgardner
Heinkel He 162 "Volksjäger": Last-Ditch Effort by the Luftwaffe
Author: Peter Müller
Publisher: Müller History Facts
ISBN-10: 3952296813
ISBN-13: 9783952296813
If you are planning a build of the Heinkel He 162, or even interested in this aircraft from a purely historical perspective, then this book will certainly interest you. The first in the "Source Editions" line of books from Müller History Facts Publications, this edition is a "one stop shop" for information on the He 162. Author/Historian Peter Müller is the head man behind History Facts Publications. Other titles in their collection center around armor, so this is the first release of a Luftwaffe subject.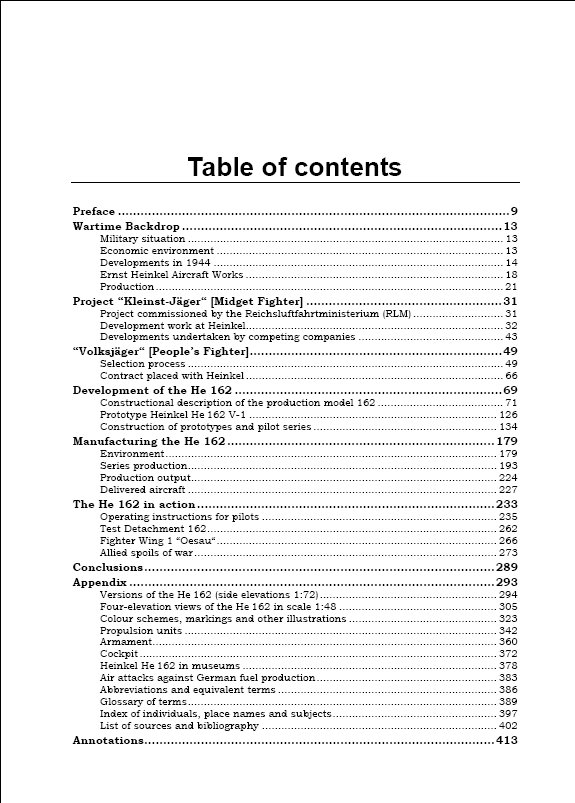 The book is in a softcover format and weighs in at 430 pages. It contains many original documents, photographs, and drawings. The book also contains color profiles of many airframes, from prototype and pre-production aircraft through the final production phase. Each profile contains additional notes pertaining to that particular profile. Over 200 original RLM and Heinkel documents are presented in the book, presented in their original format, with the accompanying text providing a translation where appropriate and describing the context and events of the times surrounding it. There are many technical drawings included in the book – many of which are original Heinkel technical drawings. These drawings will be invaluable to the modeler, as will the 140 photographs, some never published before.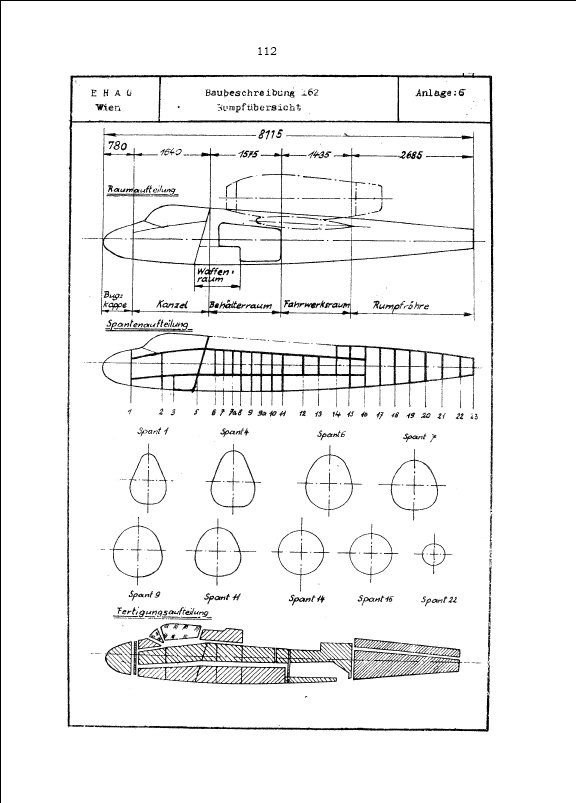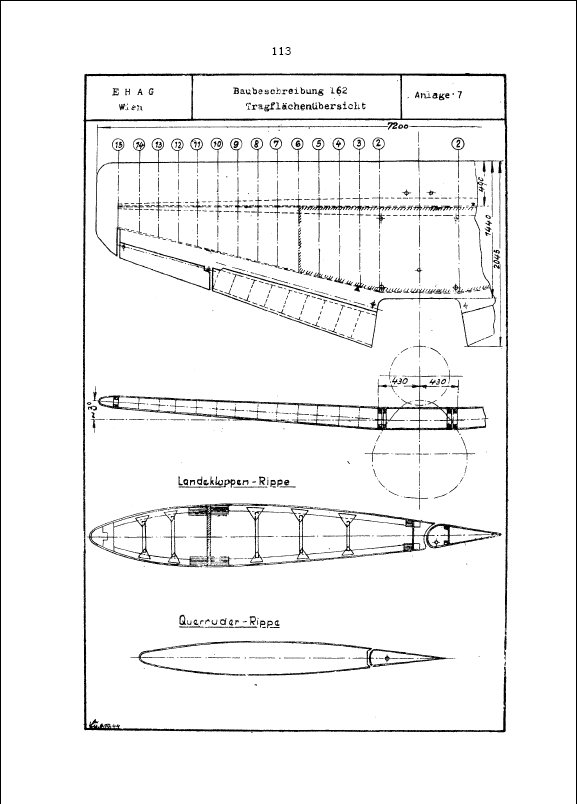 The book is composed of 7 chapters that take the reader through initial phases of the design and development of the prototype through the production cycles and also through the He 162's wartime usage. This is written against the context of the "bigger picture" of the time. Thus, the reader is provided the background information necessary to draw their own conclusions concerning the design, development, and production of the "Volksjäger", or "Salamander" as it was also affectionately known. Also included is a very comprehensive set of appendices that cover such things as the different versions of the He 162, a number of four-elevation views in 1/48th scale, armament, the cockpit, a glossary of terms and abbreviations, and much more.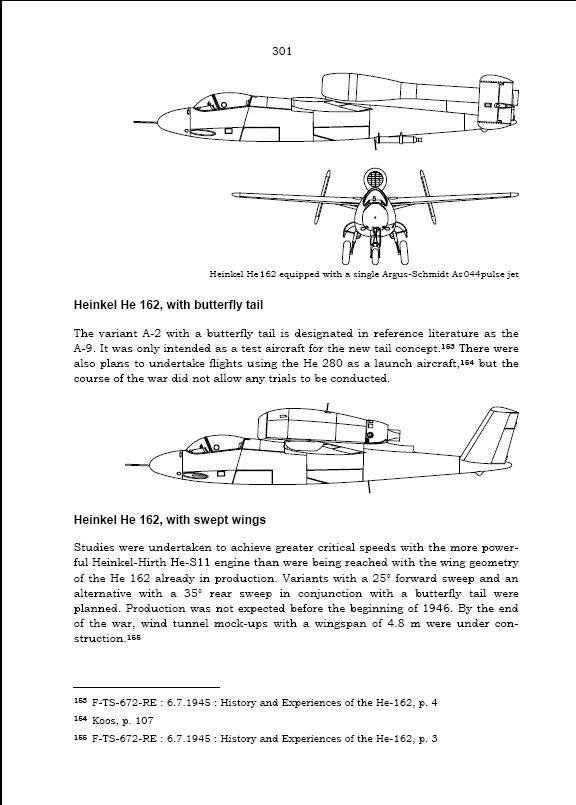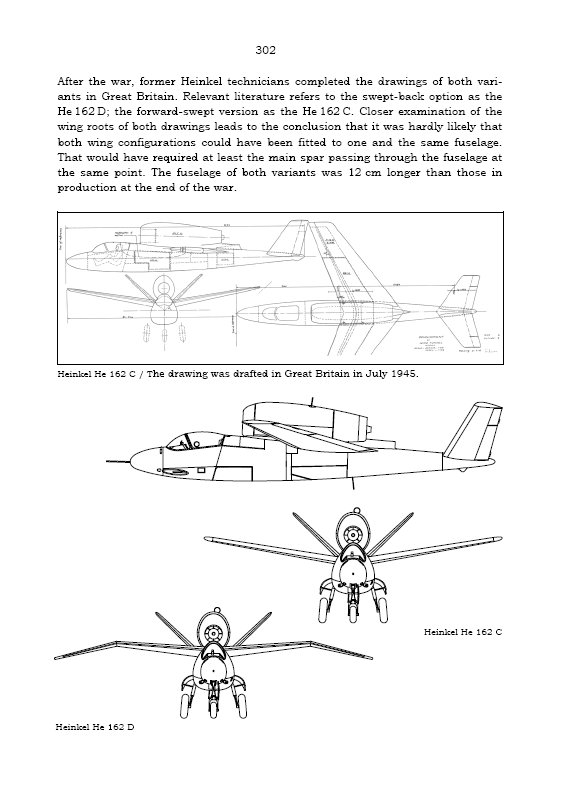 This book is a treasure chest of information on the He 162. It provides much technical and contextual information on the type and the state of affairs surrounding it. The color plates and notes provide excellent details on the prototypes and pre-production models. This is not a book to be missed by anyone with an interest in the Luftwaffe, especially an interest in the Volksjäger.
Highly Recommended.
Review sample provided by Muller History Facts. Thank You!
This book, and all of their other publications, can be purchased directly from Müller History Facts.
© Randy Bumgardner 2008
This review was published on Saturday, July 02 2011; Last modified on Sunday, June 10 2018