Kagero | Messerschmitt Bf 109 E - Vol. I
Reviewed by Floyd S. Werner, Jr.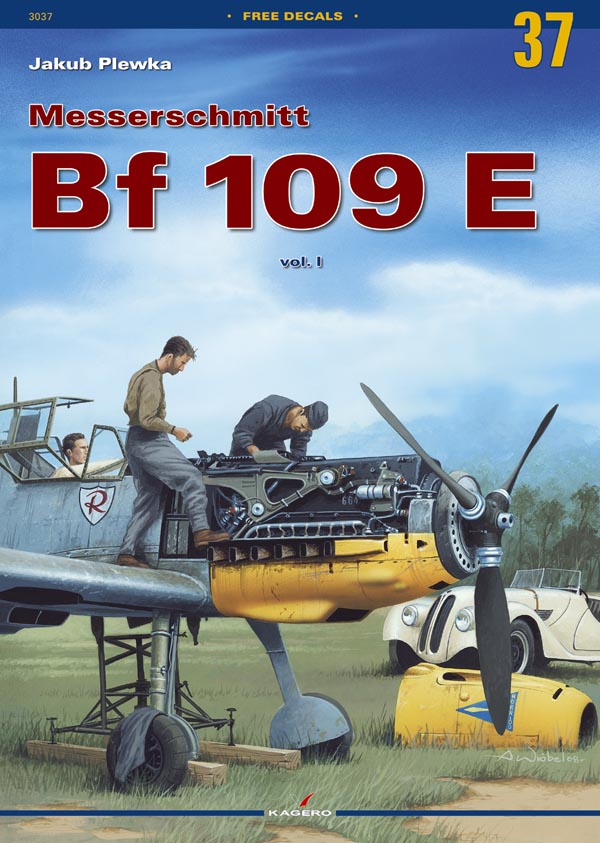 Written by Jakub Plewka
ISBN 978-83-60445-42-6
MSRP $34.99
The Messerschmitt Bf 109 was the most prolific fighter aircraft ever produced. This softbound book from Kagero focuses on the Emil version. Built before the outbreak of hostilities, the Emil was the 109 that took the Luftwaffe through the first years of the war. The book is similar to their other offerings, however, there is no Polish in it with the exception of the captions for the color profiles.
The photos are very large and extremely clear. The detail will be invaluable to the modeler. Some photos are a full page. All versions of the Emil, including the Swiss ones, are discussed. The photos are just one aspect of this book, there are four view line drawings depicting ever version, as well as, color profiles of approximately a dozen aircraft. Since the Emil went through an adaptive period of camouflage some very colorful machines are shown in the profiles.
Kagero is well known for the great pictures and the impressive line drawings but what they have been doing with this series is the surprise inside, sort of like Cracker Jacks except different. In this particular volume you are treated to decals with markings for five aircraft, including Rolf Pringle's E-4. The decals are in the three major scales, 1/72nd, 1/48th and 1/32nd.
There is a section on the Emil's construction, the adaptive camouflage and finally one section on the employment of the 109 in combat. The text is very well written and easy to read. Sometimes in foreign publications there are some issues with the translation but not in this volume. You'll be able to read this in one sitting.
Large clear pictures, excellent line drawings and colorful profiles all equal a great investment.
Highly recommended.
Thanks to Aeroplane Books for the review copy.
© Floyd S. Werner, Jr. 2008
This product is available from the following LSP sponsors
This review was published on Saturday, July 02 2011; Last modified on Wednesday, May 18 2016