MMP/Stratus | Finnish Aces
Reviewed by Kevin Williams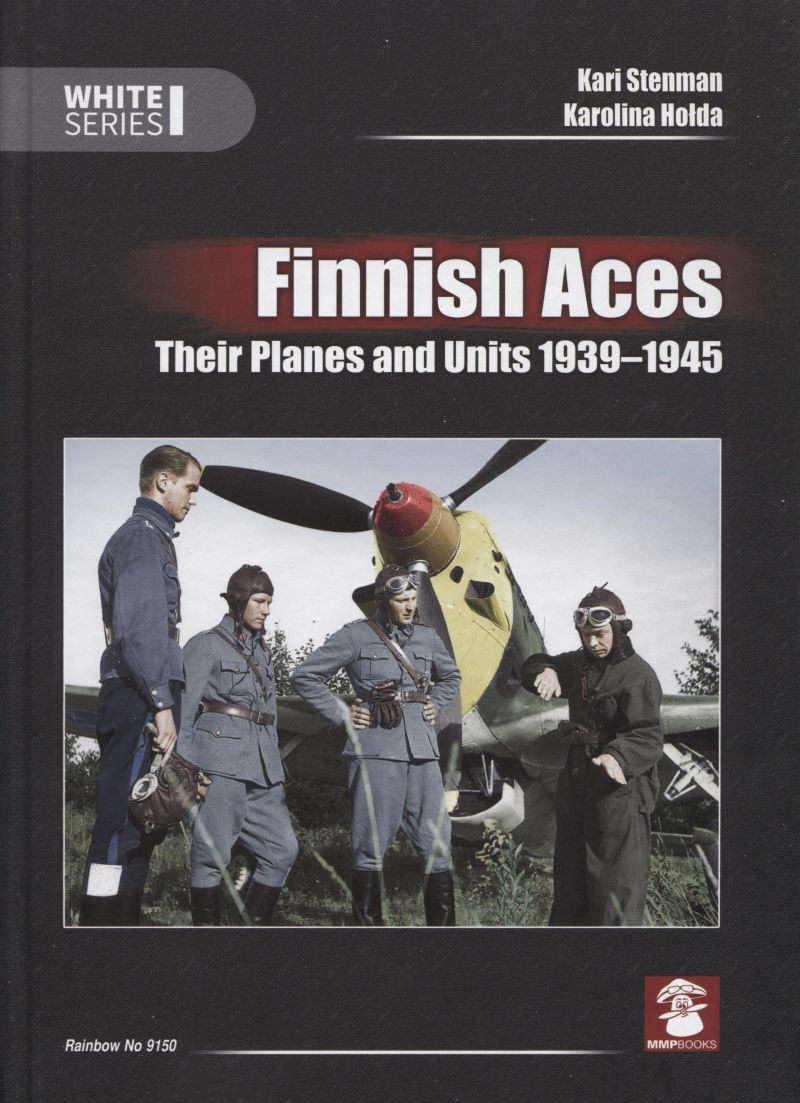 Publisher: MMP/Stratus
Author(s): Kari Stenman, Karolina Hołda
Publishing date: 2022
ISBN: 978-83-66549-59-3 (Hardcover)
Pages: 432
First off, what a massive volume this is. Weighing in at just a tad over 4 pounds, this book is a real beast.
This particular volume obviously delves into various Finnish Aces of WWII, and there were quite a few of them. Many photos of numerous aircraft types flown by these aces, are also supplied in plentiful numbers here.
MMP (Mushroom) has always produced books of higher than average quality, and this volume is certainly no exception.
As with the majority of titles from this publisher, this is very much a "one-stop-shop" for the average fan of the Finnish Air Force of WWII, in particular the fighter aircraft and aces that flew and fought in them during the war years. Typical aircraft to be found throughout, are the Brewster Buffalo, Messerschmitt Bf 109 (various marks), Gloster Gladiator, Fiat G.50, Morane Saulnier MS.406, Fokker D.XXI, and Hawker Hurricane.
While I certainly should be used to it by now, flipping through the pages of an MMP title, still fills me with awe. The quality and variety of images, is truly mesmerizing.
Photo Samples
---
The myriad photos obviously form the backbone of this book (along with quite a few very nice color profile illustrations, and for me, this is a true blessing.
For those with a taste for large scale aircraft, kits exist of virtually every aircraft in this volume, so options are many and varied, a real good thing as I see it.
For those with a passion for the Finnish Air Force and their exploits, I can highly recommend this volume. Buy a copy, you will not be disappointed.
Summation
On a scale of 1 to 10, I'd rate this book as a solid 10, no question about it. Topping out at a hefty 432 pages of excellence (and weighing just a smidgen over 4 pounds!), it's just packed wall-to-wall with gobs of eye candy, and is therefore highly recommended.
My review copy compliments of Casemate Publishers. Thanks a ton to Casemate, it's truly an outstanding reference tome for the Finnish fighter aircraft fans out there; really, really top-notch stuff.
© Kevin Williams 2023
This review was published on Tuesday, April 04 2023; Last modified on Tuesday, April 04 2023