WingLeader | Photo Archive Number 8: de Havilland Vampire in RAF and Overseas Service
Reviewed by Iain Ogilvie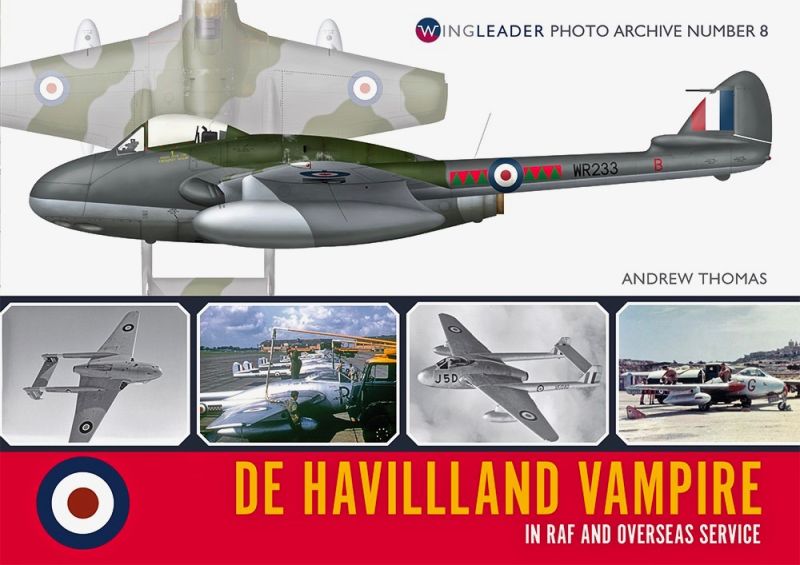 Paperback: 80 pages
ISBN: 9781908757180
Publisher: Wing Leader Limited (2021)
Wingleader Photo Archive 8: de Havilland Vampire in RAF and Overseas Service
Looking for reference material for the recently released de Havilland Vampire kits from Infinity, I came across this recently published 'photo album' style book - written and pulled together by Andrew Thomas, and published just over a year ago.
Previous releases by this publisher have been well received, and have featured many previously unseen photographs portraying their relevant subject matter. There aren't a huge number of books out there on the Vampire, so I was very keen to get hold of a copy.
Content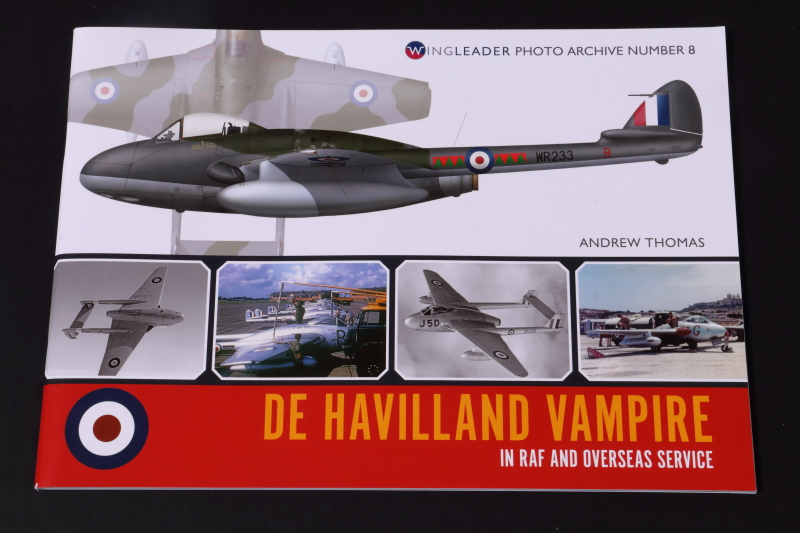 The book is broken down into the following topics:
Development
Fins and Tailplane
RAF Squadrons
Training
Royal Navy
Commonwealth Air Forces
Indian Air Force
Royal Australian Air Force
Royal Canadian Air Force
Royal New Zealand Air Force
Royal Rhodesian Air Force
South African Air Force
World Exports
Norway
Sweden
Austria
Switzerland
Finland
France
Italy
Iraq
Dominica
Vampire Personal Codes
The book contains some great photographs, approximately 120 in total, along with a number of beautifully done artworks.
It's not a 'technical manual', or 'walkround', type publication; it's more of use for period colour schemes and general photographic views, rather than as a dedicated technical reference.
Some imagery that should give a taste of the content, and quality, of this publication: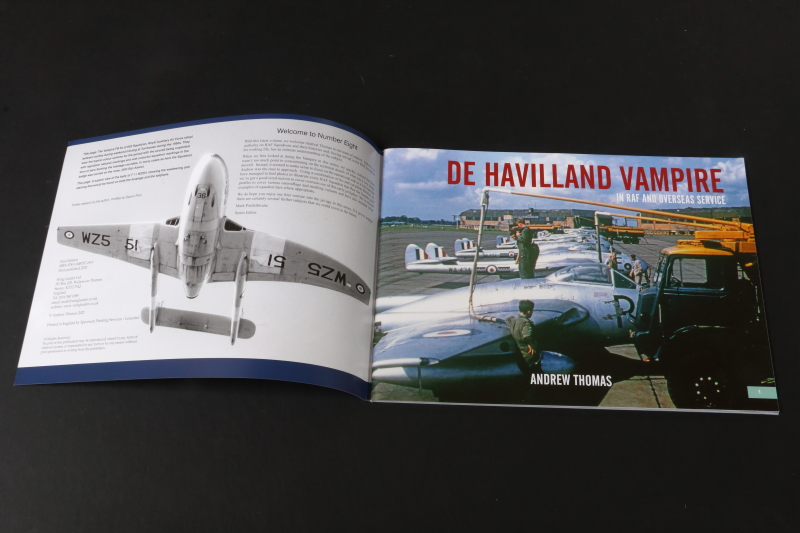 ---
Conclusion
If you've got one of the new Infinity Vampire kits kit then this book is highly recommended - some great photos, illustrations and information that should provide plenty of inspiration.
Review copy courtesy of my wallet, and obtained via the Aviation Book Centre here in the UK, who's customer service is absolutely superb and I recommend very highly!
© Iain Ogilvie 2022
This review was published on Wednesday, October 26 2022; Last modified on Saturday, October 29 2022