Eduard Space | 3DL32002 DH.82A Tiger Moth Detail Set
Reviewed by Iain Ogilvie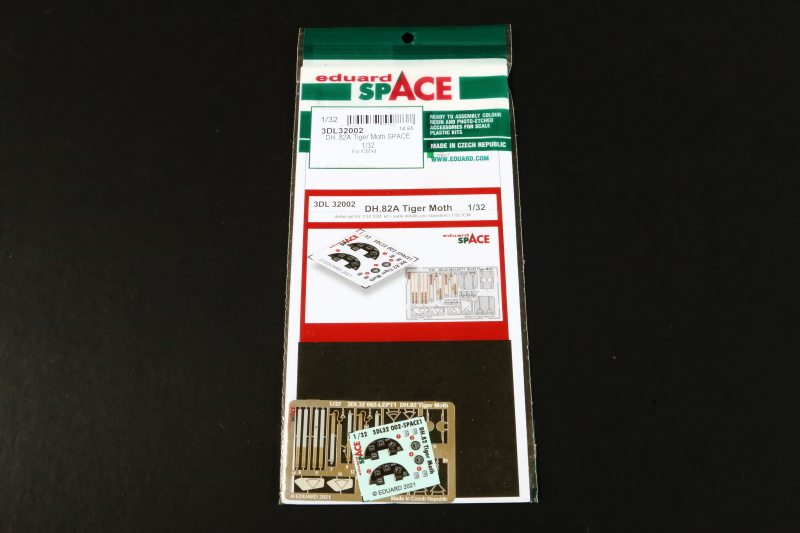 Overview
As covered in our review of the ICM Tiger Moth kit, the kit could do with the addition of suitable seat straps - this set provides those, along with the added benefit of '3D Decals' for the instrument panels, compasses and cockpit placards.
Contents
The set includes a photo-etched fret and a 3D printed decal sheet.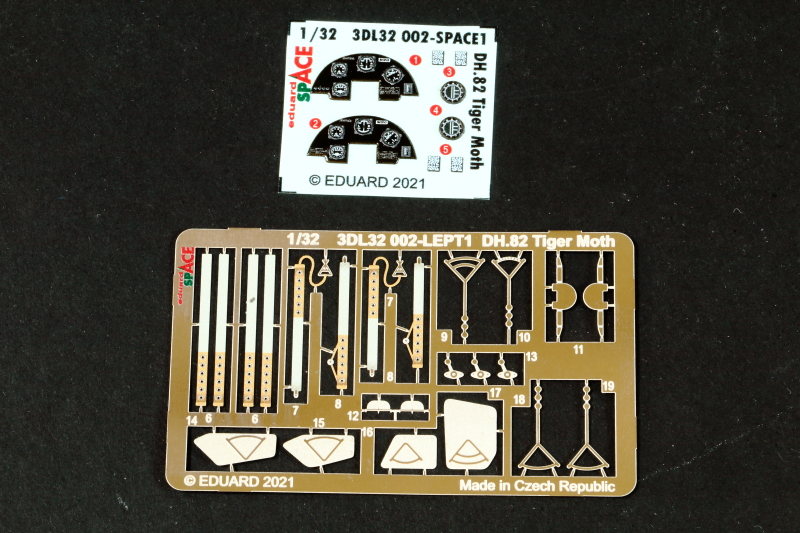 The etched fret provides straps (colour printed), throttle and flap lock levers (note these should only appear in the rear cockpit - and are not relevant to all Tiger Moths - check your references as many Tigers don't have the slats), and the compass mounts. Parts are neatly etched and should be entirely straightforward to use.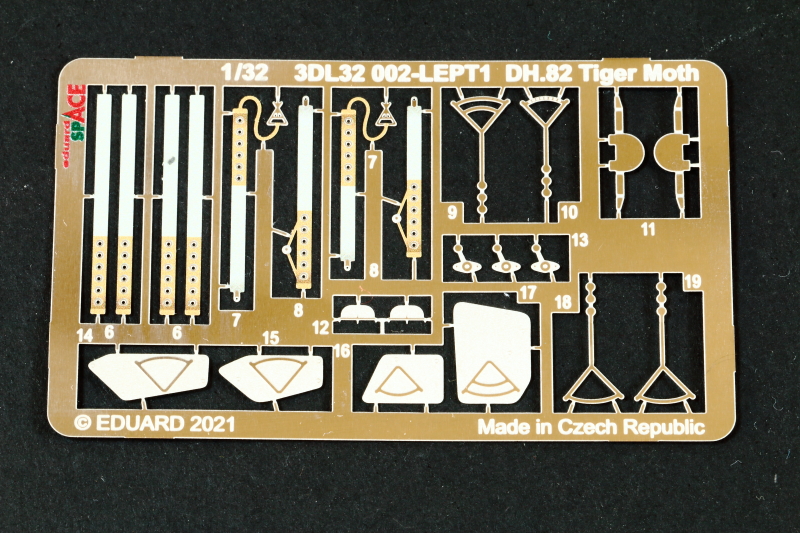 The 3D decals are beautifully done: sharply printed, in perfect register. They feature a satin finish - with the instrument 'glazings' having a gloss finish. Looks like they should be a very quick 'fit and forget' onto suitably prepped kit instrument panels.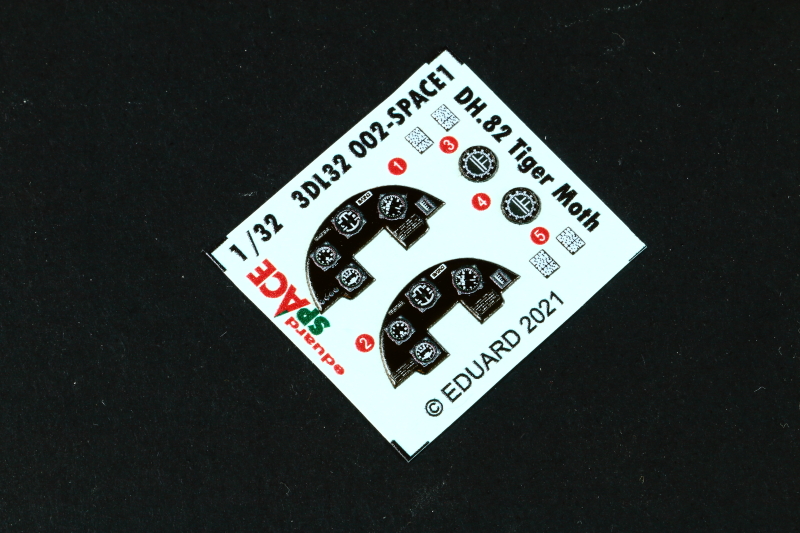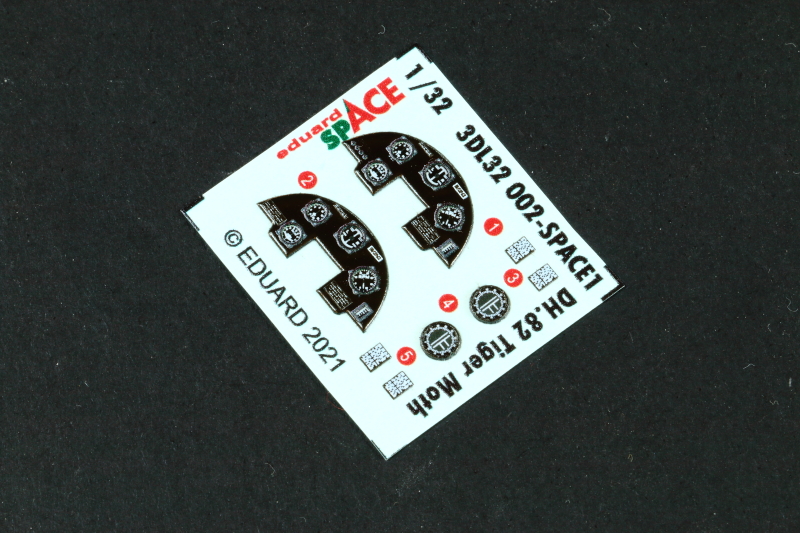 Instructions
Instructions are clear an concise, and include making up compass bodies from some 4mm diameter styrene.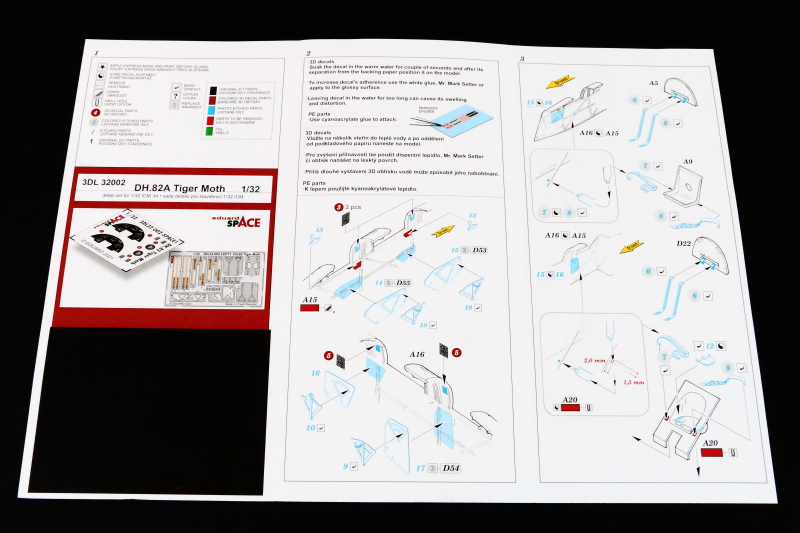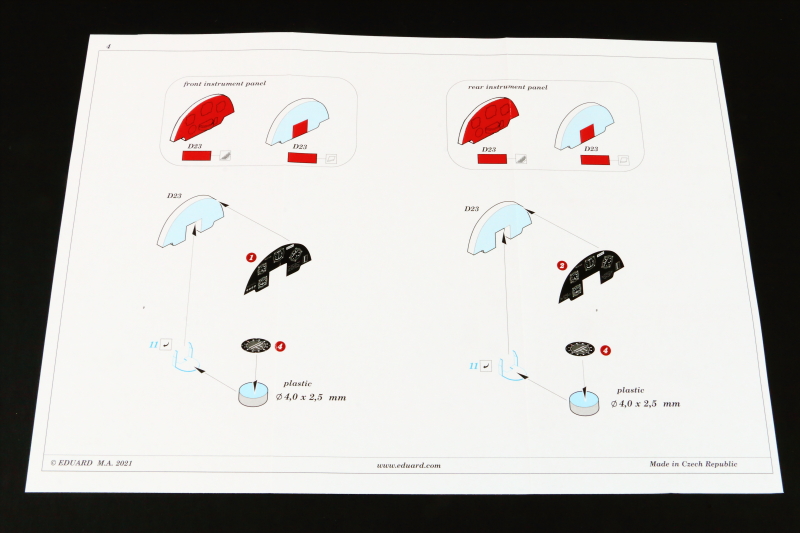 ---
Conclusion
Another really nice set that will improve the look of your Tiger Moth, without breaking the bank!
Very highly recommended!
Review sample courtesy of my wallet.
Iain
© Iain Ogilvie 2022
This review was published on Sunday, March 27 2022; Last modified on Monday, March 28 2022