Fantasy Printshop | Euro Decals ED32-136: 2021 RAF Display Eurofighter Typhoon
Reviewed by Iain Ogilvie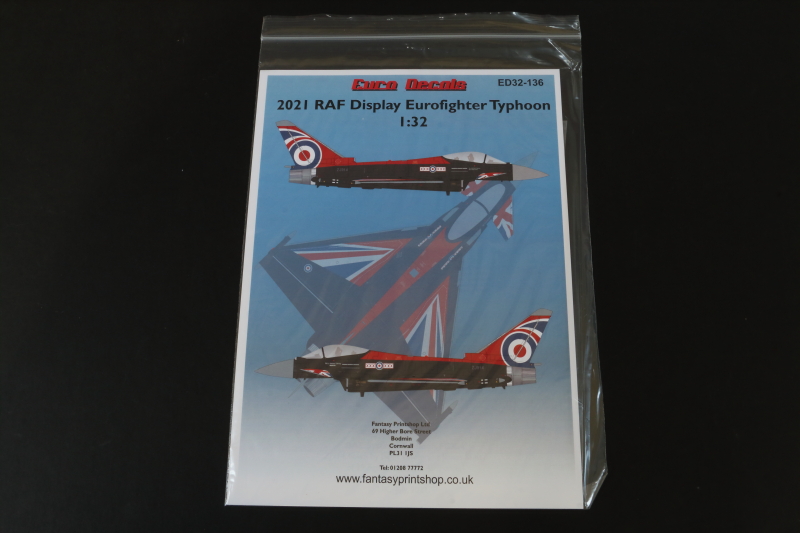 This new sheet from Fantasy Printshop provides striking markings for the 2021 season RAF Typhoon Display aircraft, adorned with the 'Union Jack' paint scheme and flown by Flight Lieutenant James Sainty.
Eurofighter Typhoon s/n ZJ914 was rolled out in its striking new livery by 29 Squadron in the spring of 2021 for use until the end of this year's display season.
Nicknamed the "Union Jack" scheme, the largely black design features stylised national flags above and below the wings and canards, plus a red spine and fin, with the latter sporting a large RAF roundel on either side.
I believe this is designed to be used with the Revell kit.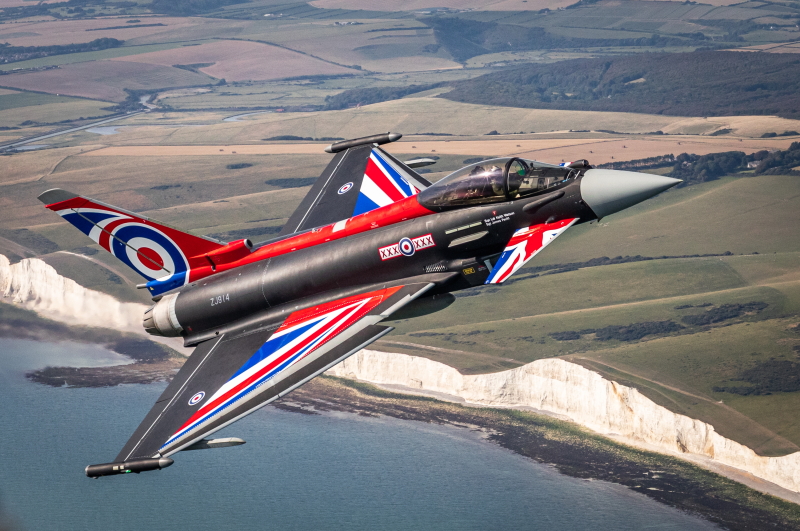 All images RAF/Crown Copyright
---
The Decals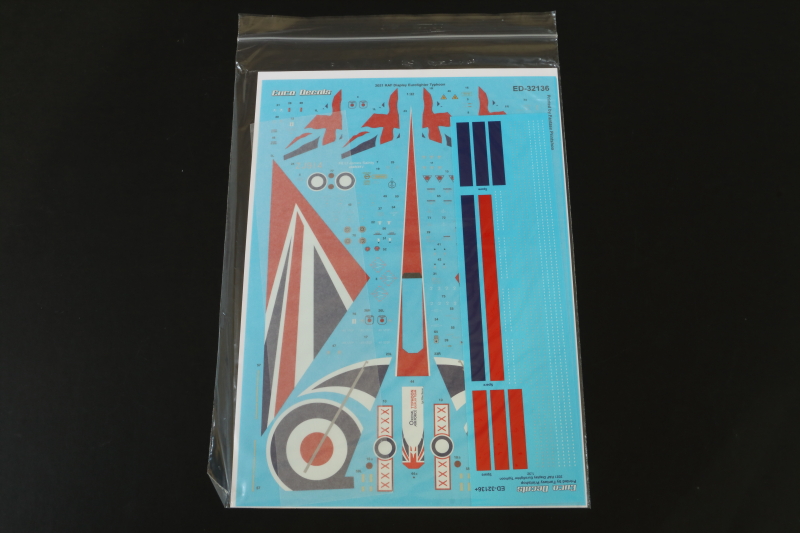 As with all previous Fantasy Printshop/Euro Decals sets, quality appears top notch, with good colour density and perfect register, along with a thin and absolutely minimal varnish layer.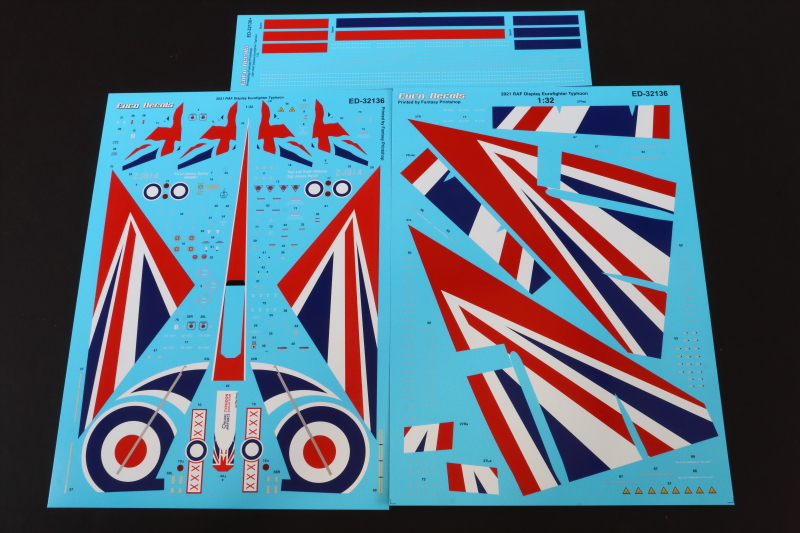 Unsurprisingly, given the complexity of the scheme, the decals are printed on 3 sheets - 2 of these being approximately A4 in size.
The decals provide all necessary markings, along with relevant stencils, but the modeller will have to paint the fin and spine red, and the canards white, before applying the decals.
A very thoughtful addition is a quantity of spare sections in the relevant colours, should you need to touch in an area of decal after application - very useful!
---
In addition, printing on a blue ground is always a plus to this reviewer - far easier to see the whites of their decals!
Placement Guide
Printed in colour, the set includes detailed placement instruction that include the relevant BS381C colour references, as well as Humbrol, Xtracolour, Xtracylix and Lifecolour equivalents.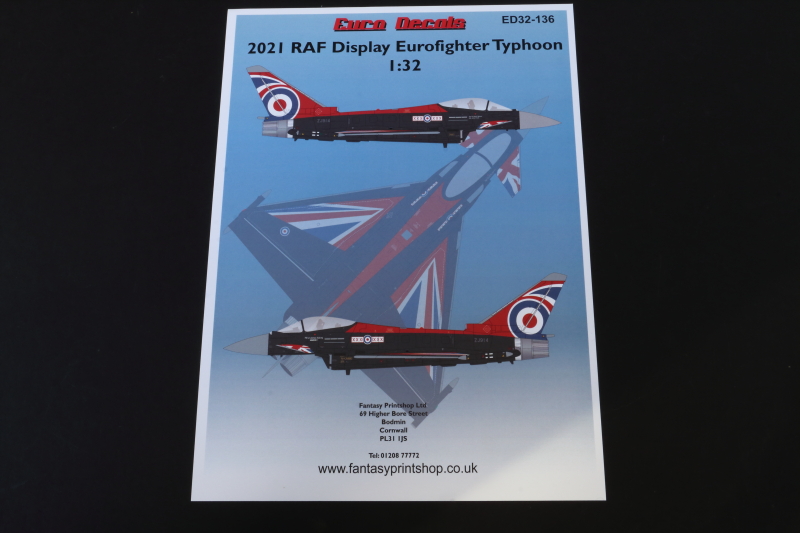 ---
Conclusion
A beautiful set of decals for this Typhoon, providing everything you should need to complete an extremely striking model!
Highly Recommended!
Availability
This sheet is available directly from Fantasy Printshop.
Our thanks to Ray Horwell at Fantasy Printshop for the review sample.
Iain
© Iain Ogilvie 2022
This review was published on Saturday, March 26 2022; Last modified on Sunday, March 27 2022