Zoukei-Mura | SWS17: Hs 129B-2/RIII
Reviewed by Brian Leitch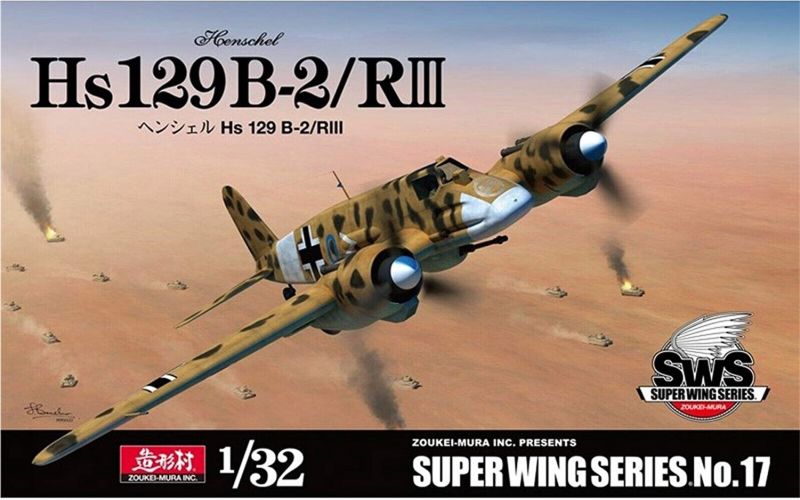 This is the first release of the Hs 129 from Zoukei-Mura that came out in November of 2019 with a second B-3 version hopefully on the way. This is the second new tool highly detailed 1/32nd scale twin that Zoukei-Mura (ZM) has released in the last few years, with the first being the Japanese Ki-45 series of excellent kits. Both of these kits are supremely well engineered, and having built the ZM Ki-45 night fighter Kai Ko Hei Toryu I can attest that the kits are not only well detailed and well engineered, but actually fit well too. Its back to the old days of having fun building, as every detail added also fits within the scope of the model itself.
I wont go into an extensive history on the Henschel tank killer, but the airframe arose from experience the Luftwaffe gained during the Spanish civil war, that led them to the notion of wanting a dedicated airframe for the role of ground attack. The Luftwaffe wanted a dedicated tank killer, and anticipated that most of the damage received would come from small arms fire, so a need was calculated for extensive armor plating for the airframe. The prototype had armor plate on the nose, canopy, windscreen and fuselage. The Henschel design was extremely heavy and under powered, so performance was very poor in the beginning. After France fell to the Nazis, the Luftwaffe installed new more powerful French designed engines and performance did pick up some. With an installed 30 mm MK 103 cannon, the airframe was effective, but still under powered and performance still suffered. The follow up B-3 version with a Bordkanone 7.5cm semi-automatic anti-tank gun installed proved deadly effective on the battlefield, but this hindered performance even more, and the small numbers produced were not enough to have any effect on the war.
The 1/32nd Hs 129 kit is jam packed full of plastic, and is a treat for most any detail oriented modeler. I received my copy damage-free from the good folks at HobbyLink Japan and I'm quite impressed with this very complex and detailed kit, especially knowing how well their similarly built up Ki-45 went together.
The kit contains:
18 light tan sprues
1 clear sprue
1 A4 sized color magazine/book style instruction sheet
1 decal sheet designed by Radu Brinzan and printed in Italy by Cartograf
1 small vinyl masking sheet for the clear parts
The ZM Hs 129 kit comes in a separate top opening glossy box, with a brown hinged top opening box under that which contains all the plastic. All sprues are packaged in their own individual bags and the decal sheet along with masks are in their own bag with a wax sheet cover. The kit is molded in light tan plastic that is not too hard to scribe, but not soft at either, as the molding is very crisp and sharp.
Box/Packaging
The glossy box top and attractive box art really speak well of what the final model will be, and is very appealing to the eye: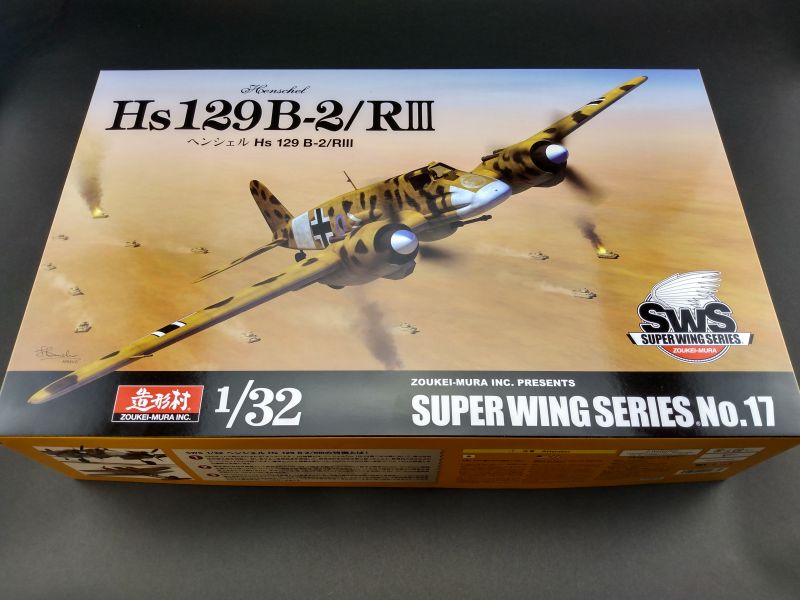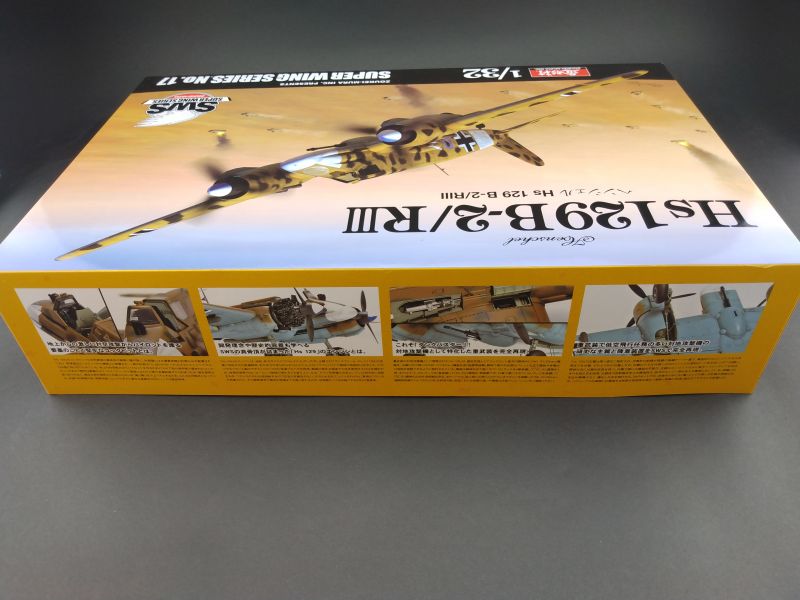 When you open the inner box, you find a nicely packaged model, with every sprue getting its own bag, and a nicely packaged decal set, and instructions. There are gobs of plastic to drool over in the box, and it really makes you want to dig into the kit right then and there. Knowing how well ZM new tool kits fit, makes me want to start it even more.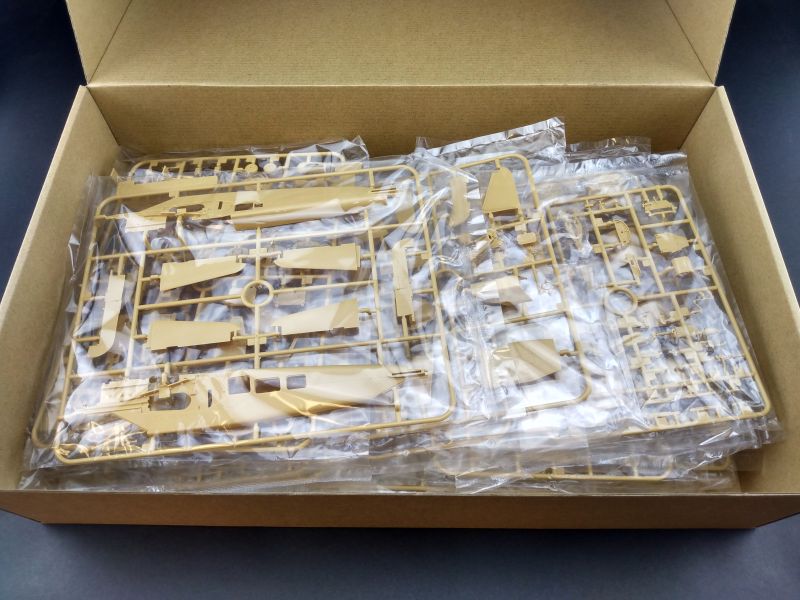 Sprues
There is a lot of detail in this kit, both inside and outside of the airframe, therefore there are a lot of parts in this kit. With a total of 19 sprues overall, and one of those being a very small clear sprue, this kit may seem overly complex when first looked at. However, the way ZM has engineered the kit, with detail that fits in mind first, they are very logically thought out, and a real pleasure to build.
The 18 total tan sprues in the kit are chock full of smaller sprues with tiny detail parts on them and some that have much larger airframe parts on them, with even more devoted to the internals of the wings. ZM should also be commended here, as there are a lot of single molded parts that are very sharp and very thin for injection molding.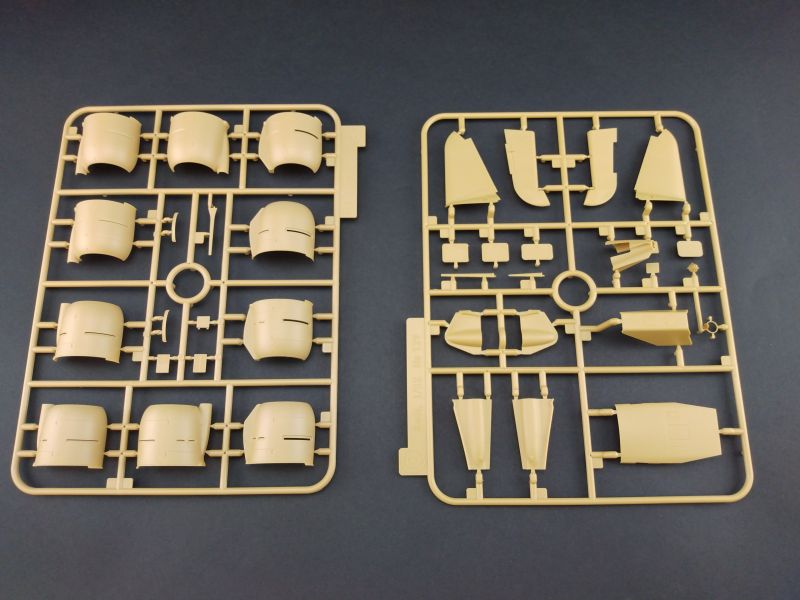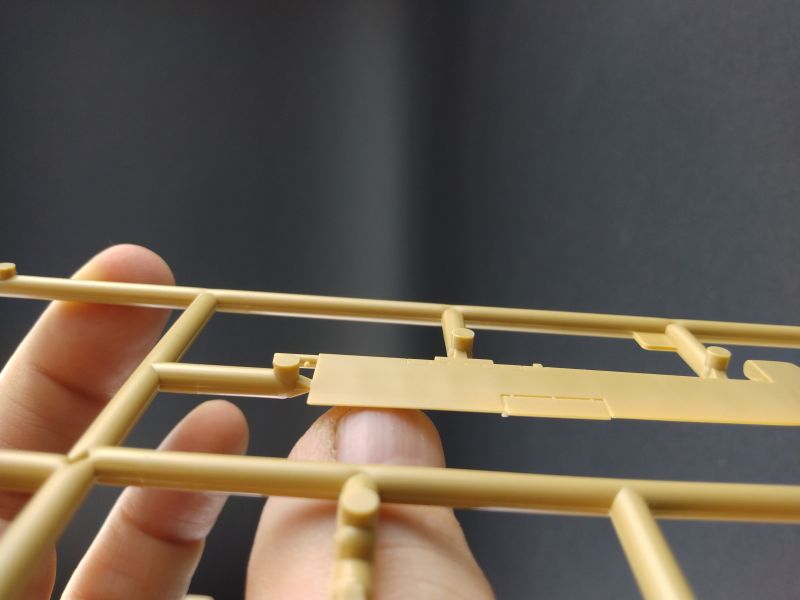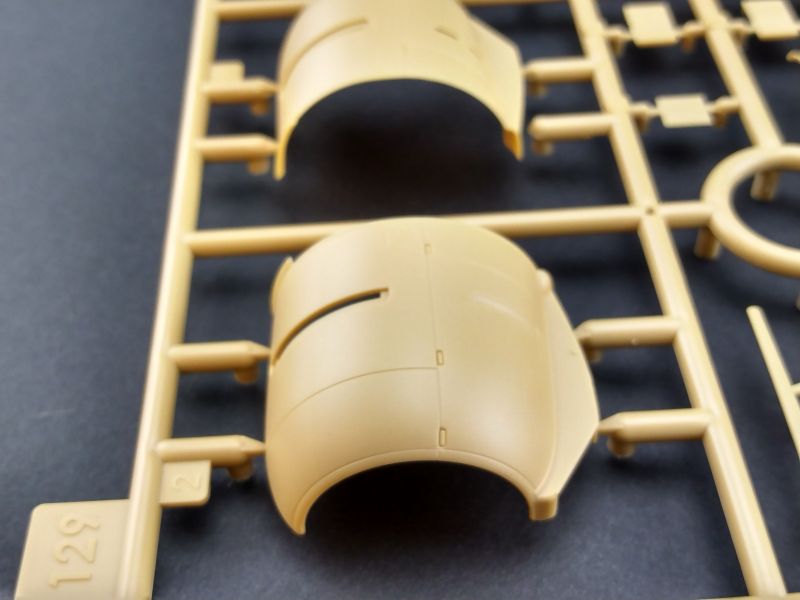 ---
The typical MO for ZM is to have internal structure to their SWS kits, and for the wings that comes in the form of spares, ribs and gussets making up the internals, just as the 1:1 had. I can't even begin to think how much CAD and engineering went into these areas, as even though they take up substantial room in the wings, they fit extremely well from experience. Not all prefer this extra detail, but love it or hate it, it does lend extra strength and rigidity to the finished model, not to mention detail if you open up any hatches or cut out any panels.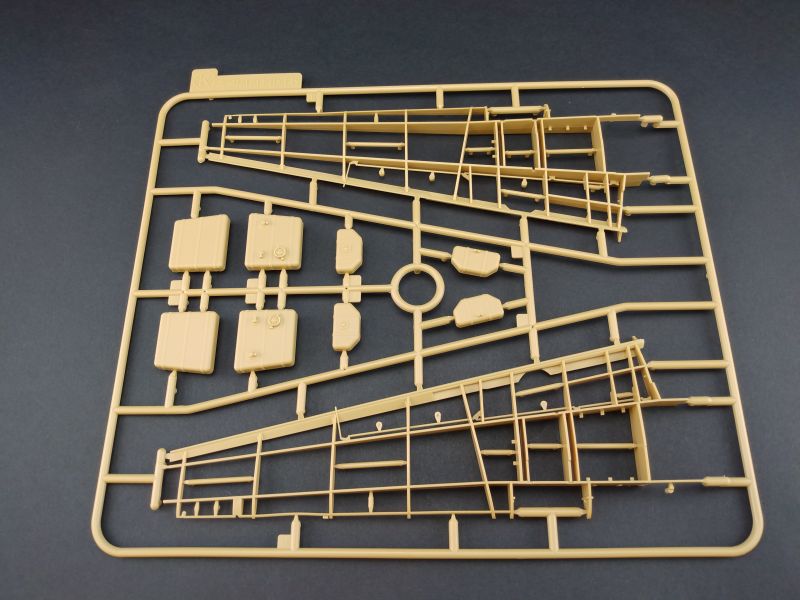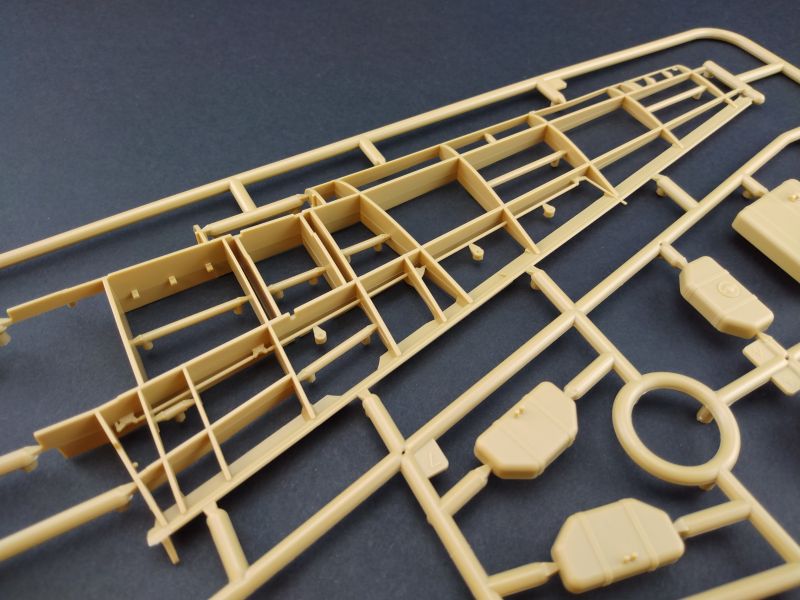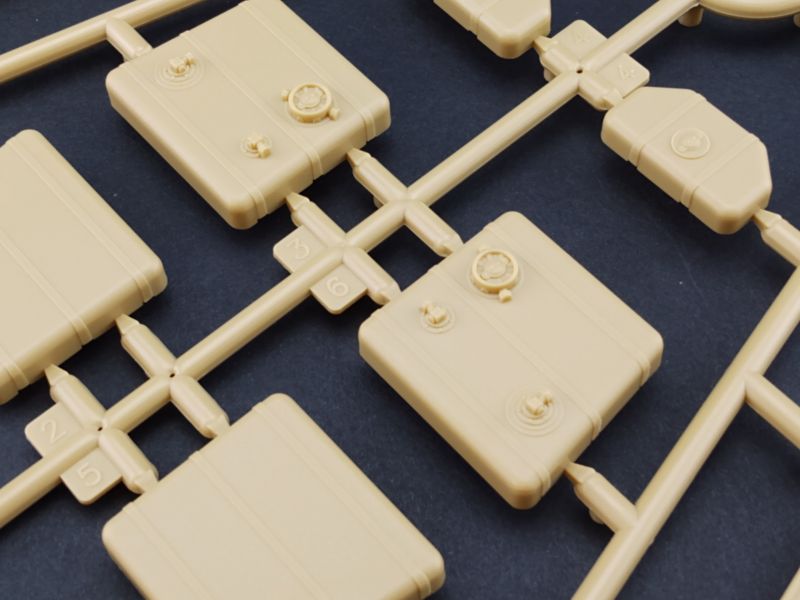 ---
Clear Parts
The clear parts ZM provides in the kit are well done, extremely clear and free of distortion. There are not that many clear parts in the kit as the Hs 129's cramped armored cockpit left little room for glass.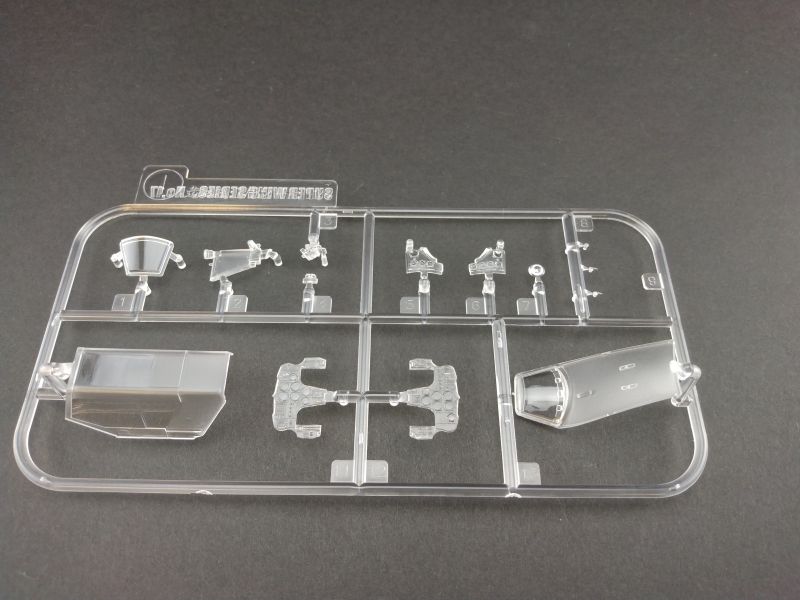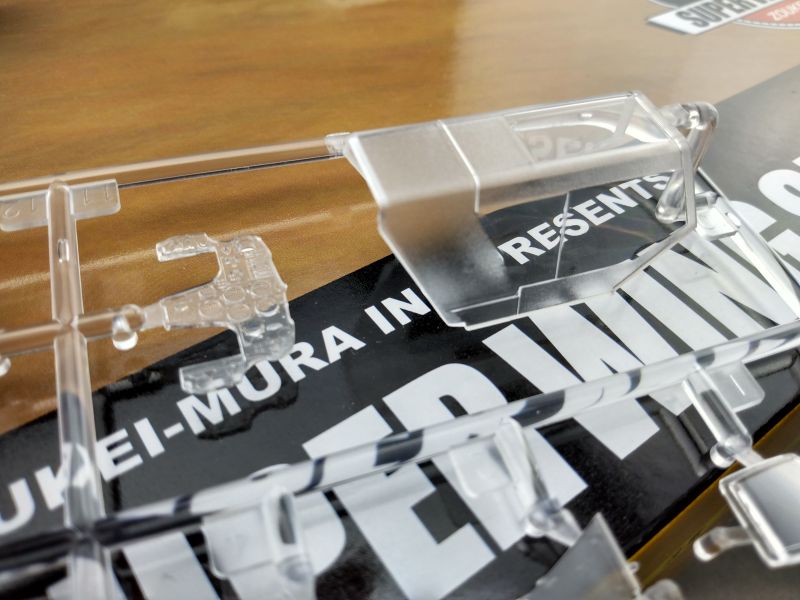 ---
Instructions
Zoukei-Mura provides an 8x11 A4 sized color instruction sheet. This sheet is very comprehensive and goes into great detail on the build, with some great expanded and blown up detail that will aid in building the model. Detailed drawings and some color photos, as well as a step by step process for all the internal detail, and a great guide to assembling the two very detailed engines are included. Assembly steps and processes are laid out logically and as a modeler would, with few exceptions. Detailed explanations and warnings help keep the build on track when a tricky stage of the build is encountered.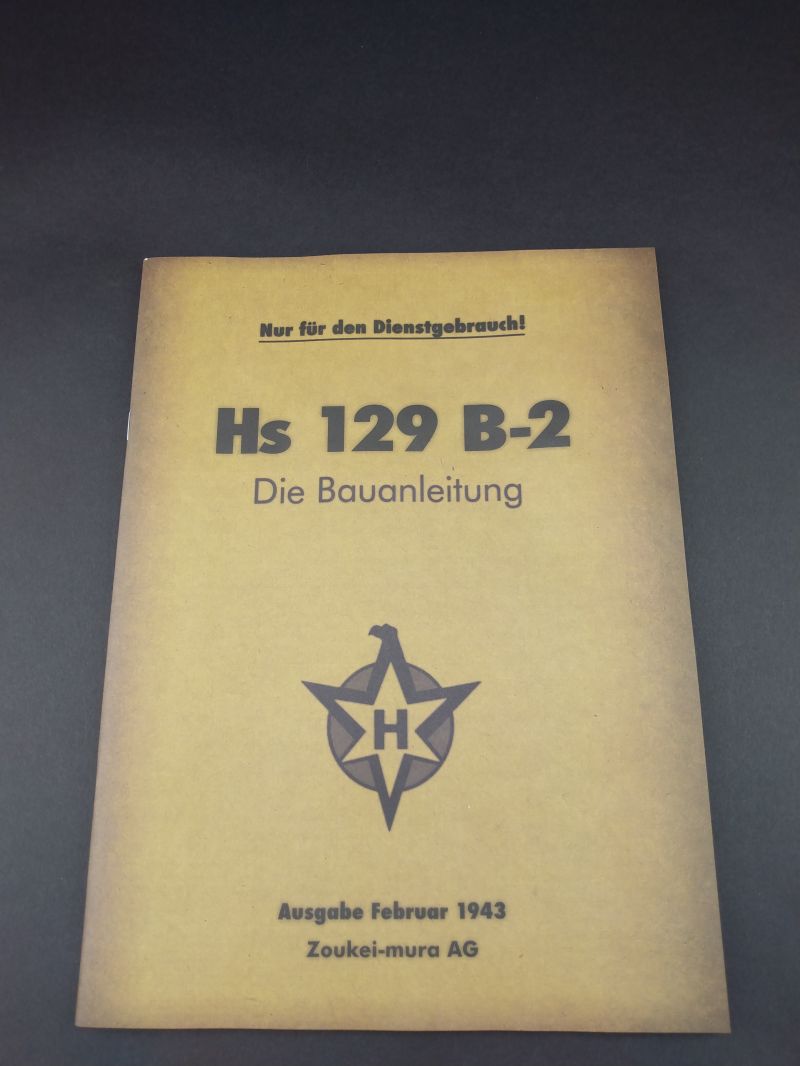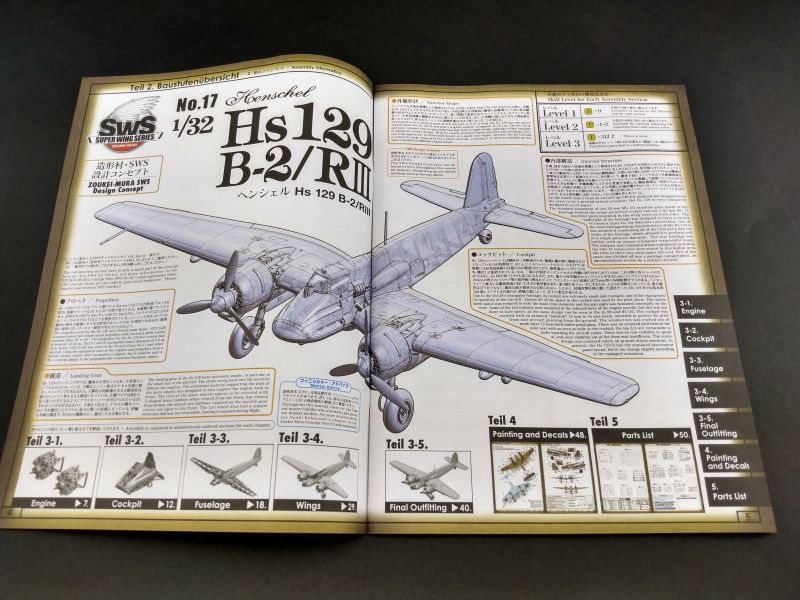 ---
Decals and Schemes
One of the few things that some have expressed a dislike about this kit, is that Zoukei-Mura provides decals for only one airframe:
Hs-129 B-2 / RIII - W.Nr.0310. (Pz)/Sch.G2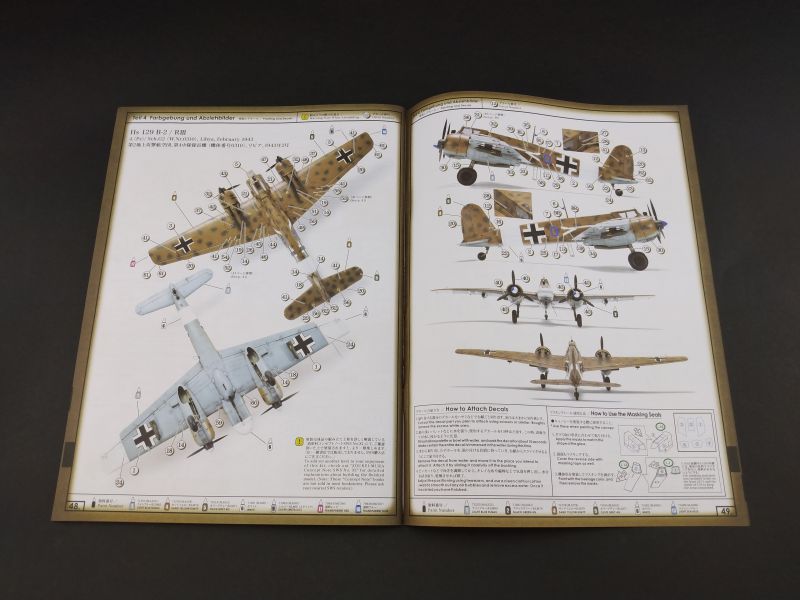 This personally is no issue for me as I have a Silhouette Portrait printer, and normally come up with my own schemes regardless of what decals come in the box. However, in the case of the Hs-129 even though there is only a single scheme, the decals are designed by Radu Brinzan and printed in Italy by Cartograf. The decals are
very
well done and in perfect register. Zoukei-Mura also provides a single small self adhesive mask set for the relatively small glass parts in the kit: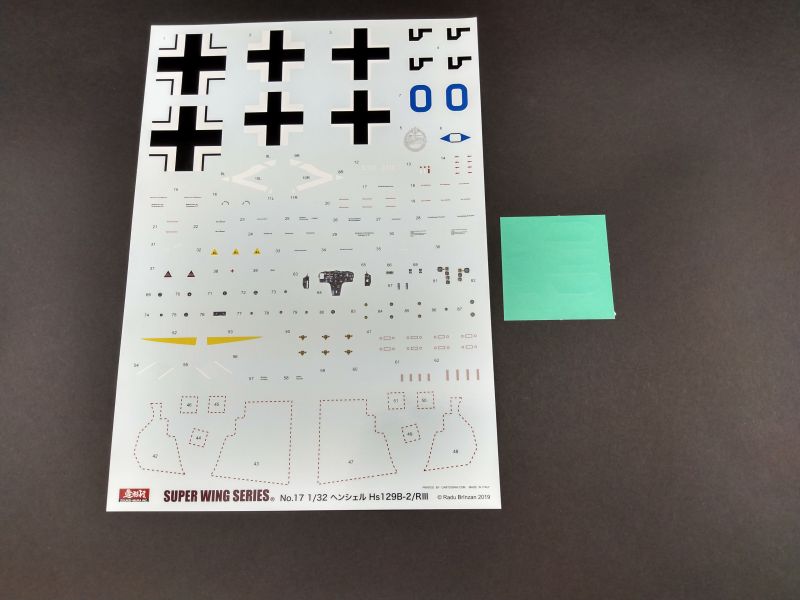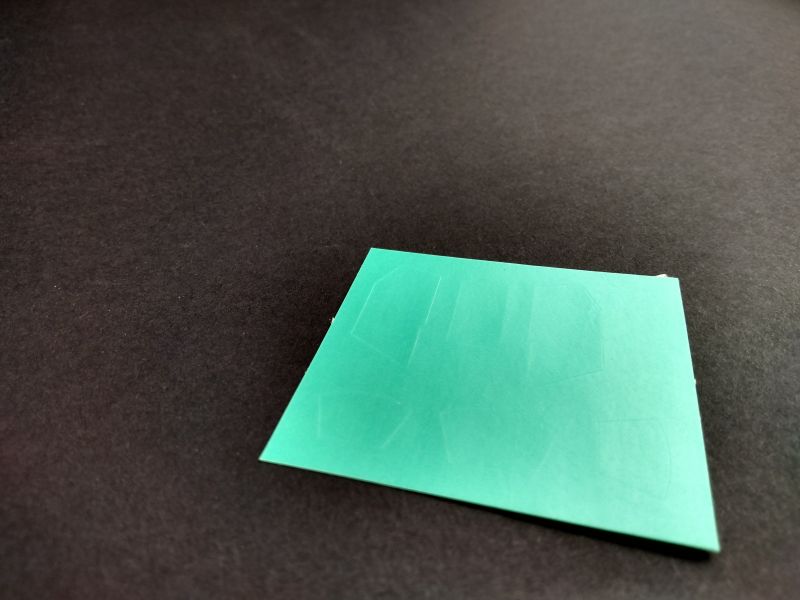 ---
Conclusion
Zoukei-Mura's approach to modeling has always been to let the modeler take a journey with the model to get more familiar with how the real thing was, thus more passion for the model, and the time spent with it. I do have to agree that ZM's approach is novel in the LSP market at the moment, and their kits really are a joy to build IMHO. Having built their Spad and their Ki-45 kits (both of which fit tremendously well), I can say with confidence that their philosophy and approach combined with a lot of well fitting detail, really does make make for an enjoyable modeling experience. This approach is not for all, as anything, but given a chance I think most experienced LSP aircraft modelers would enjoy this kit.
If you have a love of WWII aviation, an affinity for Luftwaffe models, or just a desire to build a highly detailed well fitting kit, than the Zoukei-Mura Hs 129B-2/ RIII kit is for you. It's got everything that LSP builders look for including accurate detail and research, well done plastic that is not overly hard to work or scribe, as well as tremendous fit and finish. Overall, these new tool Zoukei-Mura kits are a real pleasure by most any definition of the word.
Having spoken to the "Old Man" and his translator/son on several occasions, his passion for models is highly evident, and that comes across in his kits. They are not only a pleasure to build, but a pleasure to behold once done. HIGHLY recommended.
Acknowledgment
Many thanks to HobbyLink Japan for the review kit, which can be purchased at the following link:
Zoukei-Mura Hs 129B-2/RIII from HLJ
© Brian Leitch 2021
This review was published on Sunday, October 10 2021; Last modified on Sunday, October 10 2021