Noy's Miniatures | NM32044: WWII Luftwaffe Fighter Hangar (Inside) Set
Reviewed by Iain Ogilvie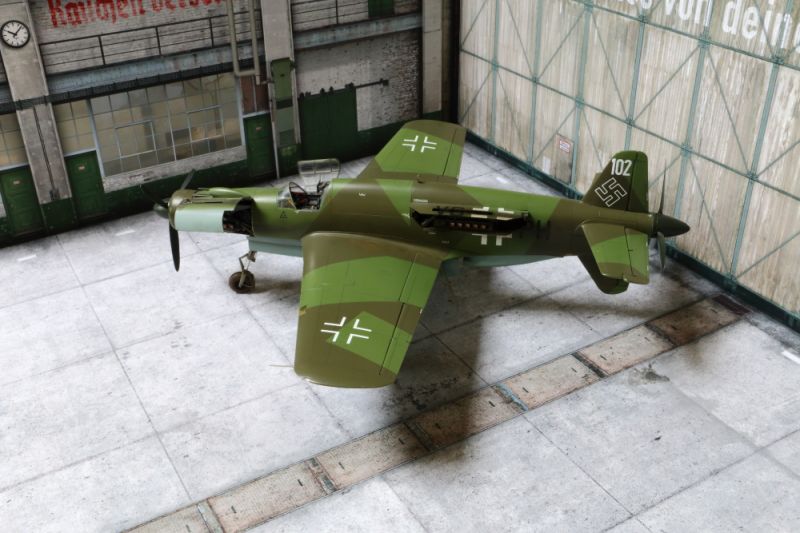 Introduction
Noy's Miniatures market a variety of printed paper sets, in a variety of scales, to make a range of hangars and associated structures. I've never used one of these sets before, but was intrigued to see just how they work and the final effect they create...
So, just what do you get when you order a set?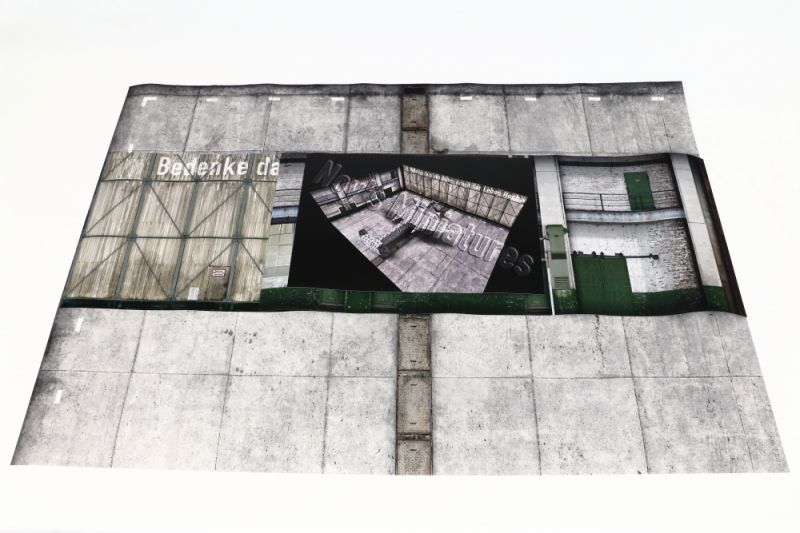 ---
The prints come superbly packed, rolled in a plastic bag, encased in a stout cardboard tube, they should survive most things your local postal service might try to inflict!
The paper used appears to be of superb quality, and the printing flawless. The designs are computer generated and, it's worth noting, it's the design work you are paying for here, and it really is top notch!
The set provides the hangar floor, the inside view of the hangar doors, and one side with offices, clock, etc., providing a nice backdrop for display, or for model photography, which I'll come back to shortly.
The set provides a large area - one that should accommodate twin-engined, as well as single engined types, in 1:32 scale.
Dimensions are as follows:
Floor Component: 84 cm / 33.1 inch x 59.25 cm / 23.33 inch
Wall Component I: 59.25 cm / 23.33 inch x 25.25 cm / 9.9 inch
Wall Component II: 84 cm / 33.1 inch x 25.25 cm / 9.9 inch
The set does not include any foam board, or similar, to mount the prints to - but for the vast majority of purchasers it should be reasonably easy to source locally; including this in the set would add hugely to postage costs - and the potential for in-transit damage.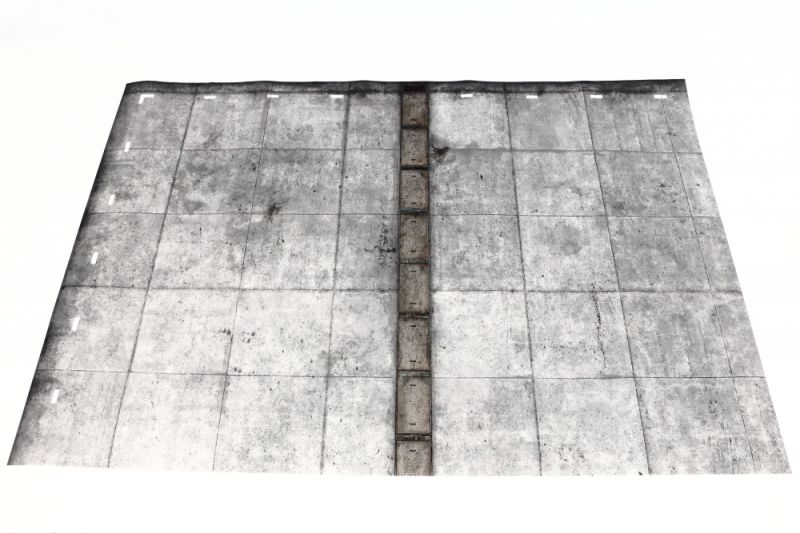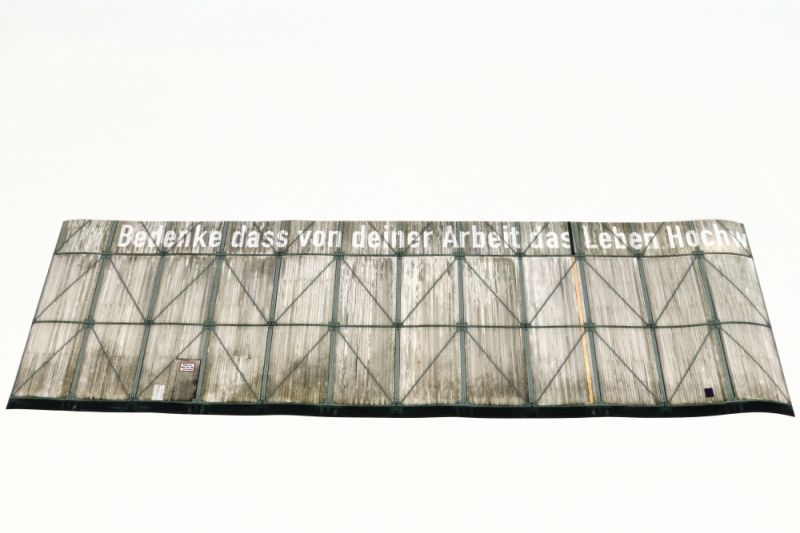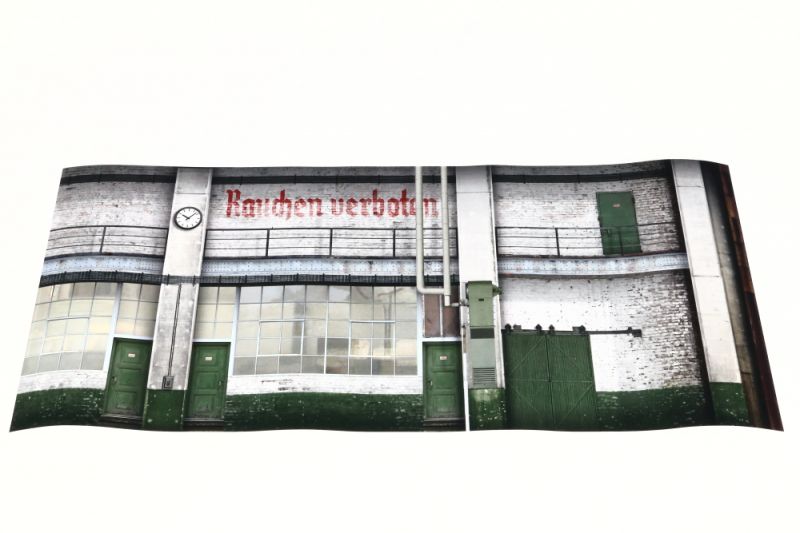 ---
Assembly
I purchased some large sheets of foam board specifically for this project - in this case A1 size white foam board, 5mm thick, from the Oxford branch of Hobbycraft, here in the UK.
3M Spray Mount was used to attach the prints to the foam board; applying a thin layer to the reverse of each sheet outside, before transferring inside to lay over the foam board. I was worried about getting creases but, by carefully pressing down, working carefully from one side of the sheet to the other, it was pretty straight forward - and stress free!
The Spray Mount can should also give a sense of size - this is a big set of prints!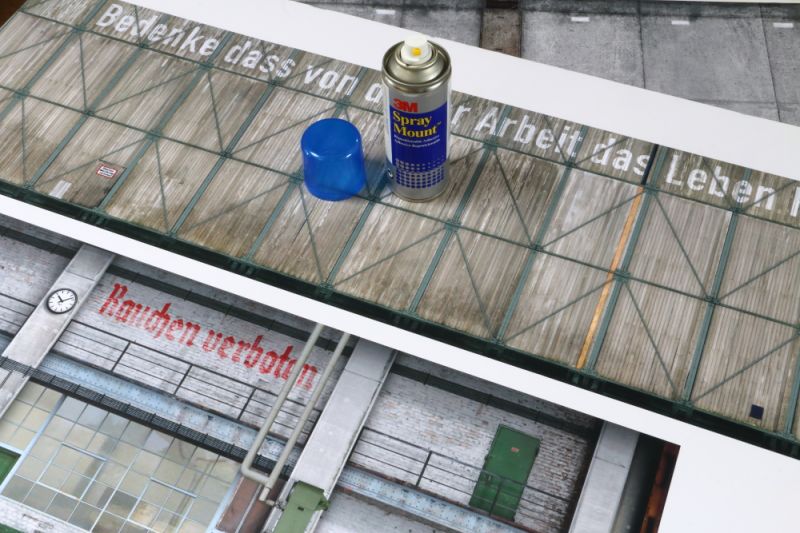 After a few minutes in place each design was cut from the foam board using a fresh scalpel blade and a 1 metre long aluminium rule/straight edge - using the edges of each print as a cut line.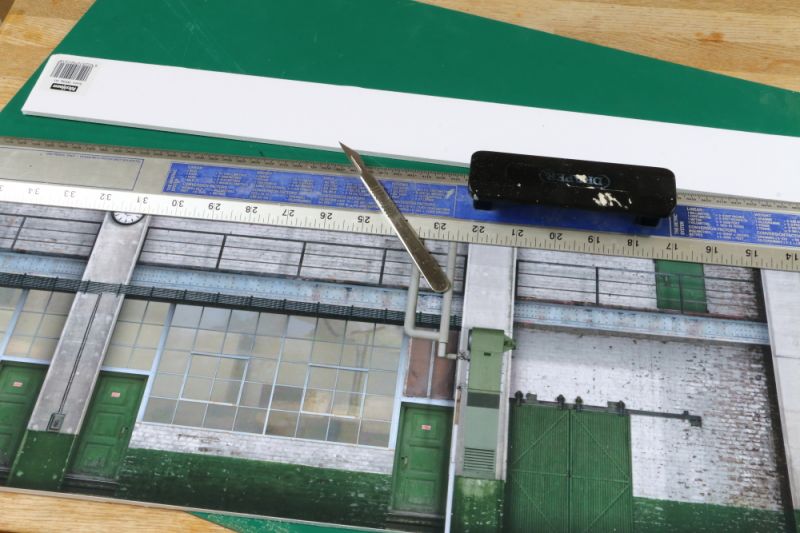 ---
Results
As I'm going to be using this primarily as a photo backdrop, I decided to leave the designs as flat sheets to ease storage, rather than assemble and glue together in full '3D' - but it would be straight forward to bond everything together using PVA if you want to use as a more permanent display piece.
For this purpose I temporarily taped the corners with a little Tamiya tape to hold everything together for the following photos (ZM Do335 in 1:32) and I'm very impressed with the effect this set creates: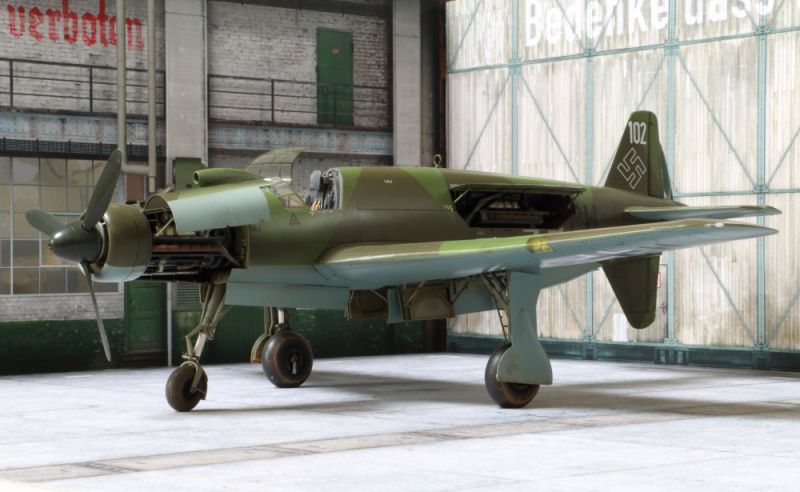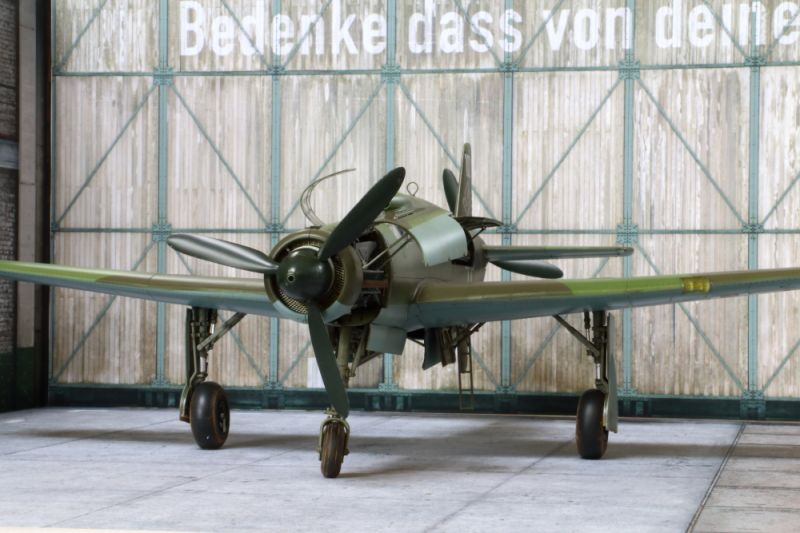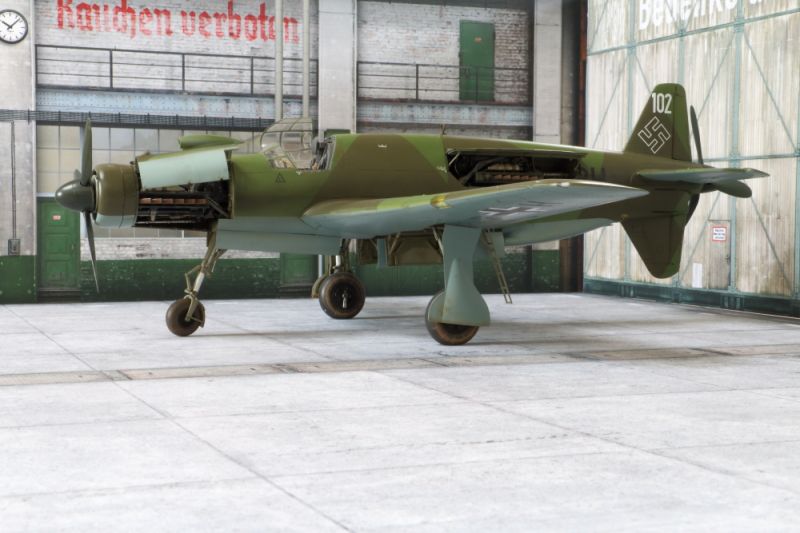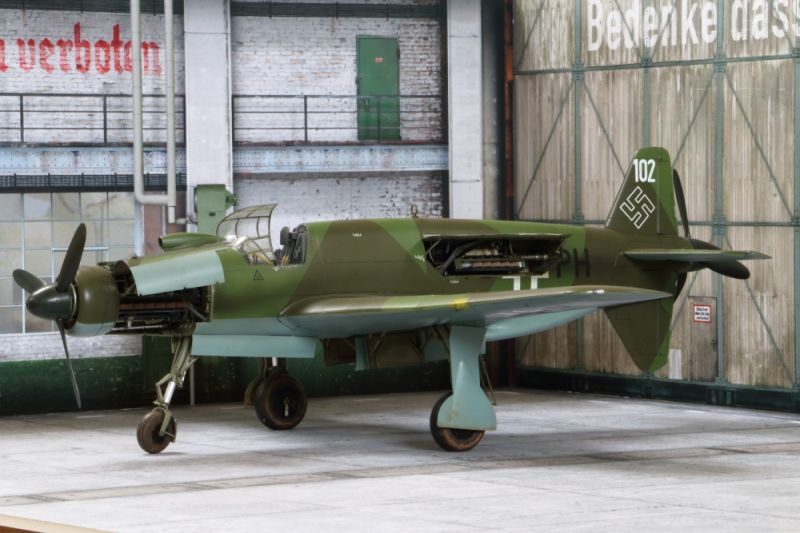 ---
And in black and white - for a 'period' look: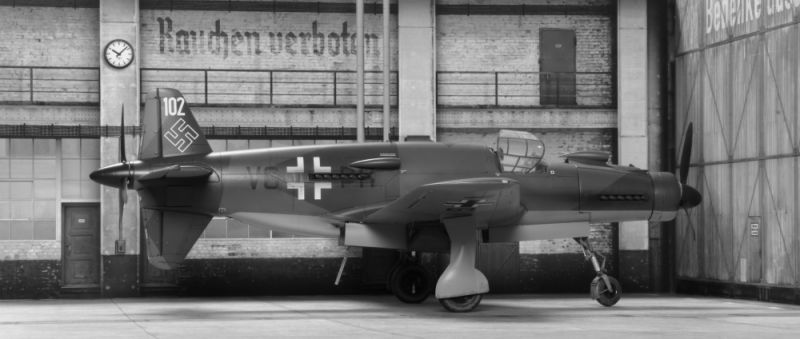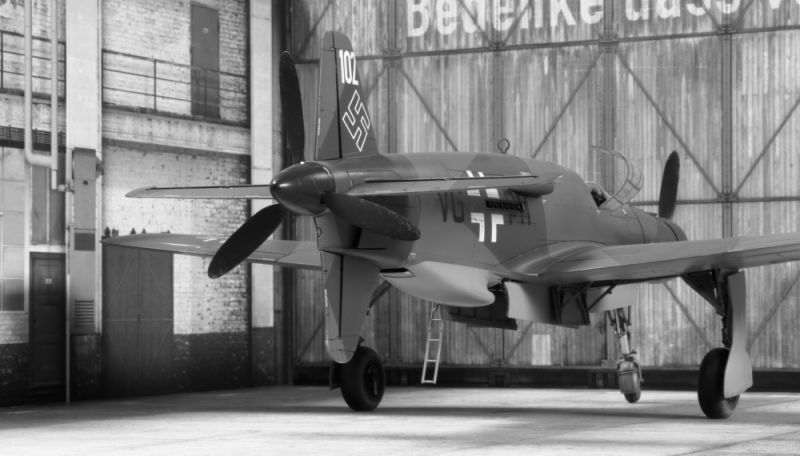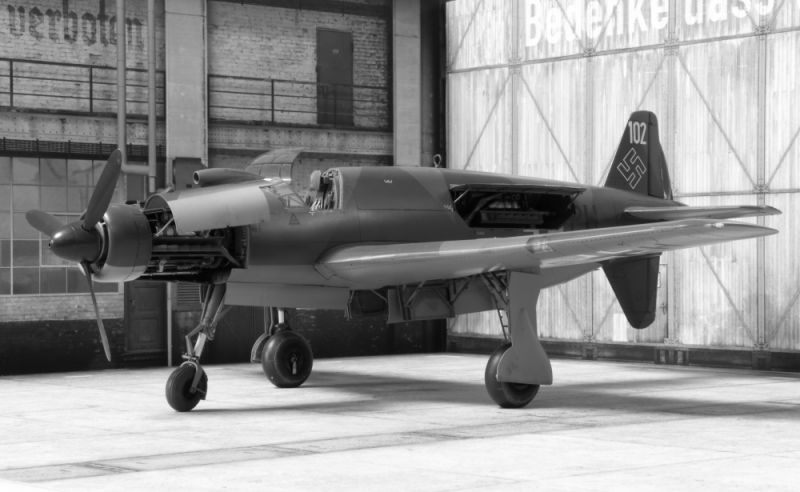 ---
Conclusion
I really wasn't sure what to expect with this set, but have to say it's way exceeded my expectations in terms of overall effect - and I think it's an absolutely superb backdrop for some model photography!
For those with large display cabinets it would make a great display piece, or a great centrepiece to display your 1:32 Luftwaffe builds at those model show's we're slowly returning to!
The set is available directly from Noy at Noy's Miniatures: noypines@netvision.net.il - his Facebook page, or via Hannants.
Review set courtesy of Noy's Miniatures.
Iain
© Iain Ogilvie 2021
This review was published on Sunday, September 05 2021; Last modified on Saturday, September 11 2021