Valiant Wings Publishing | The Blohm & Voss Bv 141 (Second Edition)
Reviewed by Kevin Futter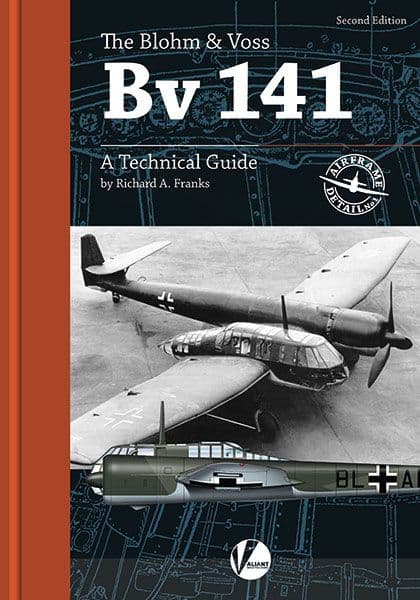 UK-based publisher Valiant Wings Publishing continues to refresh its back catalogue with a new second edition of Airframe Detail No. 1, The Blohm & Voss Bv 141: A Technical Guide. This slim, 66-page volume is authored by Richard Franks, and illustrated by Richard J. Caruana.
A cursory comparison of the two editions failed to reveal any obvious changes between the old and new releases, so I consulted with publisher Mark Peacock, who confirmed that the changes are largely confined to the appendices. As such, I'll link to our original review of the first edition from 2014, which covers all the pertinent material found in this second edition:
Valiant Wings Publishing Airframe Detail 1: The Blohm & Voss Bv 141
Since that review, I've been able to source some better page samples, courtesy of the Valiant Wings website, which are presented here below:
---
Conclusion
My conclusion for this second edition remains the same as for the first: this is as good a reference as you can expect to see on such an esoteric type. If you already own the first edition, there's no need to replace it with this one. For those of you who missed out on this title the first time around, however, I can heartily recommend it if you're at all interested in the Bv 141.
Thanks to Valiant Wings Publishing for the review sample.
© Kevin Futter 2021
This review was published on Friday, July 23 2021; Last modified on Friday, July 23 2021