Flying Start Models | RAF 1000lb Free Fall Bombs
Reviewed by Iain Ogilvie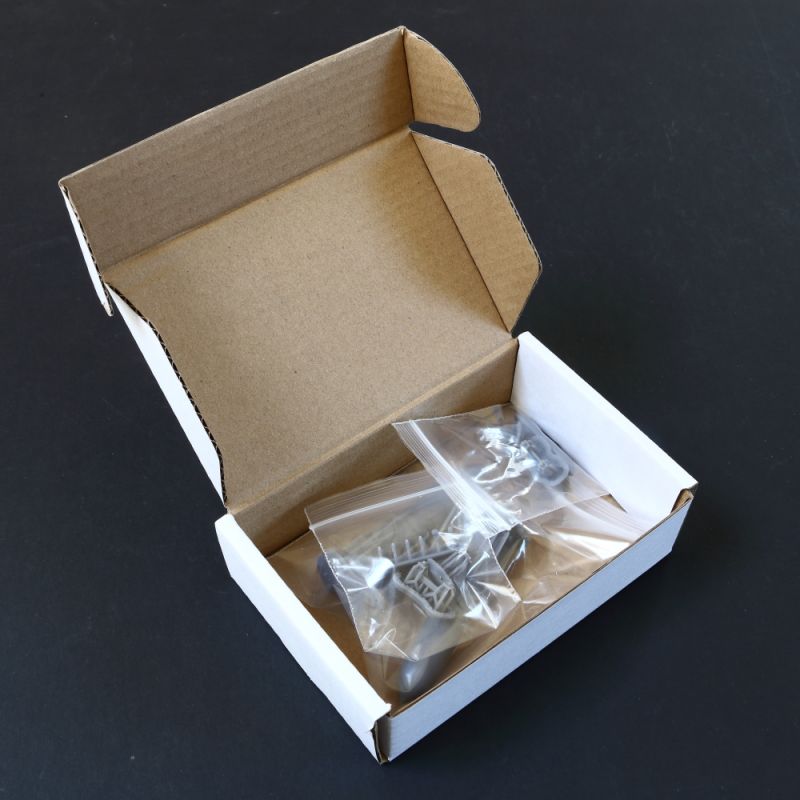 RAF 1000lb Free Fall Bombs
This new set of 3D Printed parts from Flying Start Models should make a few Tornado builders happy.
These bombs feature Tail Type 114 and Tail Fuse No.947, so are applicable to a wide range of RAF Types, in addition to the Tornado: Phantom, Hunter, Jaguar, Canberra, Victor, Vulcan and others - we just need 1:32 kits as accessories to these bombs now!!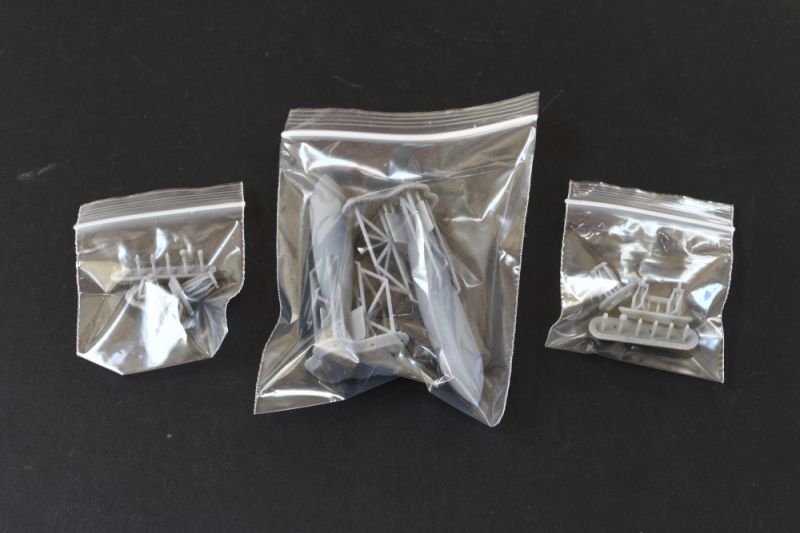 The set provides two bombs and associated lugs, shackles and fuses.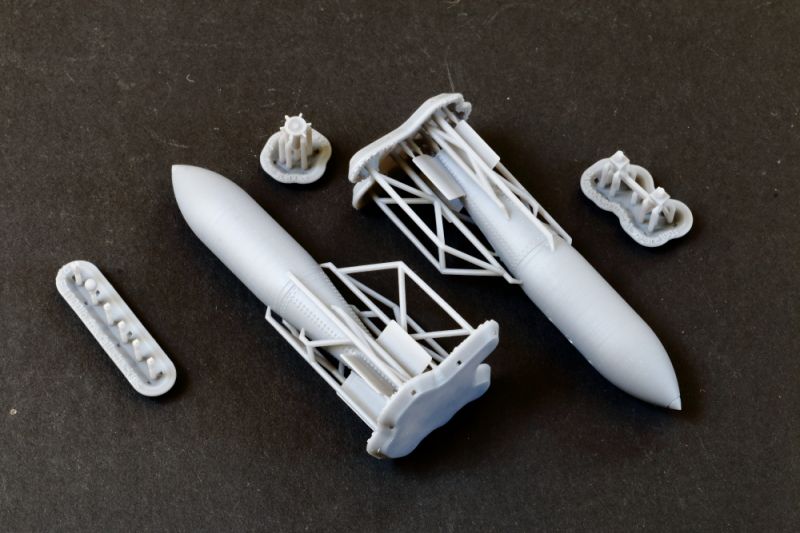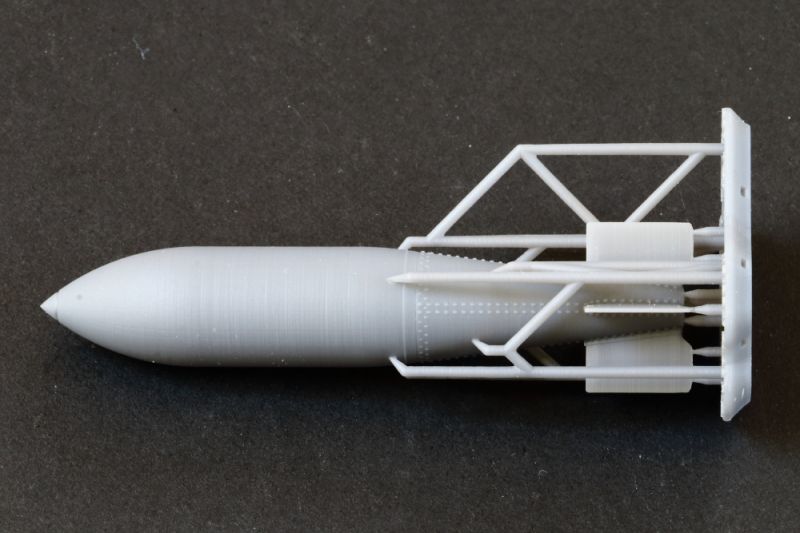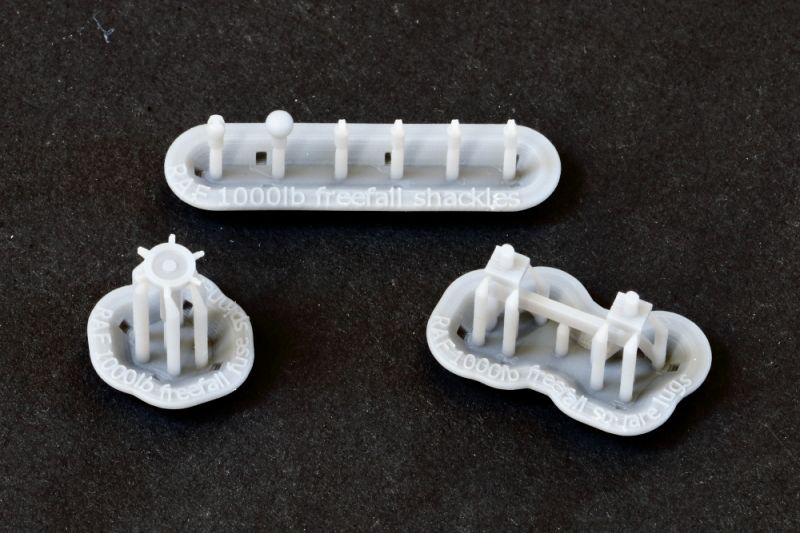 Quality really is superb - and these can be assembled, primed and painted without any further work. As these parts are printed on a high resolution Formlabs SLA printer the surfaces are really smooth, and things like the rivets on the rear section of the bombs beautifully rendered.
The main bodies of the bombs are printed hollow, so weight is kept to a minimum.
For tips on handling the 3D Printed parts take a look here.
Conclusion
This is a really nicely detailed and accurate set that is a must have for fans of RAF 'Mud Movers'.
Highly Recommended!
Availability
This set is only available via Tim Perry at Flying Start Models - you can contact Tim by emailing him at tim.perry@flyingstartmodels.com
Our thanks to Tim at Flying Start Models for the review sample.
Iain
© Iain Ogilvie 2022
This review was published on Saturday, March 26 2022; Last modified on Saturday, March 26 2022