Halberd Models | 2449: 1/24 P-47D Thunderbolt Wheel Set #1 & 3250: 1/32 P-47D Wheel Set #2
Reviewed by Ray Peterson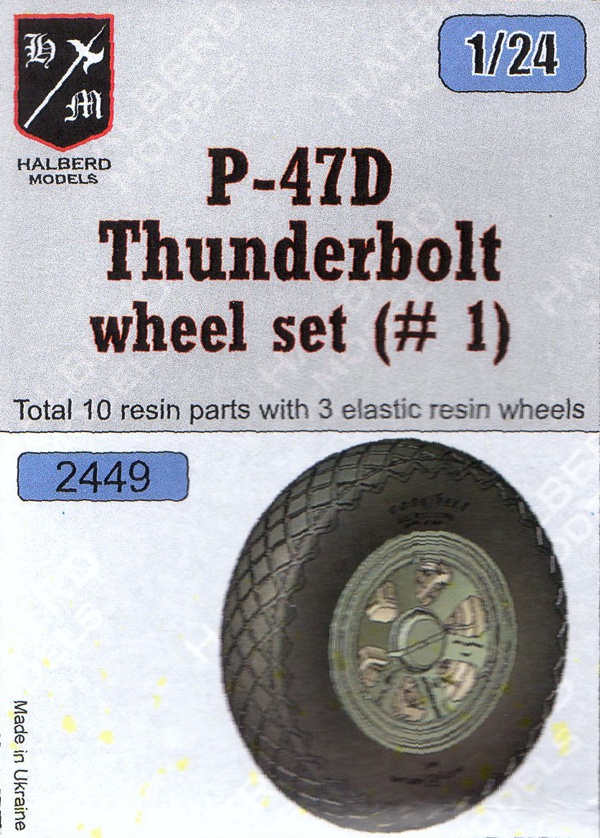 Halberd Models has released some new sets of their replacement wheels.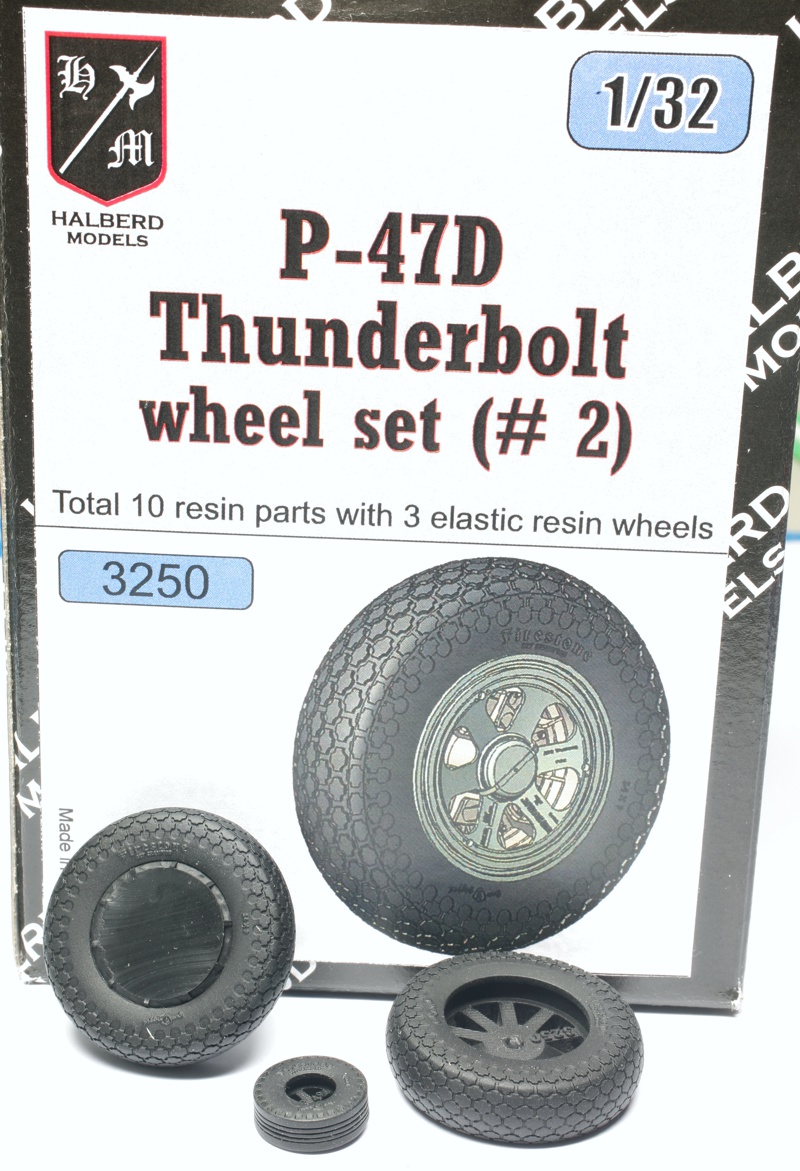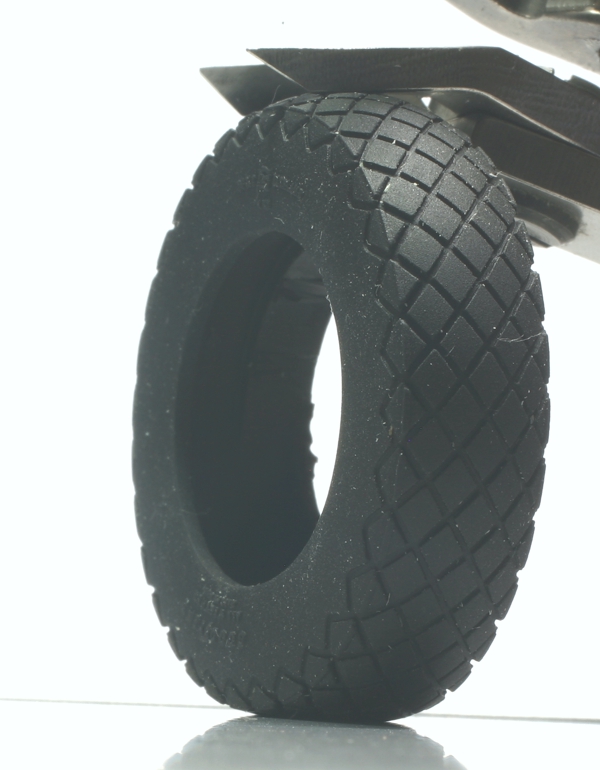 These are what I would call Wheels 2.0. They are the same, seamless, soft rubber-like material but now with a void in a section of the wheel. The material is like soft O-ring material. The material is thin and soft enough that the weight of the model causes the wheel to deform in a realistic manner. What is ingenious is the resin section molded on the rim so the modeler can adjust the deflection to their own tastes, from no deflection to well flattened. Note it may take a little help to make the wheels really flat. I laid a couple tools on one wheel and took a pic and you can see how much deflection I got. Both the 1/24th and 1/32nd sets are virtually identical, other than their scale of course, and the different tread patterns.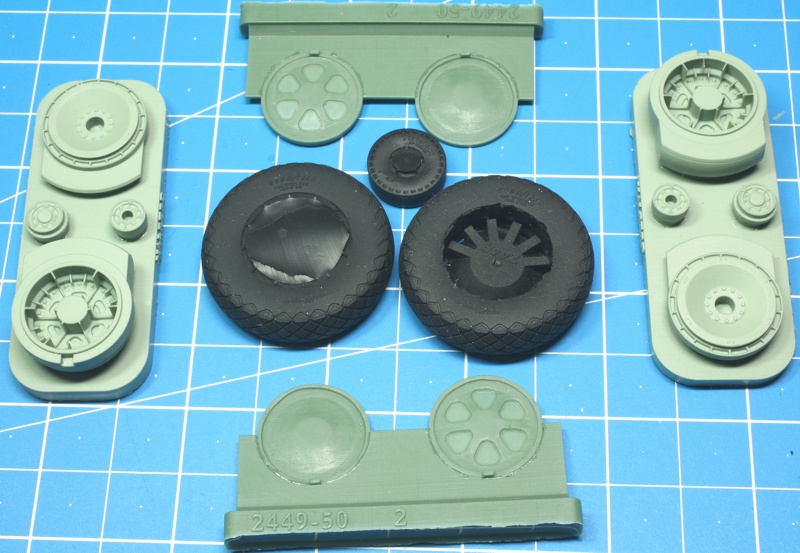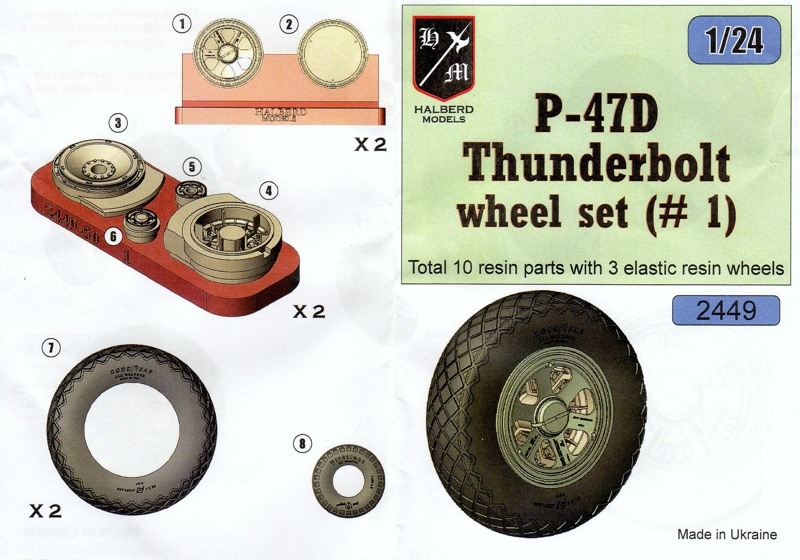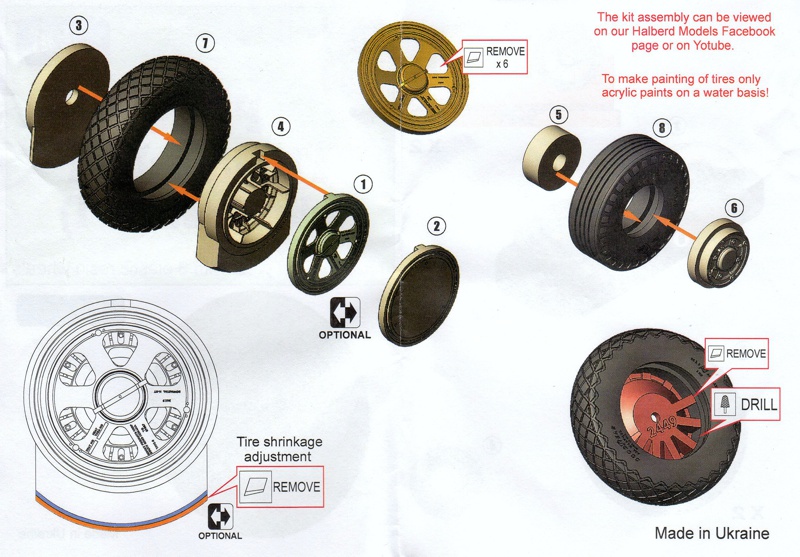 The rims are flawlessly cast in resin in halves, front and back plus your choice of spoked face or smooth face. You also get two sets of tail wheel rims since there is one set on each set of main wheels. The detail is very nice and delicate with manufacturer's logo and specifications represented and readable. If you look closely, the main wheels are Goodyear and the tailwheel is Firestone. The 1/24th set has the cross-hatch tread pattern. On the 1/32nd set, both main and tailwheels are Firestones. The 1/32nd set has what I believe is called the cruciform pattern. You get a small pictorial two-sided instructional sheet that explains the construction quite well. They also offer a YouTube video you can access on YouTube or their Facebook page.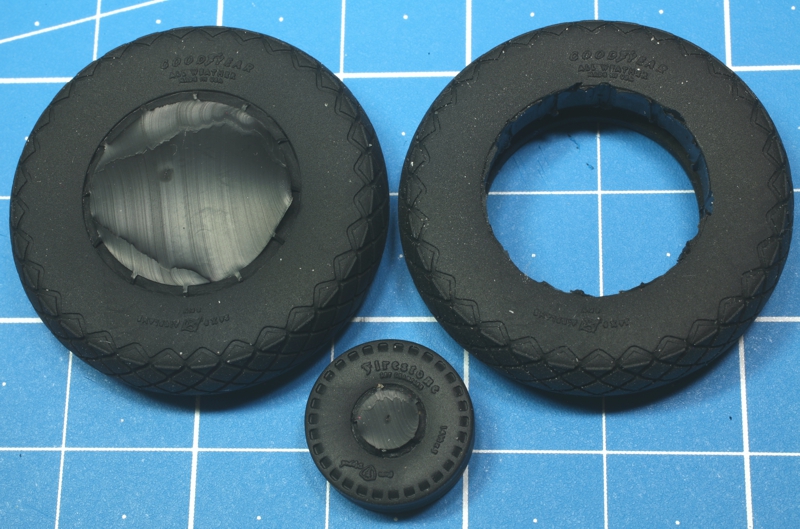 In conclusion, these new wheels are probably the closest things you will ever get to scale real rubber wheels. They look like rubber, now flex like rubber, and can be weathered with pastels or pigments to look like real wheels.
Highly recommended!
You can purchase Halberd Models products on their Facebook page.
© Ray Peterson 2020
This review was published on Wednesday, June 10 2020; Last modified on Saturday, June 13 2020