Canfora Publishing | Broken Wings: Captured & Wrecked Allied Aircraft of the Blitzkrieg
Reviewed by Kevin Futter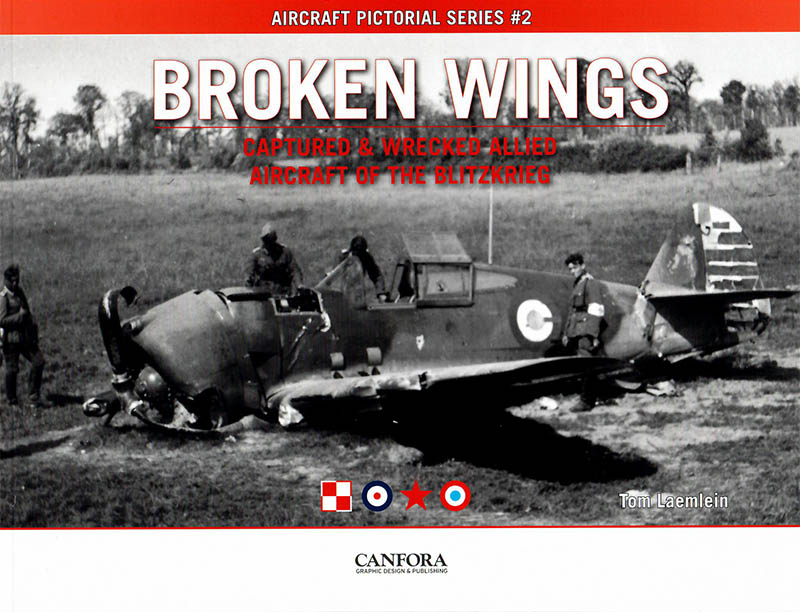 Canfora Publishing has released the second volume in its Aircraft Pictorial series, entitled Broken Wings: Captured & Wrecked Allied Aircraft of the Blitzkrieg. Quoting from the Canfora product page:
Our second volume in the Aircraft Pictorial series presents nearly 250 photos and 176 pages of Allied aircraft that fell into the hands of advancing German forces in the early years of World War Two. The photos provide an opportuity [sic] to study the machines in detail and are ideal as reference and pure inspiration for aircraft and diorama modellers alike.
French, British and Soviet aircraft are lavishly depicted but the book also includes Polish, Dutch, Belgian and Yugoslav machines.
The book is authored by Tom Laemlein, who has assembled a large and at times rare collection of period photos representing the book's theme. The photos understandably vary in quality, but most are printed at a refreshing large size, and are captioned throughout.
As the title suggests, the majority of the photos depict their subjects in varying states of disrepair, having been shot down, destroyed on the ground, or otherwise abandoned to their fate. There's also a smattering of intact captured aircraft. Collectively, these not only offer a rare view of internal structures and other details that modellers cherish, but also a fascinating view into the aftermath of the advancing Blitzkrieg through Europe during the early stages of WW2.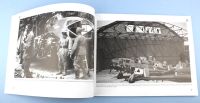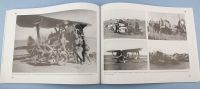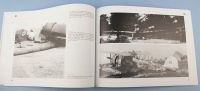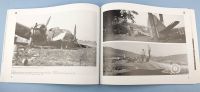 ---
The book itself is broken in to six main sections:
Polish Air Force 1939
Dutch and Belgian Air Force 1940
French Air Force 1940
Royal Air Force 1940
Yugoslav Army Air Force & Hellenic Air Force 1941
Red Army Air Force 1941
The French and Soviet sections are by far the largest, and in my opinion, the most interesting. Many unusual or little-covered aircraft are featured, and while there may not be LSP kits of many of them, they still retain a high level of historical interest in their own right.
Conclusion
Books focussing on abandoned and crashed aircraft have always held a particular fascination for aircraft modellers, and this one feeds that tradition very nicely. Of special interest are all the photos of relatively rare aircraft, such as little-known French and Russian types. There are plenty of exposed structural details on show, and a good portion of the photos appear to be new to print. If there's a shortcoming at all, it's possibly the lack of explanatory or contextual information beyond the provided captions, but the book is deliberately structured as a photo-essay, and the captions are certainly effective enough.
All in all, this is an excellent and fascinating publication!
Many thanks to Canfora Publishing for the review copy.
© Kevin Futter 2019
This review was published on Saturday, October 26 2019; Last modified on Saturday, October 26 2019