Zoukei-Mura | SWS05: 1/32 J2M3 Rai Den (Jack)
Reviewed by LSP_Paul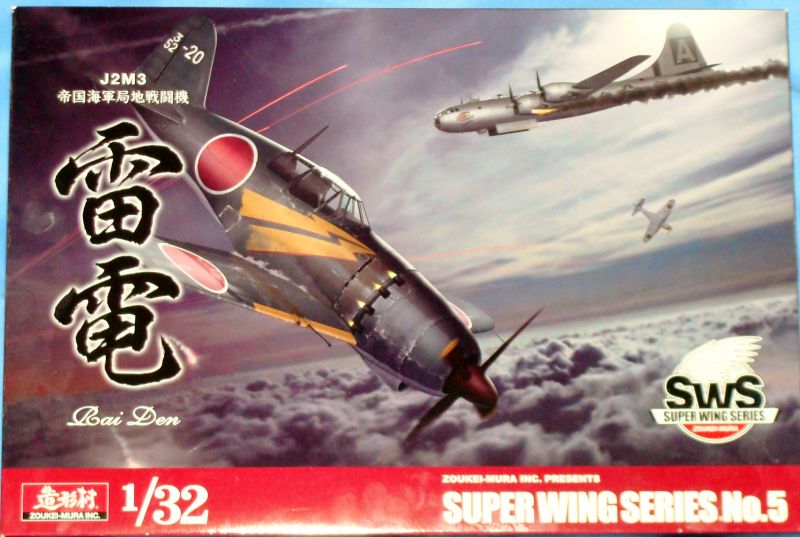 I was given the chance to obtain a review sample of this model and being a fan of Zoukei-Mura kits, I was thrilled when this kit arrived from Japan. This model has been around since 2013, this is not a re-issue, just a review for LSP as we didn't have one previously on the site.
A Brief History
The Mitsubishi J2M Raiden (Thunderbolt) land-based fighter used by the Japanese Navy was the first Japanese fighter to be designed from the outset for the interception role, with emphasis being placed on speed and climb rather than on its turning ability. Its good performance, powerful armament, and adequate armor protection made it perhaps the most effective bomber destroyer used against the B-29 by the Japanese during the Pacific War. However, the Raiden was persistently plagued by technical difficulties and production snags throughout its entire life, and only 476 of these excellent interceptors were built, too few and too late to affect the outcome of the war.
What's in the Box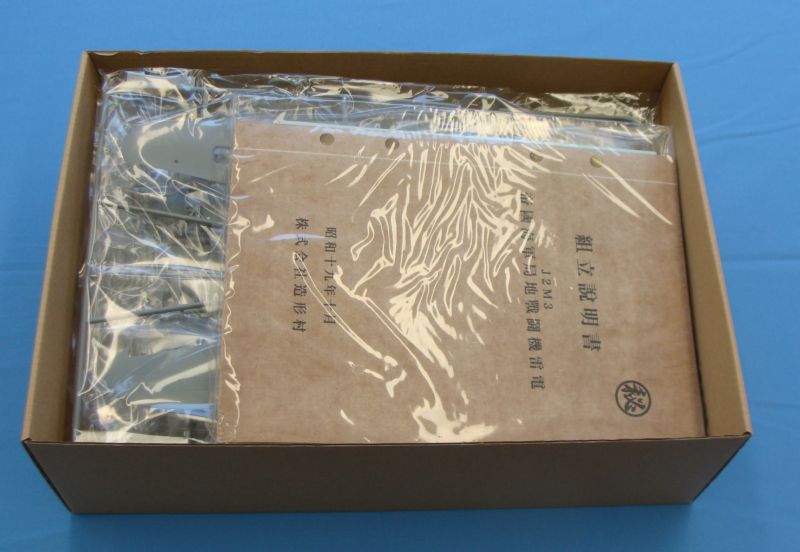 Individually wrapped 8 Sprues in gray plastic, 2 sprues in nicely thin and crystal-clear plastic. The thinnest set of clear parts is found at the bottom of the box under a cardboard reinforcement barrier to keep them safe. Upon close inspection the engraved details appear consistent throughout the model there is also some slightly raised panel detail where appropriate and it is restrained and very nicely done. Sink marks have been kept to a minimum and are in mostly discreet places for filling and sanding.
---
This model is about detail and the experience of adding it inside and out even if it can't all be seen in the finished model. Since the first SWS kit I was fortunate enough to build, I have been impressed and entertained the whole time from the plastic itself to the pictures and tips included with the excellent instruction manual. Just like any other kit with interior parts or removable cowls/panels, the fit of the parts should be triple checked by dry fit so that when you add the sub-assemblies together, they don't cause you to take an "unforeseen modeling side trip" instead of things fitting as designed.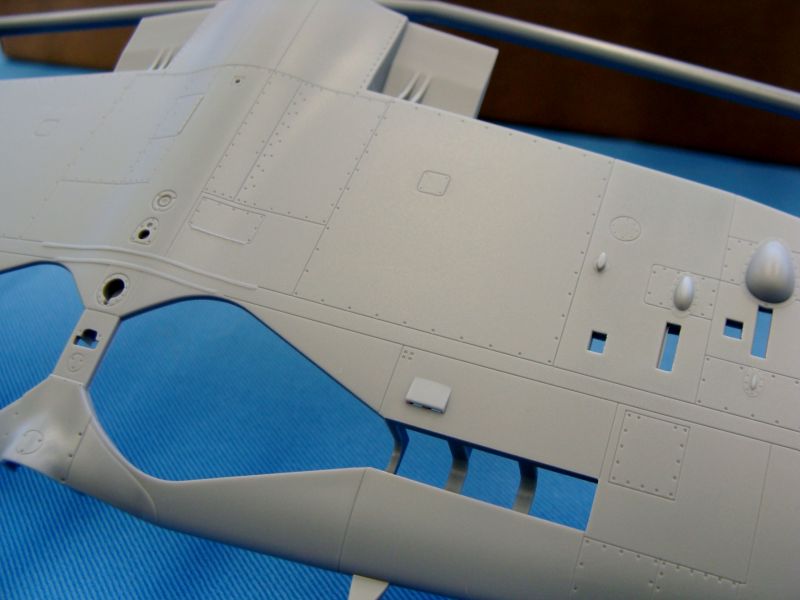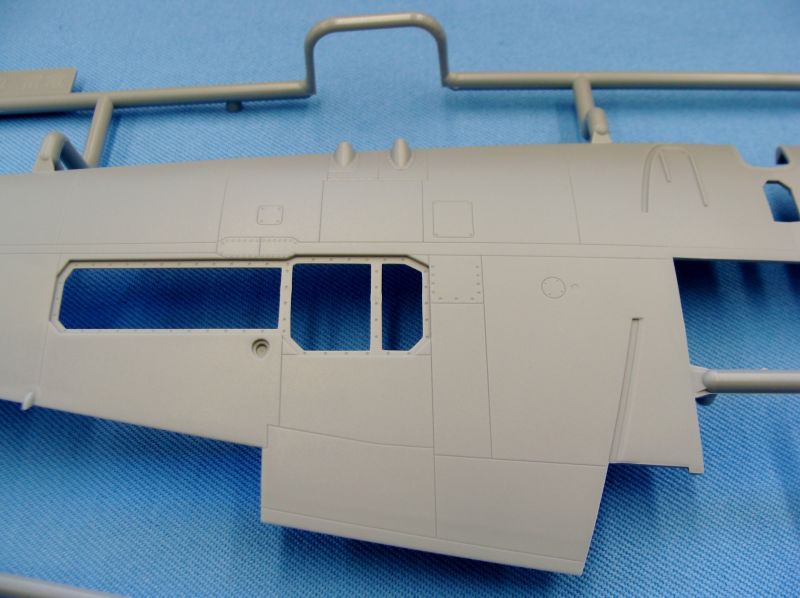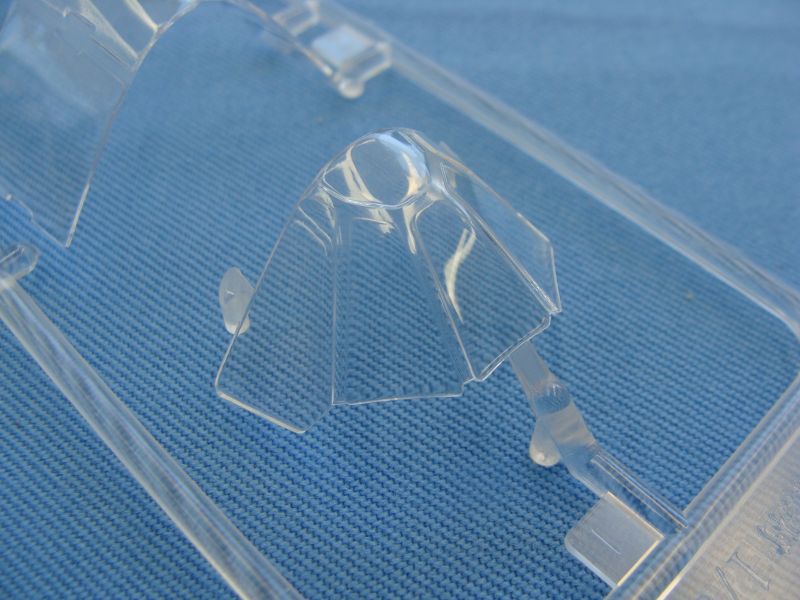 The kit features fully detailed main and tail landing gear and bays, cockpit, engine, exhaust, cowl fan, fuel tank, oil tank, wing fuel tanks, ammunition bays and cannon in the wings, two styles of seat, one with and one without seatbelts molded on, and two options for the cockpit transparencies to choose from. One with frames that attach to separate clear parts and one fret of more traditional clear plastic windscreen parts with panels and rivets modeled in. You will find two options available to represent the main instrument panel as well, with one being a clear version to be used with decals, or a gray piece to be detailed by paint and brush etc.
Instruction Manual
The well written and illustrated 43-page instruction booklet provides placement guides, tips etc. as well as having color callouts for both Vallejo Model Air and Gunze Mr. Color paints. Speaking of callouts, the parts are not only called out by their number but by name as well, so when you're assembling the fuel pump, its not just a nondescript part made of plastic, you learn something about the real aircraft.
Decals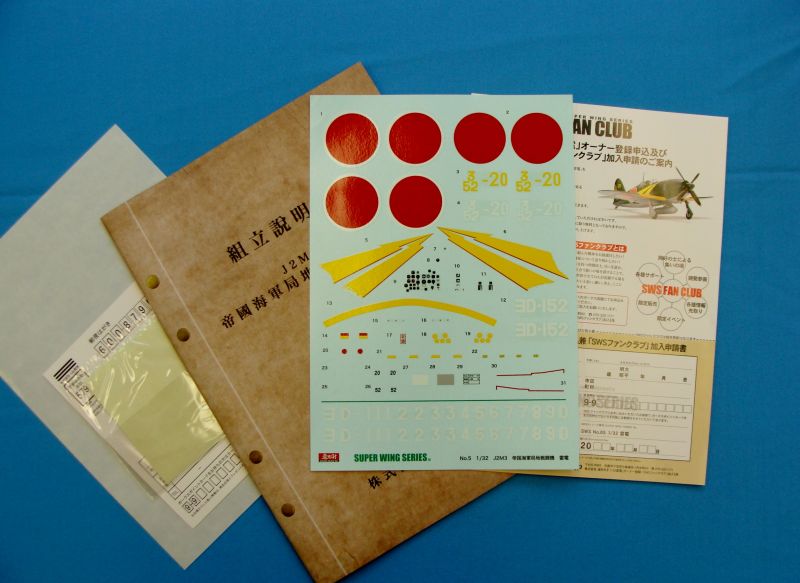 The decals include options for two aircraft both are interceptor squadrons.
Option A 352nd Naval Air Group, 3rd division Lt. JG Yoshihiro Aoki, March 1945
Option B 302nd Naval Air Group, 2nd Division Lt. Susumo Ito, April 1945
The decals are water slide, appear to be very opaque and my copy had all the colors perfectly in register and the carrier film surrounding them is kept to the bare minimum.
Conclusion
With two 1/32 scale J2M Kits on the market, this kit and the Hasegawa 1/32 offering available, it would seem it comes down to what the modeler wants to do with the kit.
If you want a highly detailed engine, removable cowling, detailed wing cannon and bays/covers, interior details, this model kit would be the logical choice as it has those details included.
Overall, I rate this model very highly as far as bang for the buck as you get an awful lot of entertainment right in the box, very little need to purchase aftermarket, though photo etched sets and figures are available for this kit.
I look forward to spending a few weekends this winter putting it together!
Many thanks to HobbyLink Japan for the review kit, which can be purchased at the following link:
© LSP_Paul 2019
This review was published on Monday, July 22 2019; Last modified on Monday, July 22 2019