ASBL La Porte d'Hoves | Luftwaffe Gallery: JG 5 Special Album #4 "Fighters of the Midnight Sun"
Reviewed by Ray Peterson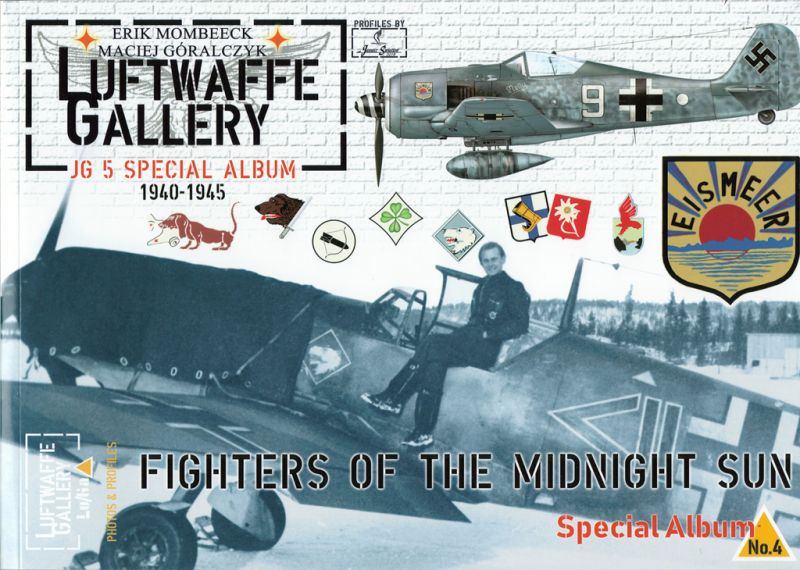 Introduction
A recent publication from well known author of Luftwaffe subjects Erik Mombeeck along with Maciej Goralczyk is this new book on JG 5 "Eismeer", mainly during its time in Norway. Mr Mombeeck states this book was generated after over twenty years of research and collecting photos and interviewing nearly 200 veterans and it shows. Profiles are done by Janusz Swiatlon who has done a wonderful job.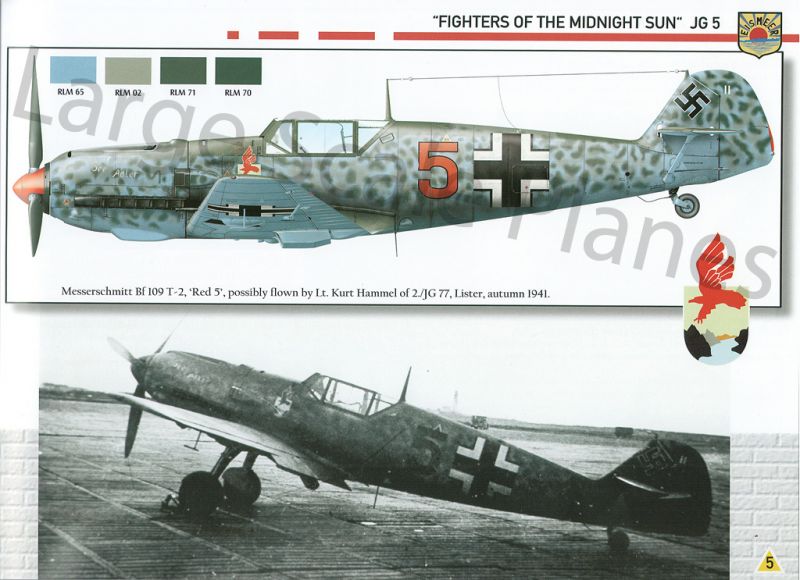 Contents
This is a 96-page book, plus cover, in A4 landscape format to best show off the photos and profiles which are also mostly in landscape format. There are no chapters, this being primarily a photo book and with an average of three photos or profiles per page, there are a lot of them. Around 240 photos and 32 profiles. They are arranged in roughly chronological order interspersed with anecdotes from the pilots adventures with the Soviets, the aircraft and dealing with the harsh environment of Norway. The photos are well reproduced and mostly clear and of good quality. The profiles are represented beautifully on the glossy heavy weight paper.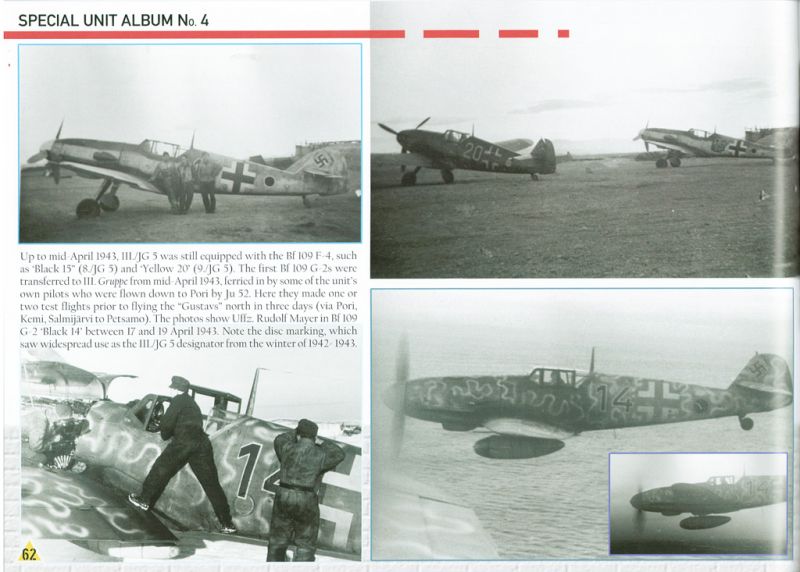 I have provided a few samples of the pages. JG 5 got a lot of hand me down or re-routed aircraft, so the schemes are quite interesting, many over the top of tropical paint colors, and display various methods of winter camo. Aircraft covered are mainly Bf 109s but also several Fw 190s and some Bf 110s. Most of the photos and profiles I have never seen before. One thing I really like is how profiles are placed with the reference pictures used to create the profile, allowing for a clear idea how the picture was interpreted.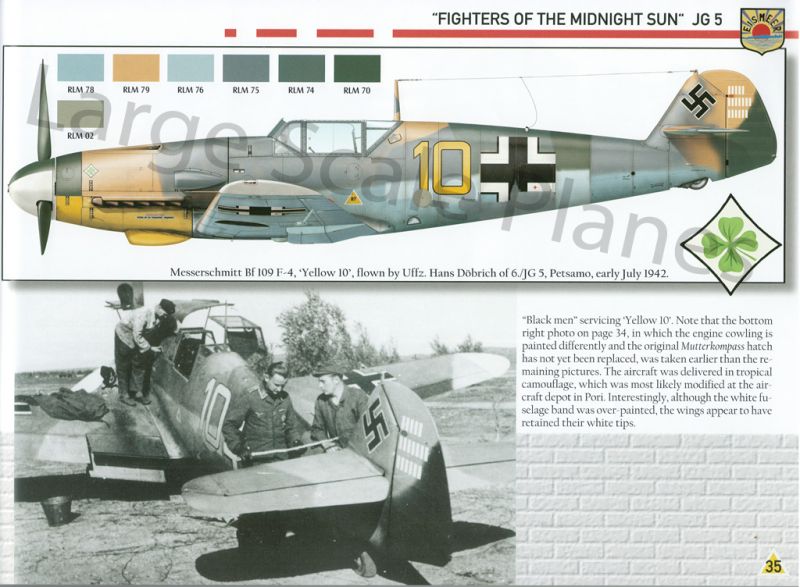 Summary
This is a very professionally done publication, of a lesser covered unit, with very nice profiles. I only hope we see some decals soon that cover some of these aircraft!
Highly Recommended.
Available directly from www.luftwaffe.be.
© Ray Peterson 2019
This product is available from the following LSP sponsors

This review was published on Wednesday, June 05 2019; Last modified on Friday, June 07 2019