Verlinden | Fw 190A Resin Detail Set
Reviewed by Matt Gannon
Being a big fan of the Fw 190 series I have marveled at the Dora's that have appeared on LSP with the cowls open and the lovely Aries engine on display. In 1/32 scale though, despite having a plethora of decal options, models and resin additions for the Hasegawa 190 Antons we are yet to see a decent resin engine to complement this lovely kit. Big hint to Sergey from Vector!!
I purchased this Verlinden resin detail set hoping from an engine given the box top picture. I took the plunge and spent the dollars in part because I could not find one single build that had used this resin set, nor a single review of it. So what do you get?
As you can see in the photos there are a variety of parts which will add details to your 190A. You can see: a replacement resin cowl, the MW50 tank system, a master compass, a FuG16 radio, a cockpit, front coaming, MG breeches, barrels, feed boxes and electronic boxes. There is also a photo-etch sheet for internal cowl details and cockpit parts. My resin set was missing the PE unfortunately and thanks to Steve Messer for providing a scan of his set. The bad news is that you also don't get a resin engine but some resin parts that are meant to be placed on top of the injection-moulded cylinder heads.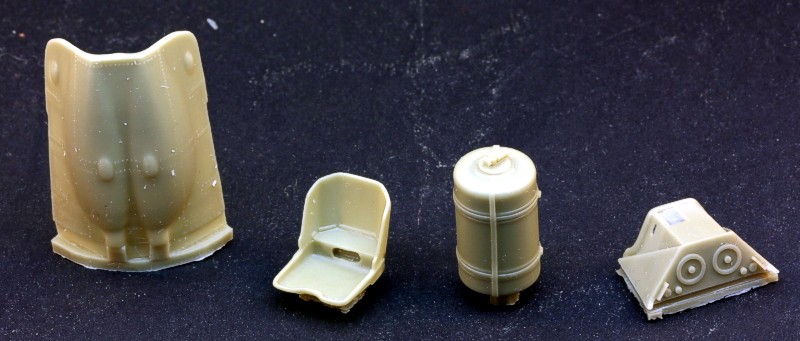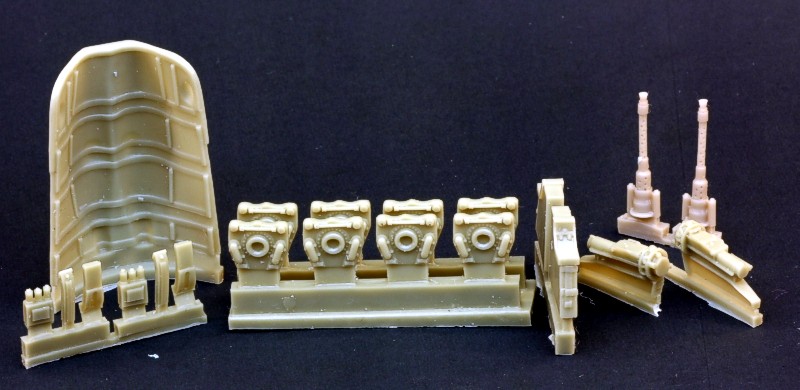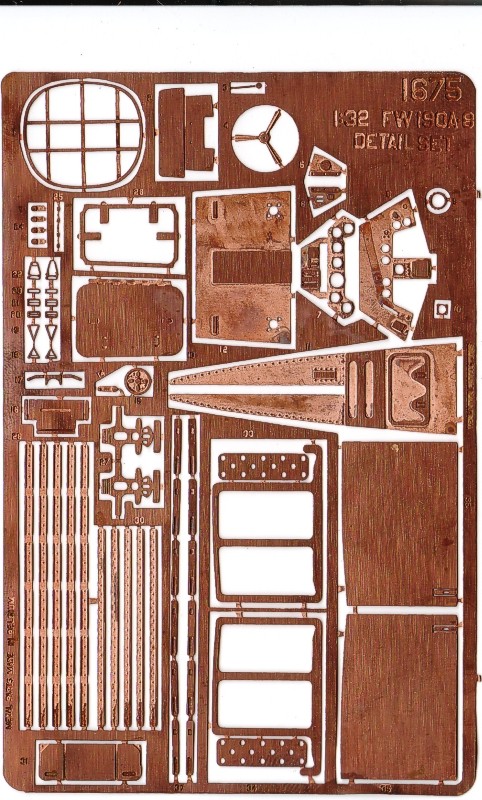 Whilst the details when painted and dry-brushed will look impressive, they just do not have the fidelity of resin addition sets such as those from Eagle Editions or MDC. Perhaps it's worth considering that some of the extra details in the fuselage would be hard to see when the panels are open anyway. Ultimately, the modeler has the choice of improving the resin set if a museum standard of detail is a requirement. The cockpit itself really isn't a patch on the Eagle Editions A8 cockpit but then it is better than what is possible OOB. However, on the plus side you do get a bit of everything when it comes to internal details. All of these details would be helpful on a number of 1/32 Luftwaffe fighter types.
Given it was the engine in particular that motivated me to get the set I did a little analysis. I've included a part of the diagram supplied on sheet13 of the plans included in Kagero's Fw 190 book Volume 1, ISBN :83-89088-11-8. It shows the top of the cylinder heads and corresponds largely to readily available BMW 801D photos. As you can see by doing you own compare and contrast the resin set is an improvement from the injection moulded parts. It's certainly not what I'd hoped for but given the age of the Verlinden set and the kit it's designed for, perhaps criticising it's accuracy is unwarranted. With some extra TLC I'm sure the help from the Verlinden set will deliver a fun project that is far from the norm.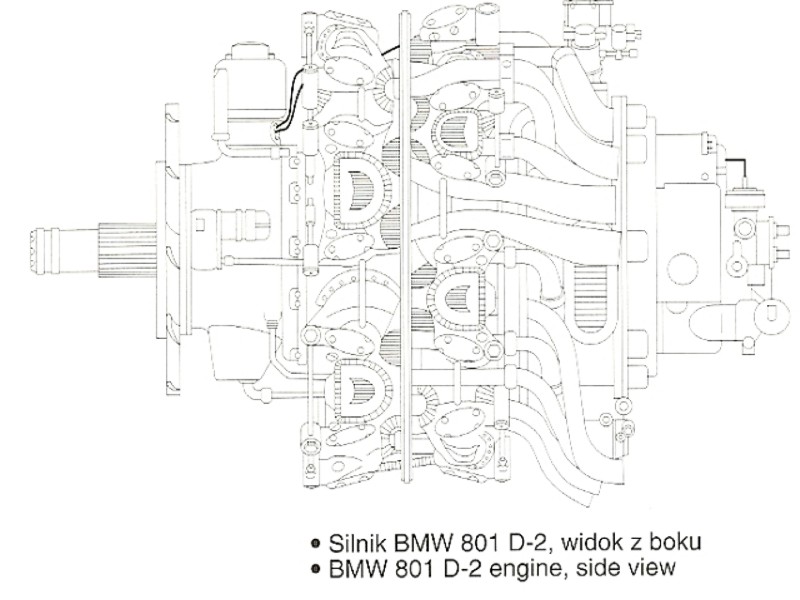 Overall I recommend the set if you were dead keen to super detail a FW190A or you got it really cheap. Mind you, if you want high fidelity you will have to do some work on the resin itself. If you were to improve the resin parts, don't forget the parts were tailor made for the old tool FW190A kits. These kits are not rare by any means. Given the Revell 190F8 is essentially an old tool Hasegawa kit and is still readily available often for under $20, this resin details set would be perfect to make a very interesting looking kit.
© Matt Gannon 2007
This review was published on Saturday, July 02 2011; Last modified on Tuesday, May 30 2017