Valiant Wings Publishing | Airframe Detail No. 6: The Focke-Wulf Ta 154 Moskito
Reviewed by Richard Franks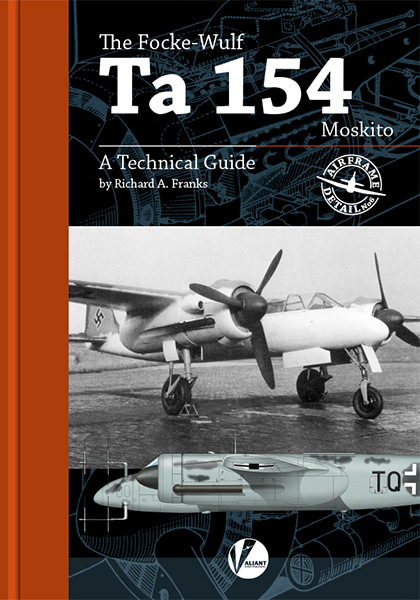 UK-based publisher Valiant Wings Publishing has just released the sixth volume in its Airframe Detail series, covering the Focke-Wulf Ta 154. Entitled The Focke-Wulf Ta 154 Moskito: A Technical Guide, this 66-page volume is authored by series editor Richard Franks, and illustrated by Richard J. Caruana.
Following the usual format for this series, the book consists of only three main sections, plus an introduction and appendices:
Technical Description
Camouflage & Markings
Kit Build
The appendices feature a run down of available kits and accessories, as well as a concise bibliography on the type. Let's take a closer look at each section.
Introduction
While not listed as one of the major sections in the book's index, the Introduction consists of a substantial 16-page history of the type, copiously illustrated with captioned photographs.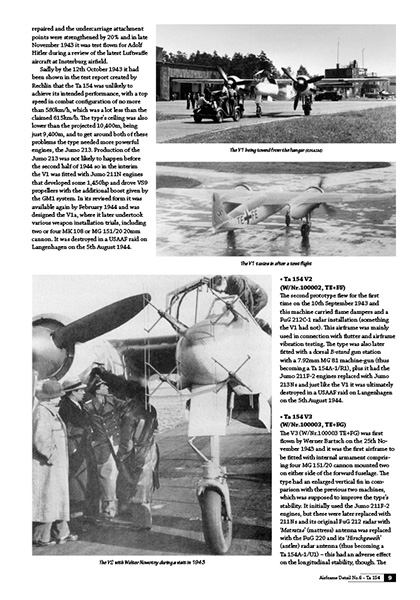 I was interested to note that the Ta 154 owed its existence largely to Erhard Milch's obsession with the de Havilland Mosquito.
Technical Description
This is the longest section of the book, clocking in at 29 pages. The content is a mix of original factory drawings and period photographs. Sadly, there are no preserved examples, so no contemporary photographs in colour were possible. Fourteen distinct areas are covered:
Cockpit Interior
Forward Fuselage & Canopy
Mid and Rear Fuselage
Main Undercarriage
Nose Wheel
Vertical Fin and Rudder
Tailplanes
Wings
Engines, Cowlings & Propellers
Armament
Sighting
Fuel System
Coolant System
Radio & Radar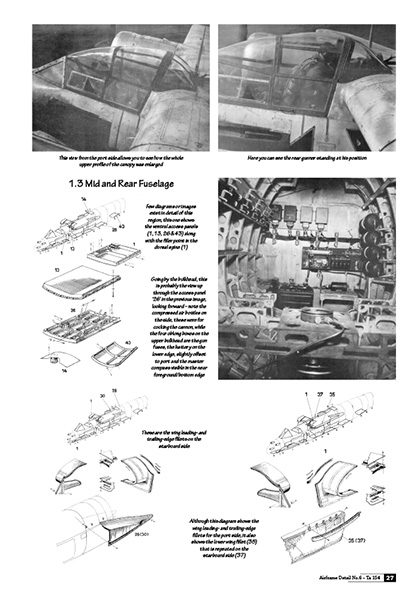 Camouflage & Markings
This section comprises a mere eight pages, reflecting the fact that very few examples of the type were built, and it never entered service. There is, nevertheless, a nice smattering of colour profiles by Richard Caruana, along with a selection of period photographs. Page 55 contains a handy set of markings and stencil placement guides.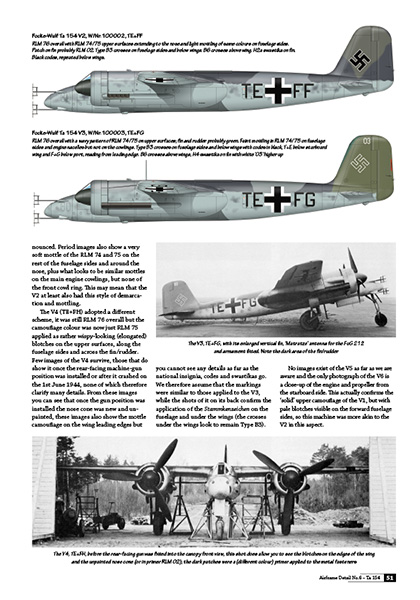 Building a Ta 154
This section contains a single model build, and much to my surprise, it's the high-end resin kit in 1/32 scale from HpH Models. I'd like to think that my constant badgering of Valiant Wings for more representation of our scales in their pages contributed to this choice, but I may well be overestimating my influence!
In any case, Steve Evans delivers an excellent build of a complex kit, and the resulting model is outstanding. Perhaps one day we'll see an injection-moulded kit of the type in 1/32 scale!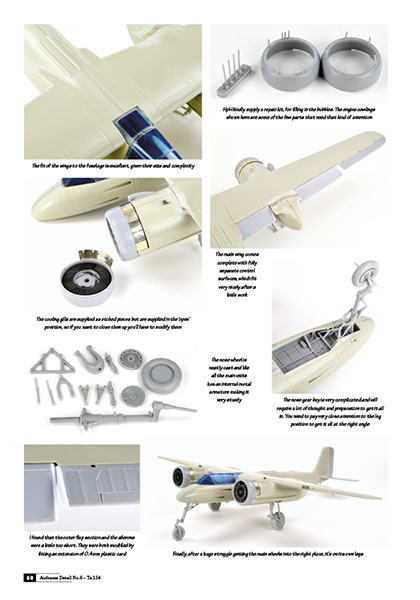 Appendices
The three appendices occupy the last three pages of the book, and cover known kits, accessories, and decals, along with a brief bibliography (which is a handy adjunct for those doing deep research into the type).
Conclusion
This is a very good one-stop technical reference for the ill-fated Ta 154. While the type never saw service, its fascination to Luftwaffe modellers is undeniable. And as a self-proclaimed Technical Guide, this book's detailed coverage of the areas commonly of interest to modellers (cockpit, wheel bays, engine) is as good as it can be for a relatively obscure type, and on that basis alone I can heartily recommend this book.
Thanks to Valiant Wings Publishing for the review sample.
© Kevin Futter 2019
This review was published on Monday, February 25 2019; Last modified on Sunday, March 22 2020