FCM Decals | 32020: VF-114 Aardvarks – Part 1
Reviewed by Rato Marczak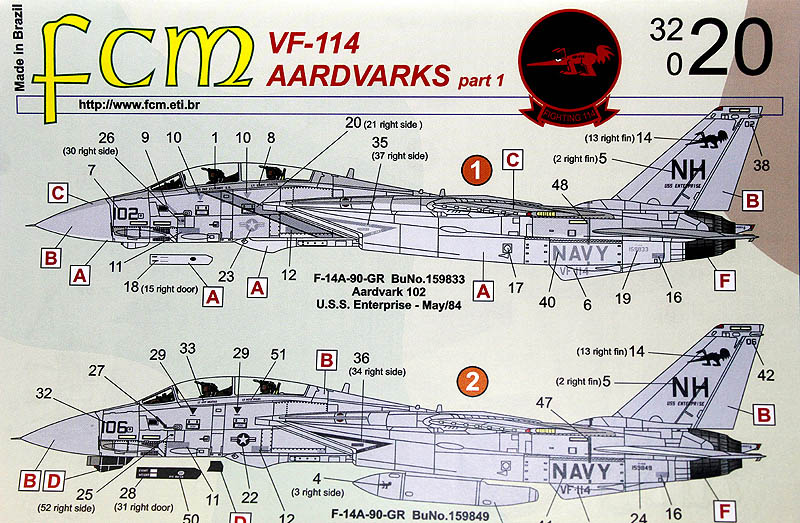 FCM Decals from Brazil brings us another decal sheet in 1/32 scale.
Product 32020 is all about the F-14A Tomcats of VF-114, representing two liveries from the squadron deployments in 1984 and 1986. Fighter Squadron 114 was a fighter squadron of the United States Navy that was active from 1945 through 1993. Based out of Naval Air Station Miramar, California, the squadron flew combat missions during the Korean War and Vietnam War. VF-114 was disestablished on April 1993.
As all FCM decals, the set is very well printed by Microscale from USA, so you can expect a very high quality. The artwork is signed by Felipe Miranda, the man behind FCM decals.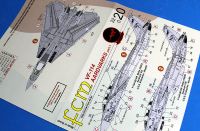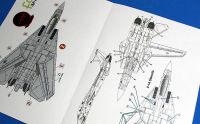 ---
The sheet allows you to decorate two VF-114 Tomcats in low-vis schemes. Both are F-14A block 90. Version 1 is F-14A BuNo.159833 (Aardvark 102). This was the bird of the executive officer of VF-114, Pat Kilkenny, during their deployment to Western Pacific and Indian Ocean from May to December 1984, onboard USS Enterprise (CVA 65/CVW-11). I couldn't check it out, but I believe this was the first deployment of VF-114 in low-vis scheme.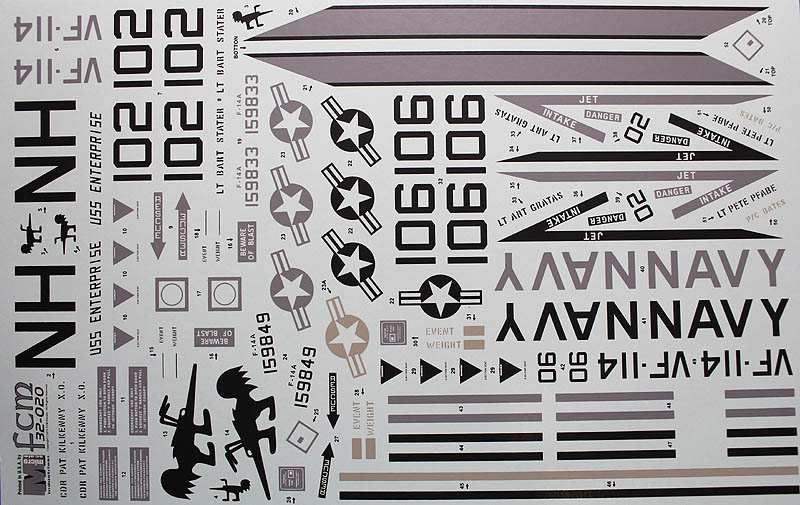 Version 2 is F-14A BuNo.159849 (Aardvark 106), a sister ship of the one depicted in version 1, but two years later. At this time Kilkenny was the CO of the squadron, during their deployment to an around the world cruise, January to August 1986, also onboard USS Enterprise (CVA 65). Version 2 differs little from version 1, including small details in the aircraft.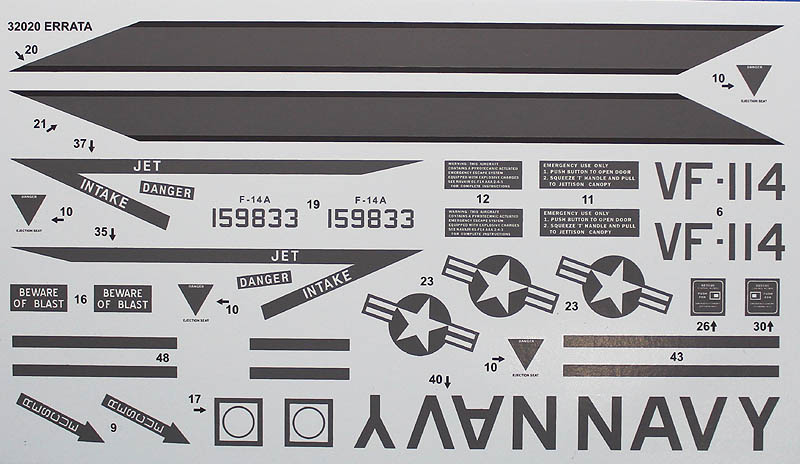 The sheet was in perfect register and saturation. Walkways and warning stripes are all there. Note that many signs changed from dark grey in version 1 to light gray in version 2. FCM has provided an errata sheet correcting an early version with some decals in black – thanks to FCM for thinking about us, modelers! The instructions are easy to read, and there is an entire sheet of stencils to apply (all readable), so take your time. Federal Standard color calls are used. You will notice that the stencil sheet is marked with number 32019. I can only guess that this is a generic stencil produced by FCM.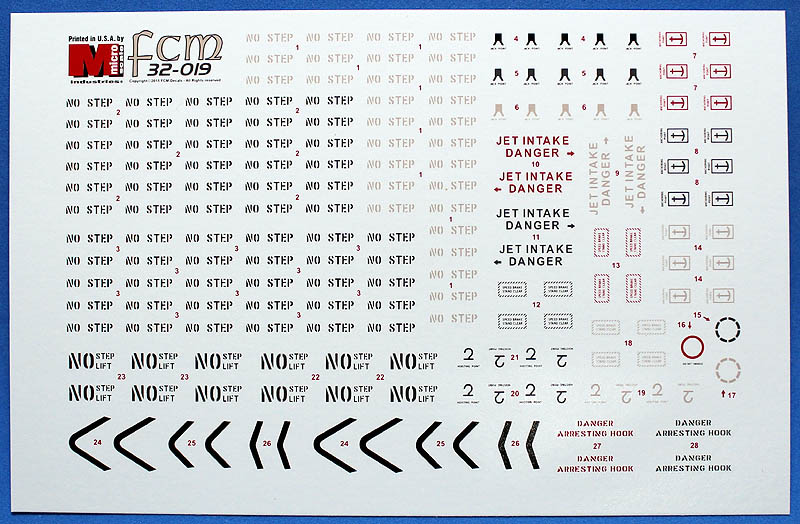 Tomcat is an old favorite of many 1/32 modelers. We are still depending on Tamiya, Revell and Trumpeter offerings. Whatever is your kit, if you don't like colorful Tomcats, this set if for you, and about a historically important USN squadron.
For the records, Hannants carries most decals from FCM catalogue.
Highly recommended.
© Rato Marczak 2019
This review was published on Friday, February 01 2019; Last modified on Friday, February 01 2019