Barracuda Studios | BR32357: 1/32 Scale Fw 190A-1 thru A-5 Mainwheels
Reviewed by Kevin Futter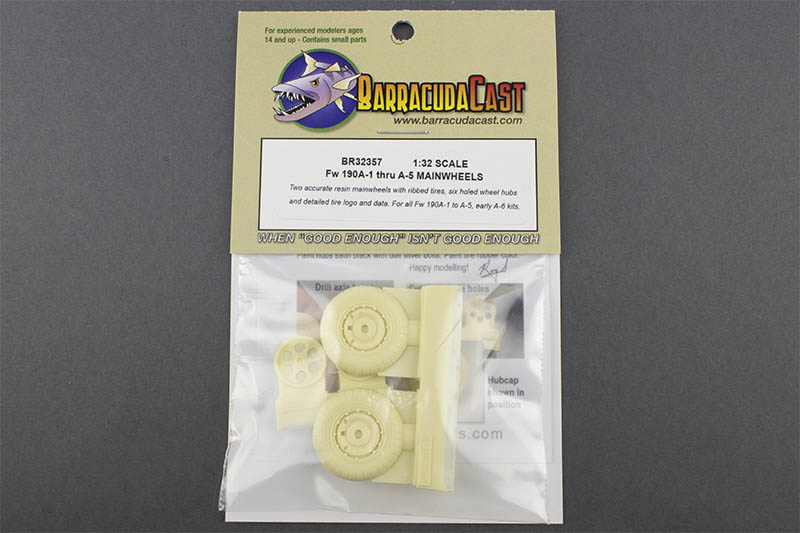 Barracuda Studios has just released three sets of resin replacement wheels for Fw 190s. Here we take a look at BR32357, which features the early-style hub with ribbed tyres. Quoting from the header card:
Contains accurate resin mainwheels with ribbed tires, six holed wheel hubs and detailed tire logo, data. For all later Fw 190A-1 to A-5, early A-6 kits.
Each tyre moulded as a single piece, minus the holed hubs, with both wheels cast on a single pour block.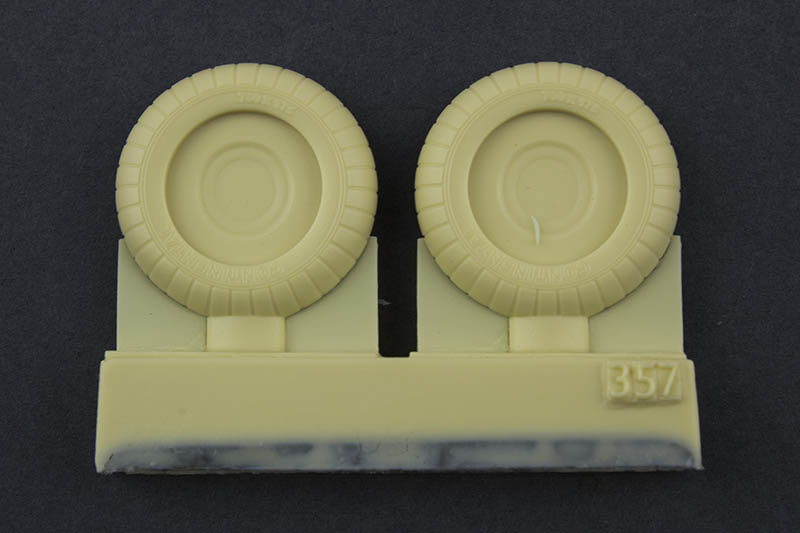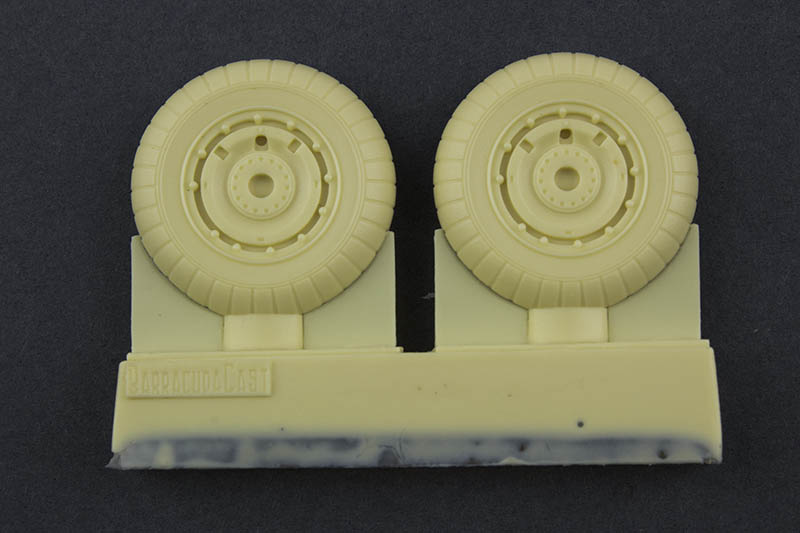 The hubs are moulded separately, and have a thin film of resin cast behind the holes. The small instruction sheet advises you to cut this resin flash away from the holes before fitting the hubs to the wheels.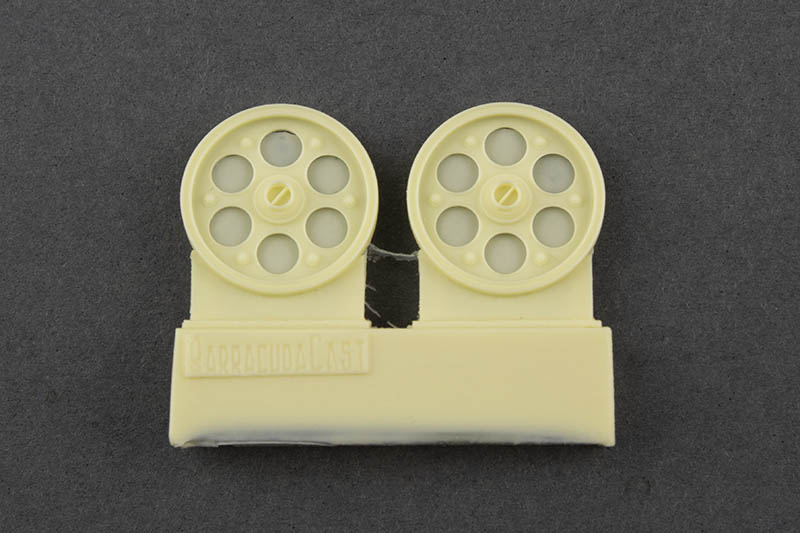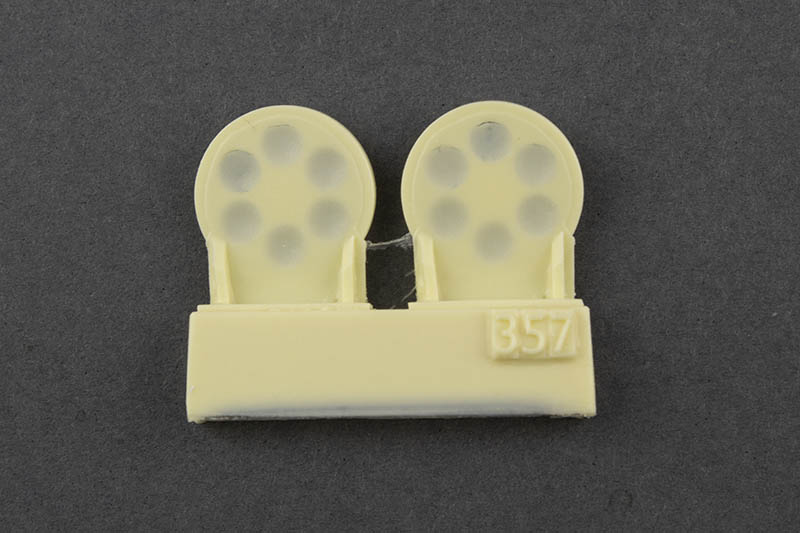 Details is exquisite, and the casting quality if flawless. If you look closely, you can even read the data on the sidewalls.
A small instruction sheet is included, which describes the process of removing the parts, cleaning them up, and then preparing them for use on your model.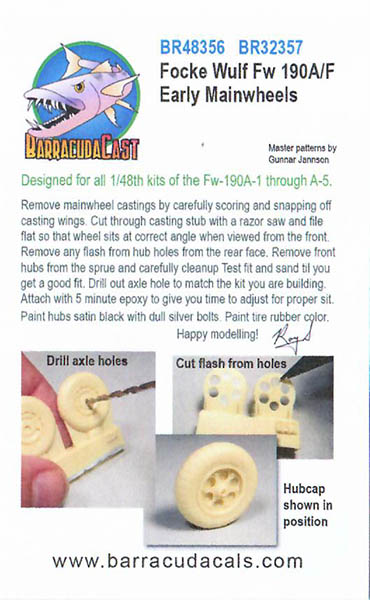 These are as good as resin wheels get in this scale, and not only superior to what you might find in any of the relevant target kits, but they also provide a good alternative for any kit that provides only wheels with late-style hubs—keeping in mind of course that these early hubs are applicable to a narrower range of subjects.
These replacement resin wheels from Barracuda are excellent, and practically recommend themselves!
Thanks to Barracuda Studios for the review sample.
© Kevin Futter 2019
This review was published on Monday, January 14 2019; Last modified on Tuesday, January 15 2019