Lone Star Models | 1/32 F-11C-1/BF2C Conversion Set
Reviewed by Ray Peterson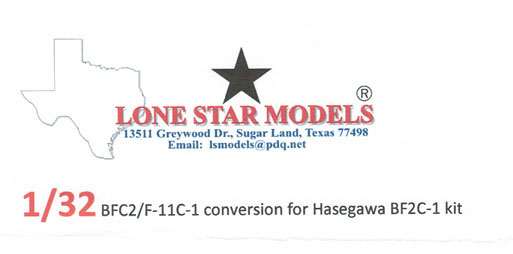 Introduction
The BF2C/F-11C Hawk series of aircraft was really the swan song for Curtiss/Wright as their reluctance to innovate rather than slow, small production improvements meant Boeing and Grumman evolved into the favored manufacturers for the military. The quickening pace of engineering advances left the Hawk behind and it became one of the most short-lived aircraft in service of the period, though several versions were exported to smaller air forces such as China, Thailand, and Argentina.
It has been over forty years since Hasegawa first released their series of between-the-wars biplane kits. They were well done and were well received in their day. Unfortunately, they are now long in the tooth and could use some help detail-wise. Because they pre-dated the explosion of aftermarket companies, virtually no improvement sets were ever released, and because of their age and probably slow sales, most aftermarket companies have avoided them.
Lucky for us modelers, Lone Star Models has taken a fresh look at some of these older models. They have released some detail sets, wheels, and this set – the conversion for the BF2C-1 to create the earlier fixed gear version.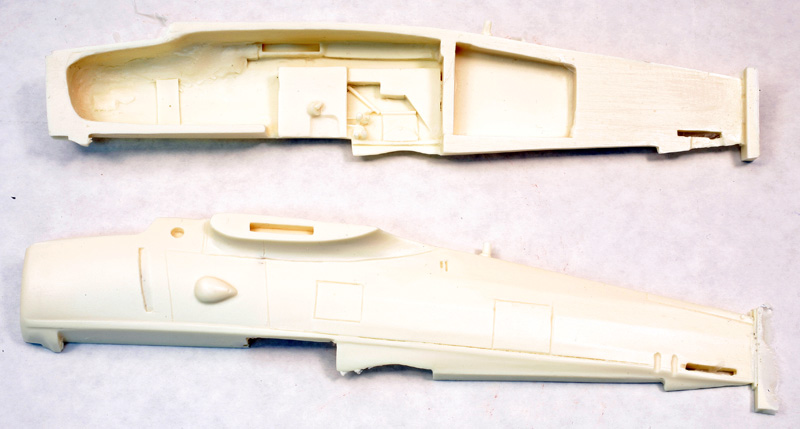 Contents
Lone Star Models' conversion set consists of eighteen resin parts and three white metal parts. It also includes a small sheet of decals and three sheets of instructions, as well as a page of some walk-around photos of a museum aircraft (I did not include the walk-around page in this review as the photos were attributed to someone else and I didn't want to violate any copyright laws).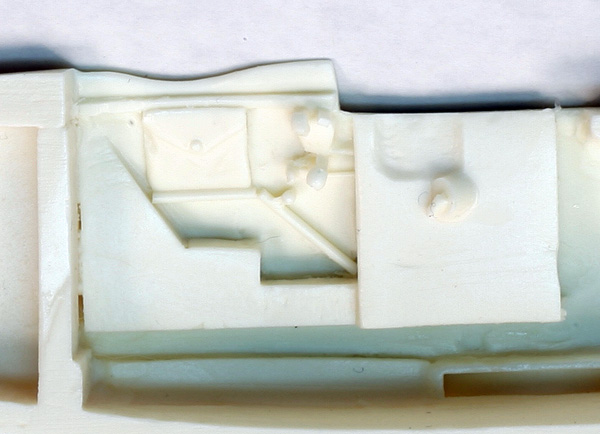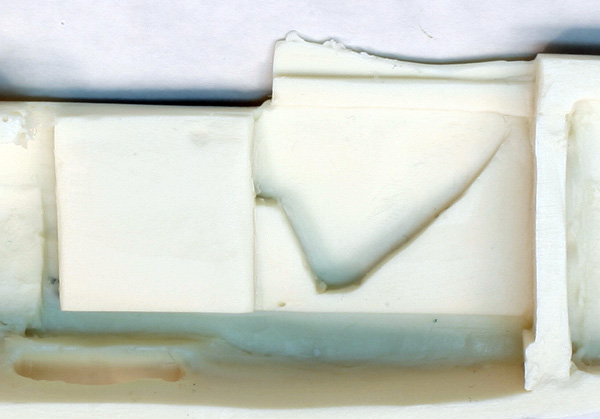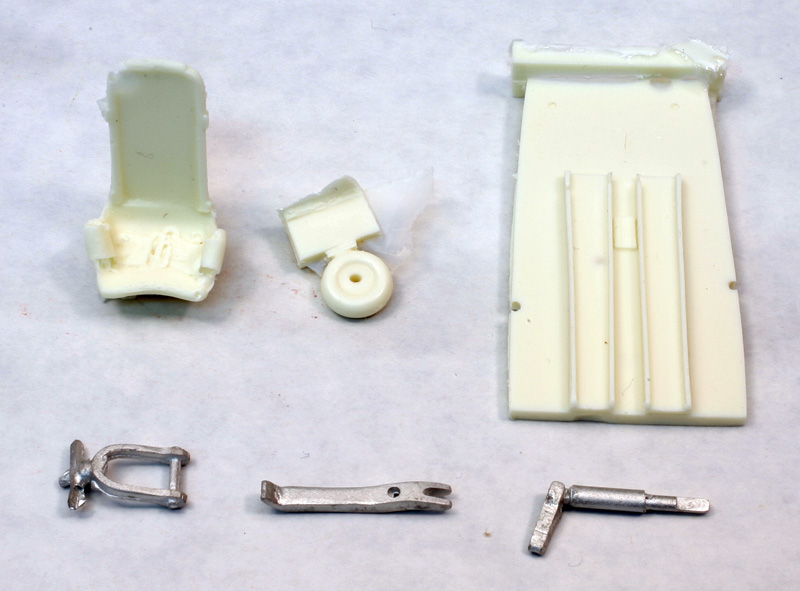 The new fuselage halves are the two largest parts of the set. They replace the kit halves and make the aircraft much sleeker without the lower bulge (required for the retractable landing gear). Cockpit sidewall detail is cast into these halves. Though better than the kit's, the detail in the cockpit still looks sparse to my eye, though it is hard to find good photos of the cockpit. The set also provides a new cockpit floor and seat with seatbelts cast in. Some of the kit's cockpit detail is also supposed to be used.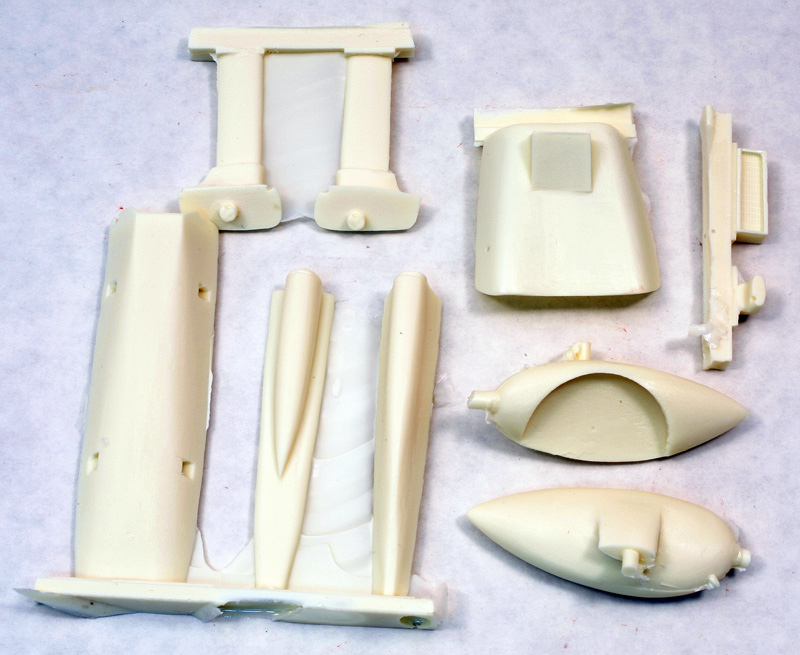 Other major parts include new lower wings which are one-piece solid cast, and new engine upper deck and two different (Navy and Army) cockpit fuselage fairings. Engine and cowling are used from the kit. The last of the larger parts include the new fixed landing gear which look pretty good although I am a little surprised the builder is supposed to use the kit wheels which are pretty weak in detail. The conversion does include white metal parts for the tail wheel structure and a new resin tail wheel.
The resin parts look pretty good, although I would classify the casting technique as "old school". There are some air bubbles to fill, some flash and offset joints, and pour blocks to take care of. That said, they parts are very usable with some good all fashioned modeling skills. Remember to wear a mask or wet sand to reduce inhaling resin dust!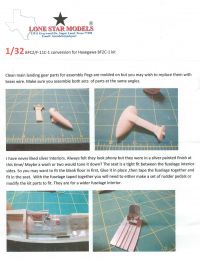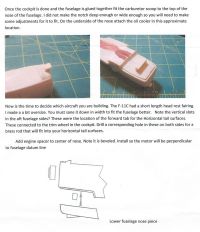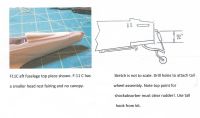 ---
The instructions are adequate with color pictures helping with assembly of the model. My one gripe is I wish there was a little more information on the cockpit what with the lack of much references out there.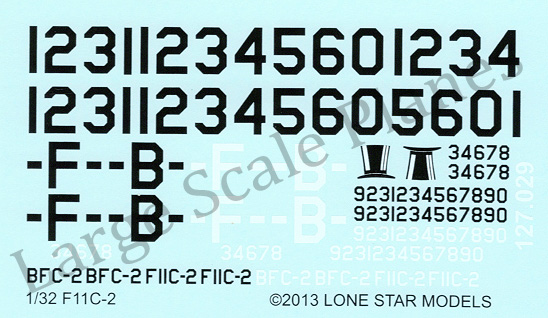 The decals look nice with some generic numbers and the Tophatters logo, but there are no profiles so you are on your own to determining proper colors or markings for a specific aircraft.
Conclusion
In summary, I am happy Lone Star Models decided to provide some options for the old Hasegawa kit. Recommended.
Lone Star Models also offer a separate cockpit for those that want to upgrade the Hasegawa kit itself, as well as some other resin for other Hasegawa and Williams Brothers between the wars aircraft. Visit them at http://www.lonestarmodels.com/.
Review set courtesy of my aching wallet.
© Ray Peterson 2018
This review was published on Saturday, January 06 2018; Last modified on Tuesday, January 09 2018