Aviattic | ATTRES 004 1/32 Fokker Dr.I Cowling
Reviewed by Mike Swinburne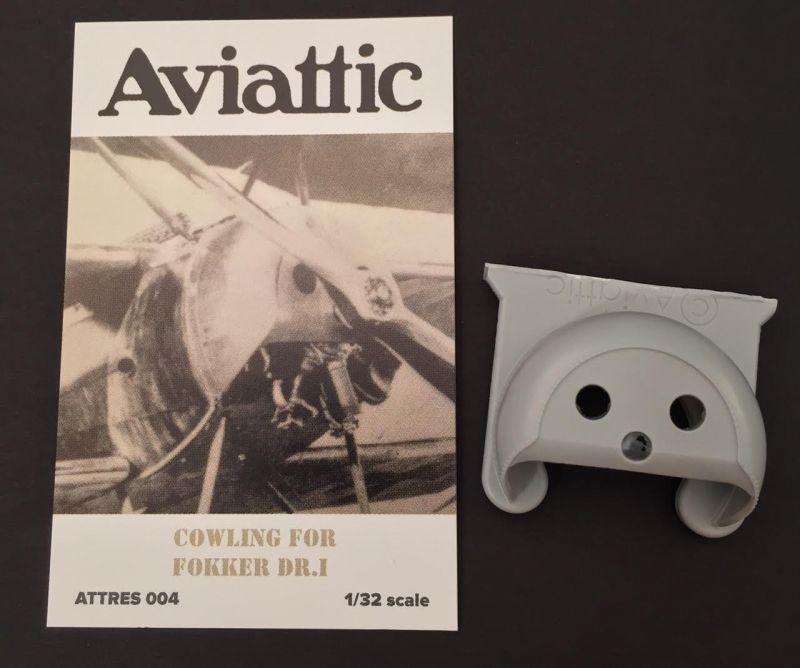 Aviattic has been busy lately with items designed for 1/32 Fokker Dr.1 (and F.1) triplanes. The first of these releases are a set of "streaky camo" decals, and this item, a resin replacement engine cowling for the Roden / Encore kit. As the Roden Fokker D.VI kit shares many of the same sprues as the Dr.1 kit, it's safe to assume that this cowling will also work nicely on the rotary-engined biplane as well. The part has been mastered by Gerry Mos, and cast by Ron Kootje.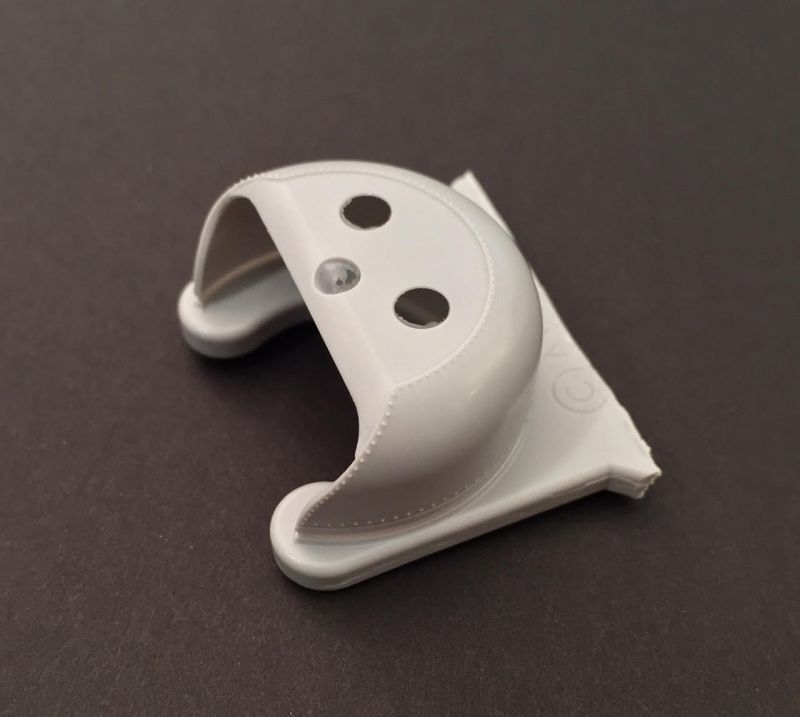 Borrowing a photo from Kevin Williams' review of the Roden Dr.1 kit, the original kit cowl appears devoid of surface detail and has a relatively thick front that is obvious in the cooling holes.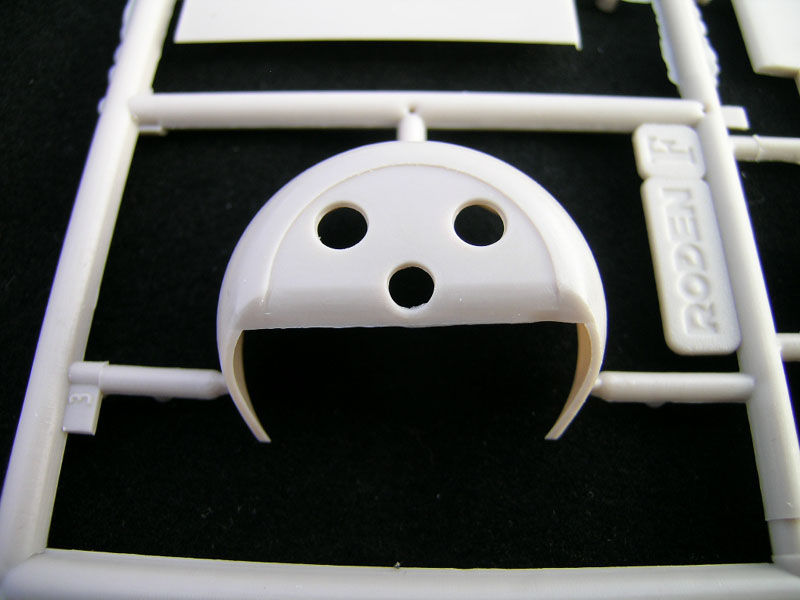 The Aviattic replacement cowl comes as a single resin piece, packaged in a small zip-lock bag with a business card-sized graphic confirming the item's identity. It features rivet detail on all external surfaces where appropriate, what appears to be a metal strap with fasteners at the back of the cowl, and a very thin front surface. The thin front gives the best possible scale appearance and maximum see-through to the detail on the engine. I suspect that the thickness of the cowling sides may also be reduced from that of the Roden piece, but I don't have the kit on hand to confirm at the time of writing.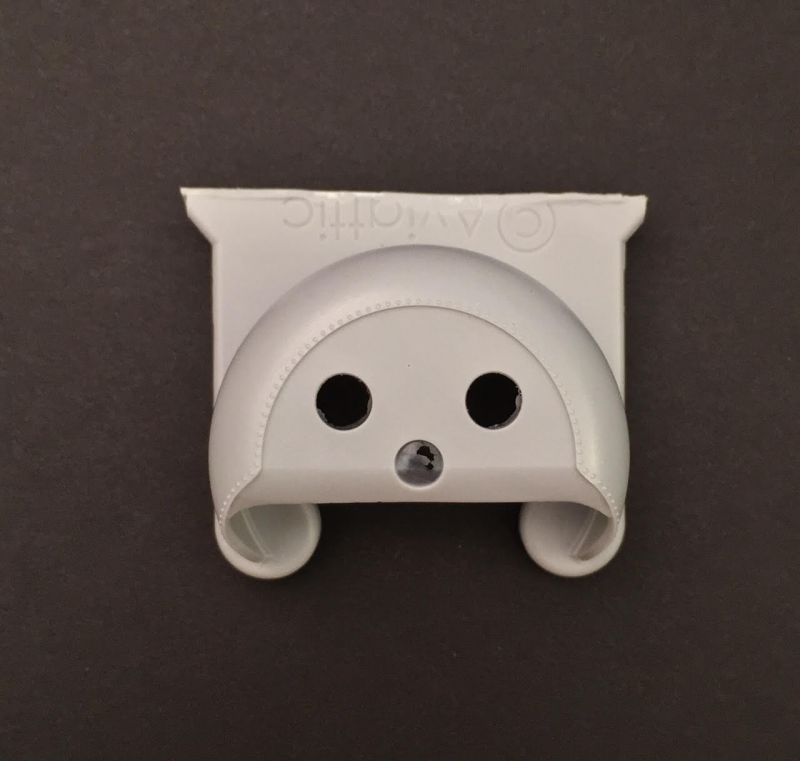 All detail on the part is very crisp and looks great. There is no evidence of any casting flaws or air bubbles in my sample, which is something I have come to expect from Aviattic's resin offerings. The cowl will for the most part be a drop-in fit, but Aviattic notes that a "small amount of sanding of the kits "chin" to meet the lower edge" will be needed.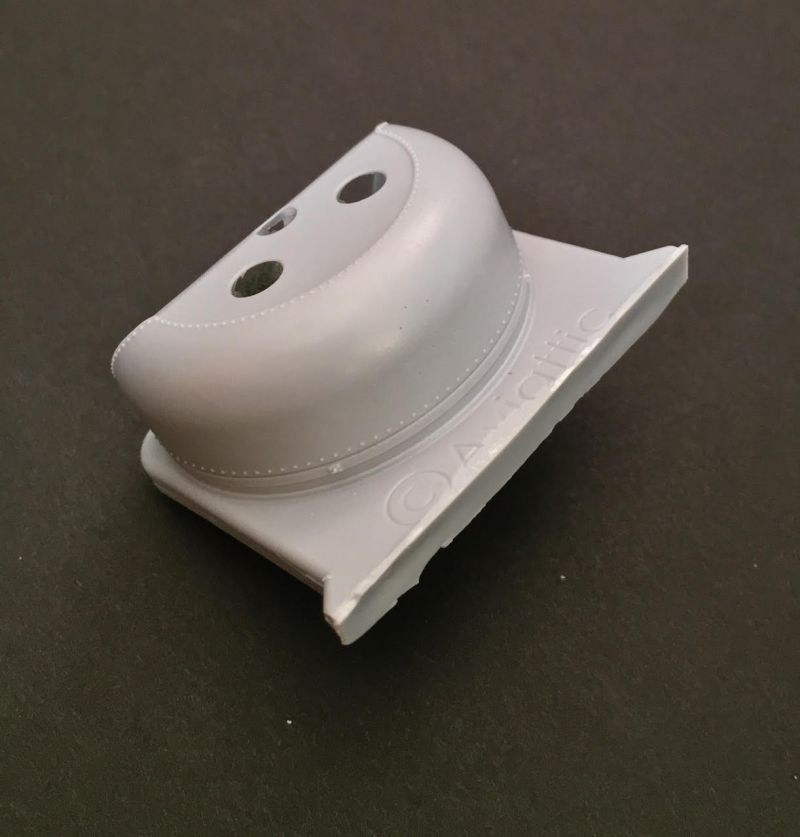 For those wanting to add even more detail to their Dr.1 kits, additional items on the way from Aviattic include a set of photo-etch for the firewall, fasteners, and under belly panel. While this cowling may also work on the Avis / MikroMir Fokker E.V / D/VIII kit, Aviattic has announced a separate cowl for this kit coming soon. If you're building a Roden Fokker, go ahead pick up one of these beauties, you won't be disappointed - it's available for 12 GBP from Aviattic. Review copy courtesy of my wallet.
© Mike Swinburne 2017
This product is available from the following LSP sponsors
This review was published on Saturday, July 29 2017; Last modified on Wednesday, August 02 2017