Jerry Rutman | 1/32nd Scale Ju 87 Props
Reviewed by Alan Troi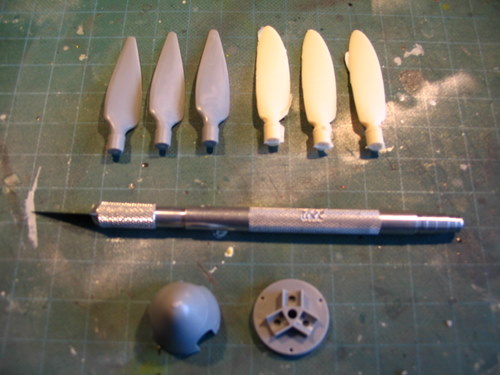 J Rutman Products offers these replacement propeller blades for the Hasegawa 1/32 Ju 87 D/G Stuka. The replacement prop blades more accurately depict the wooden broad blade VS111 props as seen in the late model Ju -87 Stukas, and they are similar to the prop blades found on the 1/32 scale Hasegawa Fw 190D-9 kit. The kit (Ju 87 D/G) supplied prop blades have a rather 'slim' profile as compared to the resin replacement blades. Jerry Rutman has provided the modeller with the opportunity to replace the kit prop bladesand accurately depict a late model Ju-87 D/G Stuka.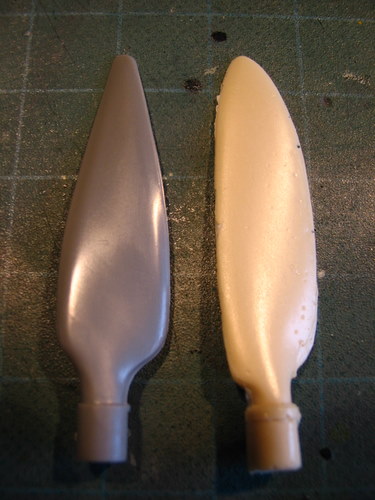 The props are cast in the traditional light 'cream' coloured resin. A few small air bubbles are present as well as a little flash from the casting process.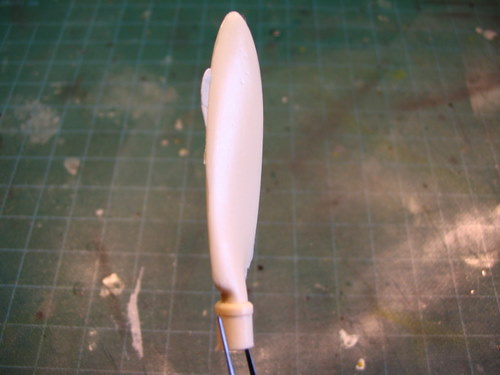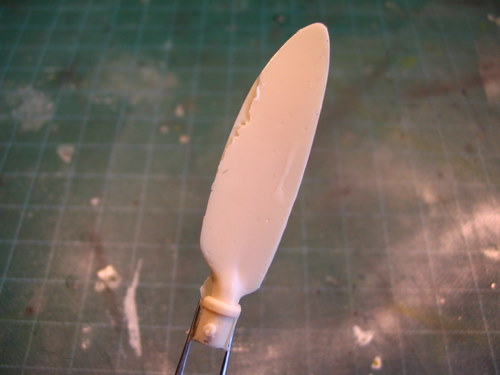 The flash is easily removed and after a light coating of Mr. Surfacer, the air bubbles will not affect the final finish. Remember that these wide chord broad blades were made from wood, so a base coating of a wood or light brown color would be recommended should the modeller wish to depict any wear or chipping of the blades.
I highly recommend this product to those who wish to depict an accurate late war D or G model Ju-87 Stuka!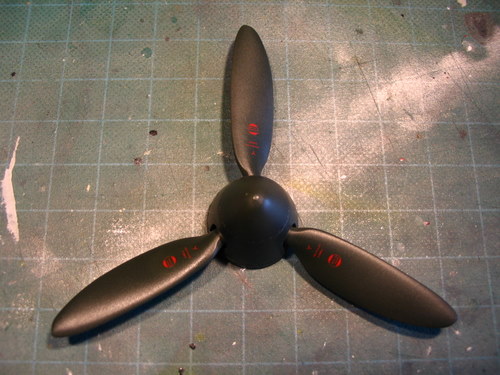 These prop blades and other fine products can be purchased through Jerry Rutman's website.
© Alan Troi 2007
This review was published on Saturday, July 02 2011; Last modified on Saturday, June 03 2017