Valiant Wings Publishing | Airframe Detail 1: The Blohm & Voss Bv 141
Reviewed by Kevin Futter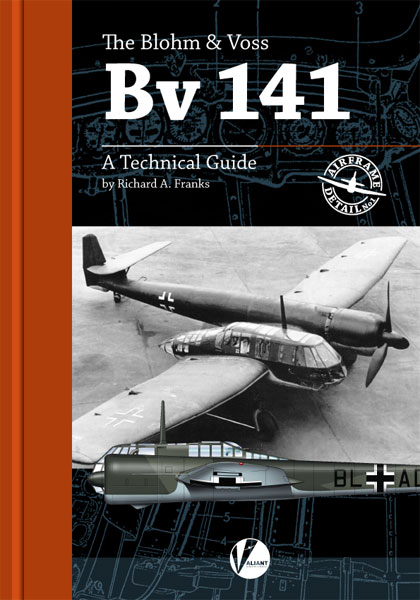 UK-based publisher Valiant Wings Publishing debuts its new Airframe Detail series with this title on the esoteric Bv 141. Entitled The Blohm & Voss Bv 141: A Technical Guide, this slim, 66-page volume is authored by Richard Franks, and illustrated by Richard J. Caruana.
The book is divided up into three main sections, plus an introduction and appendices:
Technical Description
Camouflage & Markings
Building a Bv 141
The appendices feature a run down of available kits and accessories, as well as a concise bibliography on the type. Let's take a closer look at each section.
Introduction
While not listed as one of the major sections in the book's index, the Introduction consists of a 10-page history of the type, copiously illustrated with as many photos as the publishers could find. Having been aware of the Bv 141 since childhood, mainly thanks to the venerable Airfix kit, I confess to knowing very little about it. I suspect many modellers may be in the same boat, and this brief history is therefore quite illuminating to those of us with scant knowledge of the type. It's fascinating to see how different the first prototype was to what we may be generally familiar with as the Bv 141, looking far more French than German in origin.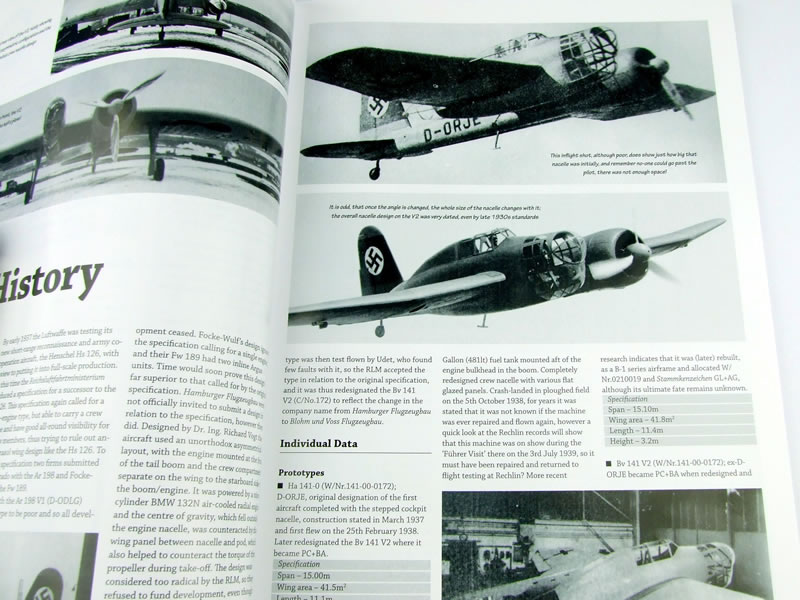 Technical Description
This is the longest section of the book, clocking in at 38 pages. Much use is made of original manufacturer's technical manuals, in particular Blohm & Voss's BV 141 B-1 Bedienungsvorchrift-Fl from 1942. The original German labelling on the diagrams has been supplemented with English translations, which is one area where this title provides some value-add over simply owning the manual yourself. Photographs are included to complement the drawings, and these are extensively captioned.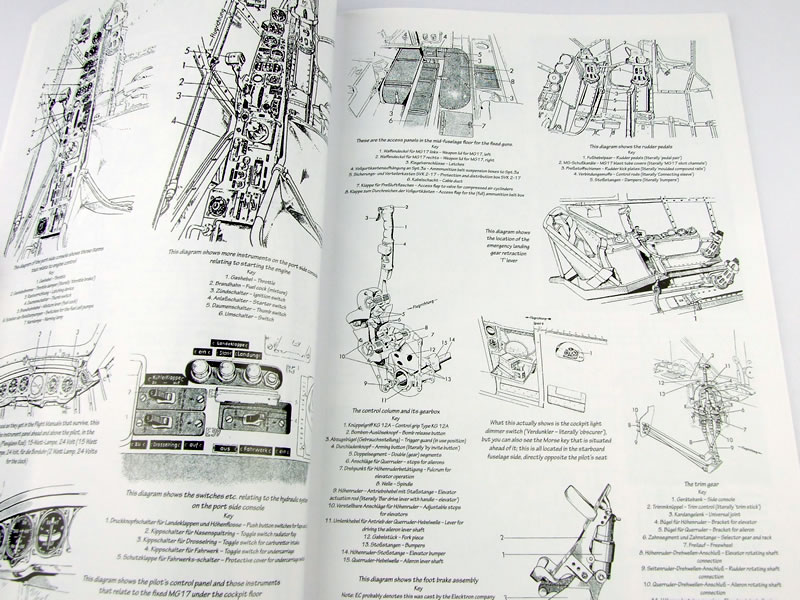 Camouflage & Markings
This section comprises 11 pages, starting off with a discussion of the different types of camouflage patterns and colours employed on the Bv 141. This is followed by a two-page section illustrating the differences between the A series and the B series, and two pages of colour profiles. With only 20 airframes known to have been built, there isn't an extensively varied set of schemes on offer, but all your options are covered here.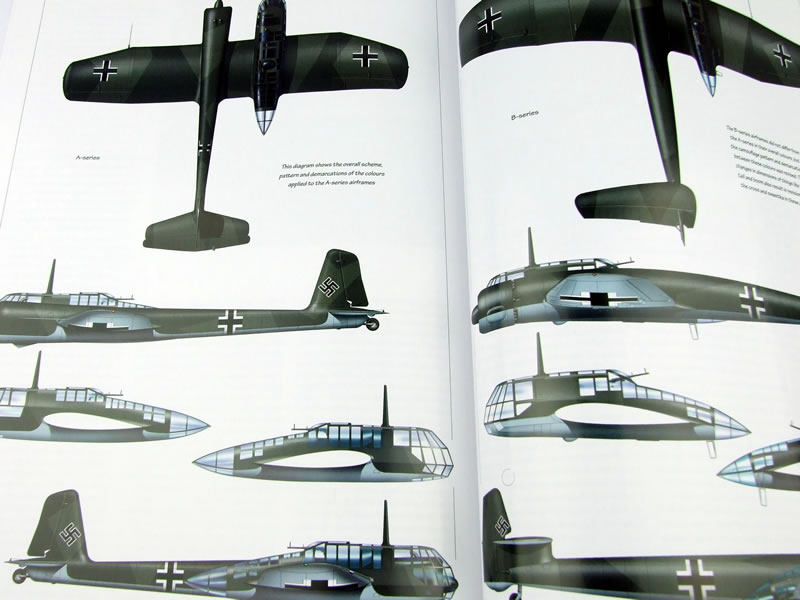 Building a Bv 141
This small section (four pages in all) features a build of the new HobbyBoss 1/48 Bv 141B kit by Steve Evans. While the stylised paint job isn't strictly to my tastes, and the text could have used a little more editorial oversight, Steve builds a fine model and the HobbyBoss kit looks like a beauty.
Appendices
The two appendices occupy a single page at the back of the book. The first gives a run down of Bv 141 kits (more than you'd think!), as well as decals and aftermarket accessories. I found this section fascinating for dispelling my belief that there has only ever been the Airfix kit available. Predictably, no kits in 1/32 scale are mentioned, mainly because, as far as I'm aware, none have ever been released. It's hard to imagine any manufacturer bringing an injection-moulded Bv 141 to market in 1/32 scale, but I'm surprised there hasn't been at least a vacuform kit released at some point.
The second appendix gives an understandably brief list of known references for the Bv 141, with this title representing just the second publication dedicated to the type. Perhaps that's another reason we haven't seen one in 1/32 scale so far.
Conclusion
This is as good a reference as you can expect to see on such an esoteric type. Sure, it lacks an extensive look at the type's operational history, but as a self-proclaimed Technical Guide, this is not really the book's intent. And, the Bv 141 was never accepted or used operationally by the Luftwaffe in any case. If you're looking to scratch-build a Bv 141 in 1/32 scale though, or simply interested in this unusual aircraft, then I can heartily recommend this book.
Thanks to Valiant Wings Publishing for the review sample.
© Kevin Futter 2014
This review was published on Saturday, November 29 2014; Last modified on Monday, July 19 2021