Eagle Editions | EP#49-32 Fw 190A Corrected Gun Cowl
Reviewed by Mark Proulx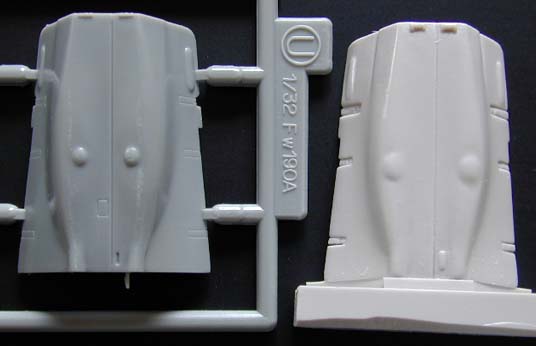 Eagle Editions has released a number of new resin items for the Fw 190A. Among them is a corrected gun cowl. In this review I will have a closer look at the cowl and compare it to the Hasegawa part.
A single resin cowling is supplied in a plastic container. A small set of instructions is included. The only task for the modeler to perform is to remove the casting block. After that, it is a simple matter to clean up the surface of the cowl and insert into position on your kit.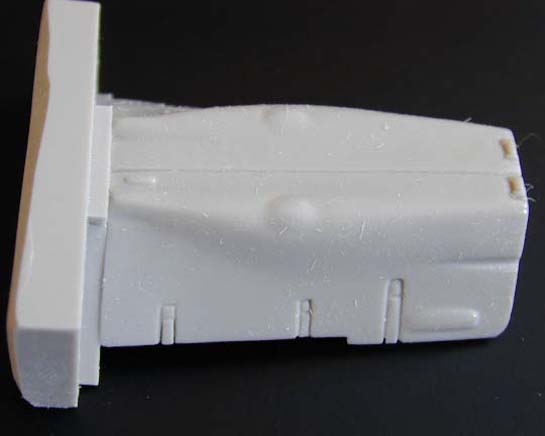 The EagleParts cowl has upper gun bulges that are less pronounced than those supplied by Hasegawa. In addition, two small blisters visible on the bulges are larger and spaced further apart on the new resin item. Latch detail is also greatly enhanced with the EagleParts item. All this should be apparent from the attached image. The problem with the Hasegawa gun cowl is that they continue to provide bulges that are slightly enlarged and bulbous. This leaves a trough between the bulges that is too pronounced. I have not tried to attach the cowl for this review, but it does appear to be a direct replacement for the kit item.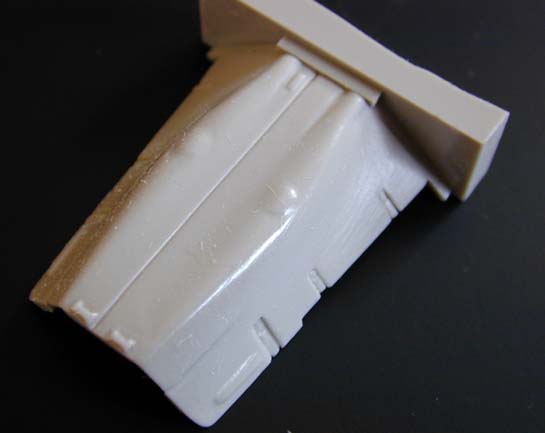 The new gun cowl from Eagle Editions should greatly enhance the look of your completed model. While the changes are subtle, it should be a marked improvement in the overall appearance. This modification is very simple to perform and I recommend it to anyone wishing to enhance his or her Fw 190A.
Review sample compliments of Eagle Editions.
© Mark Proulx 2004
This product is available from the following LSP sponsors

This review was published on Saturday, July 02 2011; Last modified on Tuesday, May 30 2017