Zoukei-Mura | Sd.Kfz.2 Kettenkrad Power Supply Car
Reviewed by Mike Swinburne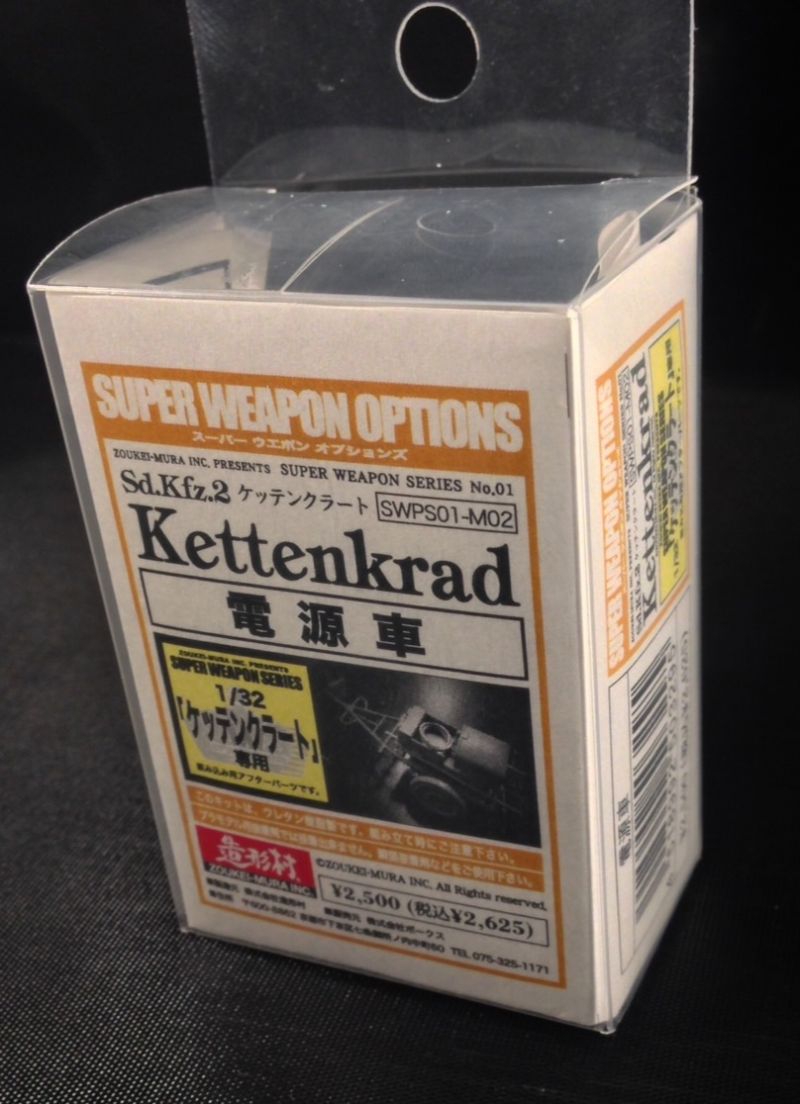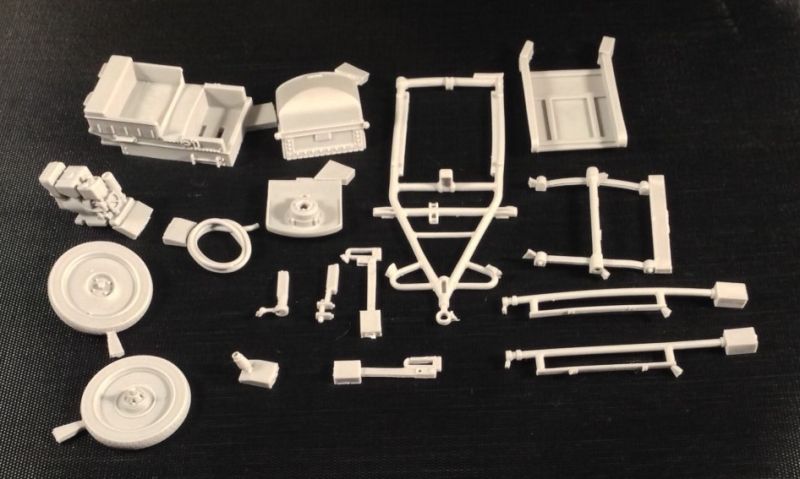 Designed to accompany their Kettenkrad kit with any 1/32 scale Luftwaffe airfield scene, Zoukei-Mura have released a resin power supply trailer kit. This is quite a simple model kit with only 17 pieces and the detail is very crisp on all parts. The castings remind me of resin sets from Wolf Pack in terms of the feel, and flexible durability of the grey resin, and also the simple angled pour stubs that are very easy to remove with little sanding needed.
One of the side rails (?) is a bit warped but the type of resin used should make it very easy to straighten this out with hot water in only a few minutes. There is a beautifully-detailed one-piece generator included in the kit which sits inside the "cabin". Unfortunately, it is completely invisible unless you make what appears to be a fairly simple modification to pose this compartment open. On the plus side, if you do not modify the resin parts, you now have a detailed generator for another area of your diorama!
Even if you don't want to include a Kettenkrad in your diorama, a simple resin accessory such as this power supply trailer is absolutely something to be considered to add greater realism to the scene you want to depict. With the simplicity of the parts breakdown, quality of the castings, and low number of parts, even modellers with little to no experience with resin kits should be able to complete this in 1-2 hours. Let's hope Zoukei-Mura continue to offer items such as this and expand the series to non-German subjects!
---
© Mike Swinburne 2014
This review was published on Thursday, March 27 2014; Last modified on Tuesday, April 01 2014