Zoukei-Mura | Diorama Base - Marsden Matting Temporary Runway
Reviewed by Mike Swinburne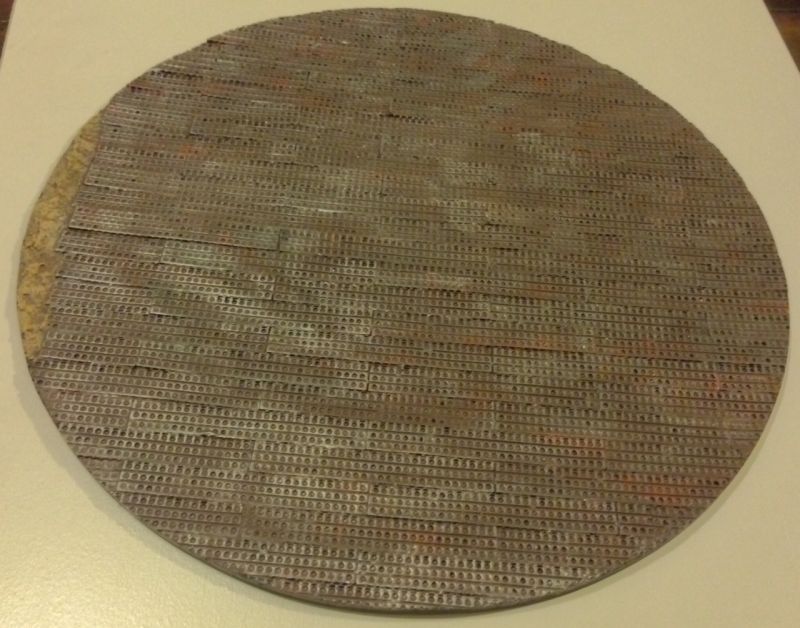 The third release in Zoukei-Mura's series of prefinished diorama bases is one that many modelers will be delighted to see - a beautiful Pierced Steel Planking (PSP) temporary airbase material known as Marsden Matting. Like other bases in the series, you get a circular resin base that is approximately 12" / 30cm in diameter and is ready to display right out of the packaging. I did have a complaint in some of the earlier releases of the resin bases being slightly warped. I am delighted to report that this is no longer the case.
Like the aircraft carrier deck base, this one will only work for subjects in 1/32 scale. Looking closely at the detail, the steel planks represented do not all sit flush, and combined with careful weathering painted on, looks extremely convincing under your WWII or Korean War aircraft of choice. The base is certainly large enough to display your P-47s, P-51s, and some aircraft a bit larger. You can fit the wheels of a Hobby Boss P-61 on the base, if you don't mind most of the model hanging over the sides. True Details' new rectangular base may be a more appropriate way to display larger aircraft if you don't mind painting and weathering your display base.
I'm going to come right out and say it - if you want a great looking base for displaying allied aircraft serving in the pacific theater, Zoukei-Mura's Marsden Matting diorama base is a must-buy, and for under $25US, a bargain that few will be able to pass on. The bases are available through some of ZM's distributors such as Volks and Spruebrothers, but they do not appear to be available through others such as Lucky Model.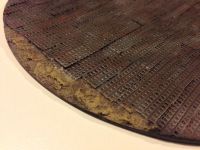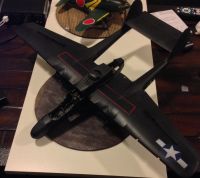 ---
© Mike Swinburne 2014
This review was published on Wednesday, March 19 2014; Last modified on Friday, March 21 2014