Zoukei-Mura | Diorama Base - Aircraft Carrier Wooden Deck
Reviewed by Mike Swinburne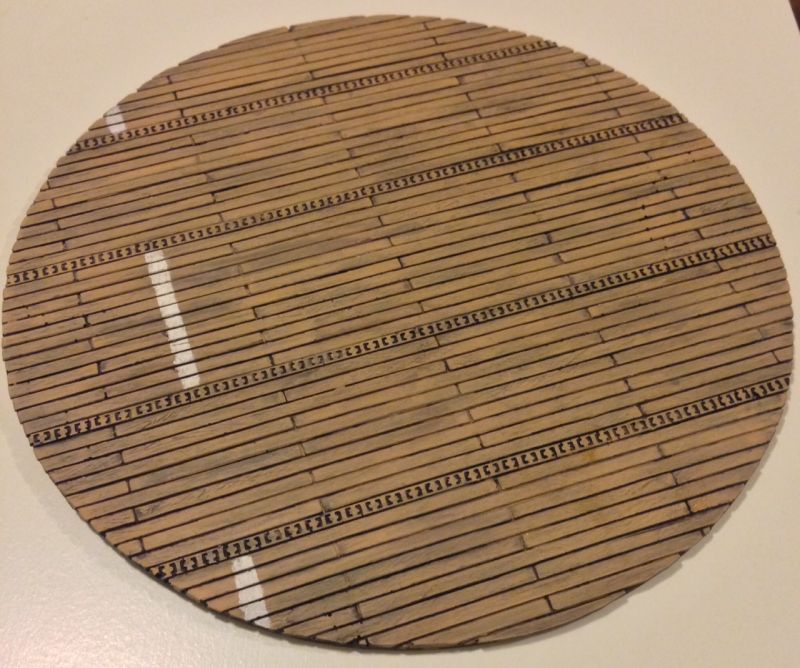 Zoukei-Mura's second release in the Diorama Base series is one representing the wooden deck of an aircraft carrier. Like other bases in the series, the product is a prefinished circular resin base with a diameter of about 12" / 30cm and appears to scale beautifully to 1/32 scale aircraft. The bases are available through some of ZM's distributors such as Volks and Spruebrothers, but they do not appear to be available through others such as Lucky Model.
The finished product includes molded-in wood planks and tie-down strips and appears to have been painted by hand. I'm no expert on the subject of WWII aircraft carriers but I believe this represents a US carrier deck. My base does have some brown paint bleeding over onto the sides which should be cleaned up with black paint for a neater presentation. One small complaint is that the base was warped when I received it, a convex warp where the center of the base is slightly off the ground but the outer circumference fully touches the tabletop. This is not noticeable to the naked eye but you do notice it if you push on the center of the base.
To my eye, the look of the base is very nice, but is also the least realistic of the bases already available in the series. The painting does not appear as clean or as realistic as the Marsden Matting diorama base and the wood grain is essentially 1:1 scale. With this said, I still find the carrier base to be a very nice way to display carrier aircraft. With a plane sitting on top, one's eyes are drawn to the subject displayed and not the base, and the base becomes a very nice product which will supplement the realism of that Tamiya Corsair kit you've not yet finished - you may note in one photo that I too do not have a completed Tamiya Corsair!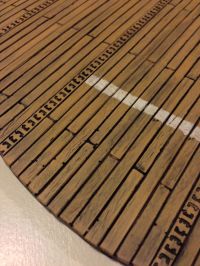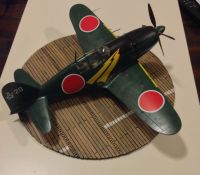 ---
© Mike Swinburne 2014
This review was published on Wednesday, March 19 2014; Last modified on Friday, March 21 2014