Berna Decals | Grumman Avenger (in Aeronavale Service)
Reviewed by Iain Ogilvie
Berna Decals sheet for 1:32 Avengers in French Aeronavale service.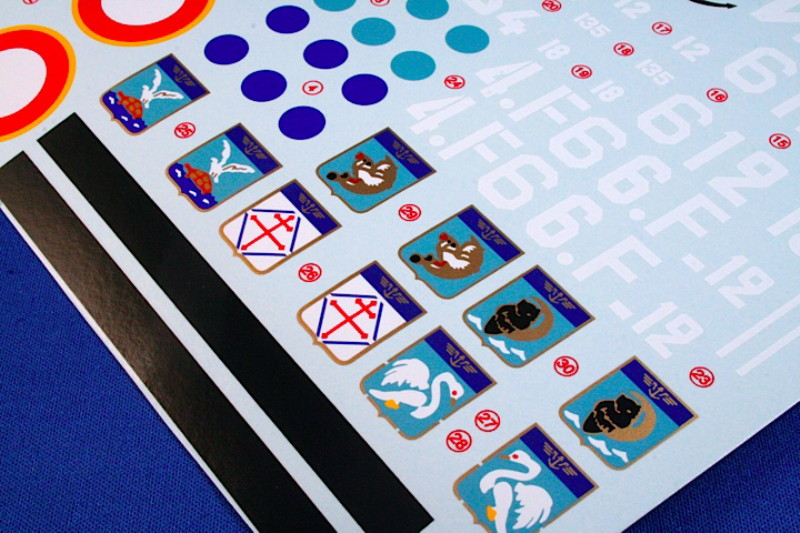 ---
Having acquired the Braz TBM-3W conversion at Telford the search was on for decals - answered very quickly by a visit to Hannants website and finding this sheet from Berna.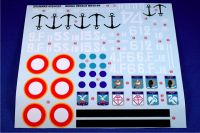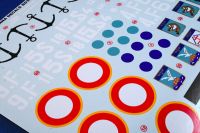 ---
I've never used their decals before - but I have to say I'm pretty impressed with them on the sheet - how they'll fair in practice we'll see when I get cracking with the build!
The sheet provides national markings, codes and squadron crests for a variety of Avenger types so if you don't fancy cutting up your Trumpeter Avenger there's still something for you!
Registration is spot on, the decals are very thin and colours look good. Separate roundel centres are provided in two shades of blue - but no rudder stripes are included - so you'll have some fun matching the colours.
The bi-lingual (French - English) instructions are OK - if a little basic.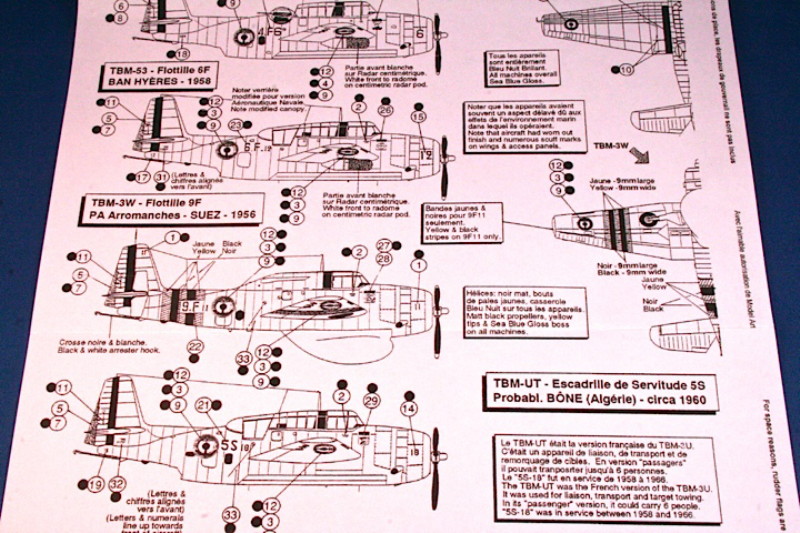 ---
A real highlight is the squadron crests with their gold detail - should look superb on a Gloss Sea Blue background.
Iain
© Iain Ogilvie 2013
This review was published on Saturday, December 28 2013; Last modified on Monday, April 04 2016