Reference Details for Junkers Ju 87 Stuka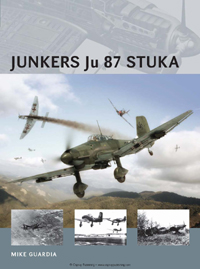 Title
Junkers Ju 87 Stuka
Authors
Guardia
Publisher
Osprey
Year
2014
Types Covered
Ju 87
Cockpit Details
Wheel Well Details
Other Details
Cutaway Drawings
Multiview Drawings
Generic Camouflage Patterns
Generic Markings Patterns
Specific Markings Profiles
Notes
Not a walk around type publication, but rather an overview of the type, including nice period photos (mostly B&W), as well as several very nice color profile illustrations and 3D cutaways. Highly recommended.

Number 15 in the Air Vanguard series.