Breaking News from Valiant Wings Publishing Regarding Airframe & Miniature No. 6
Information supplied by Mark Peacock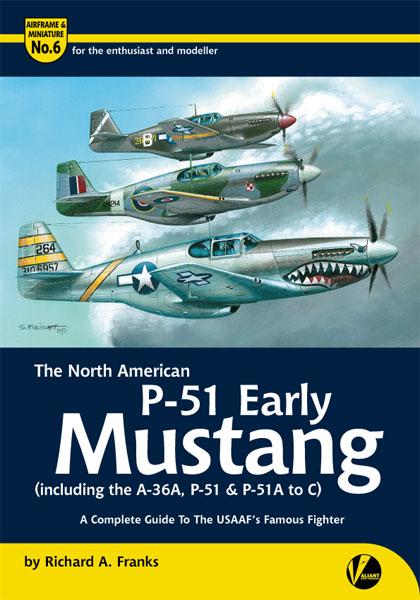 We have some breaking news for you.
Owing to an unprecedented amount of material we have decided to increase the size of our next Airframe & Miniature book, The North American P-51 Early Mustang (including the A-36A, P-51 and P-51A to C)-A Complete Guide To The USAAF's Famous Fighter by Richard A. Franks. The finished book will be a thumping 192 pages thick plus covers, with one set of 1/48 scale plans. To mitigate increased production costs we have had to reset the retail price but have kept it down to a very reasonable £18.95 per copy.
However all existing and future pre-orders for Airframe & Miniature No. 6 will be honoured at the £17.95 price up to our projected publication date of November 1st.
You will still get £2.00 off shipping costs. And you will also get the chance to win one of ten superb Italeri or Tamiya 1/48 scale Mustang kits. So there is no reason to delay. Order now and save money.
Our aim is to have the book ready in time for Scale ModelWorld in Telford.
This article created on Thursday, October 10 2013; Last modified on Thursday, October 10 2013