Barracuda Studios Announces 3 New Sets for the A-4 Skyhawk in 1/32
Information supplied by Roy Sutherland
Barracuda Studios is proud to announce 3 new sets for the much loved A-4 Skyhawk in 1/32 scale, including an extensive, yet easy to install, conversion set to produce the A-4K Kahu Skyhawk as flown by the RNZAF.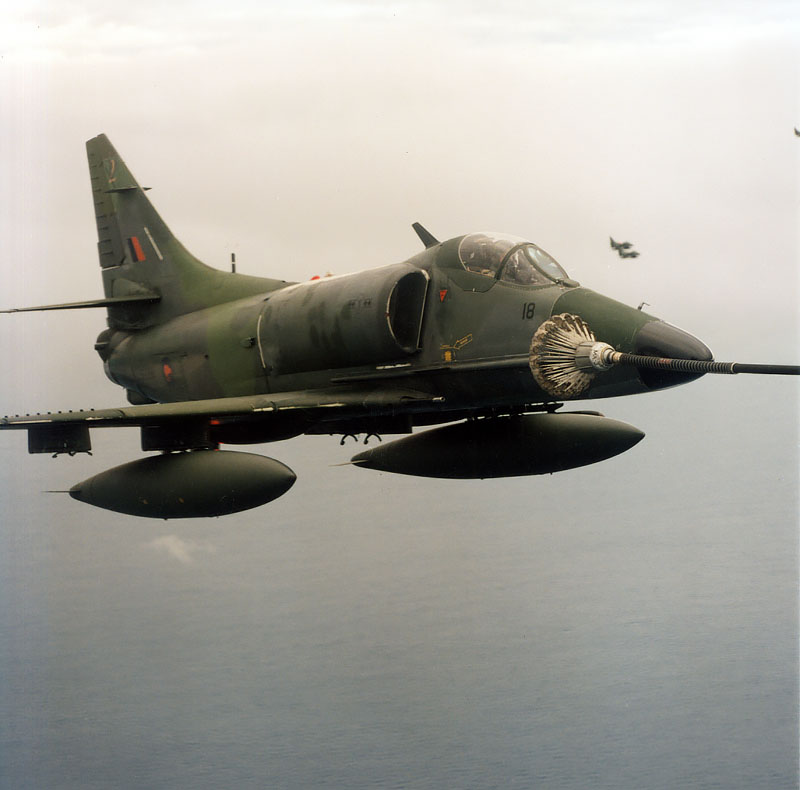 Last but not least, we released our 1/32 Hawker Hurricane 4 slot wheels back in 2020, but somwehow, they have disappeared from our website. This set has been added back to the website now.
Barracuda Studios will be in Omaha, Nebraska at the IPMS/USA National Convention from July 20th through the 23rd. If you will be there, please stop by and say hello. We will have all the new products for sale at our booth.
BR32426 1/32 Hawker Hurricane 4 Slot Mainwheels
This set contains a pair of resin cast accurate mainwheels, featuring fine tire beading, readable tire data, and a super detailed wheel hubs with separate uplock lugs that most other kit and aftermarket wheels miss. Designed to replace the kit wheels in the available kits. A fast and easy upgrade for the Fly Models, PCM and ancient Revell Hurricane kits. Designed by Gerry Mos.
---
BR32386 1/32 Douglas A-4K Kahu Conversion
Contains all the (mostly 3D printed) parts to convert the A-4E/F into a RNZAF Kahu. Cockpit upgrades include a new, modern instrument panel with multi function displays and instrument decals, a new throttle and stick top, rudder pedals, and gunsight with clear cast HUD glass. New external details include a new fin top, a number of blade antennas, early and late parabrake housing, cooling intakes and a clear cast high intensity strobe light. Designed for the Trumpeter A-4E or F kit, but can be modified to fit the older Hasegawa Skyhawk. Designed by Kerry Carlyle, Mike Swinburne and Craig Sargent. Research assistance from Craig Sargent and Anthony Galbraith.
---
BR32479 1/32 A-4 Skyhawk 300 Gallon Droptanks
The Aero 1D 300 gallon tanks were widely used, and were carried in this configuration by all variants of the Skyhawk as well as the F4D Skyray. This set consists of a pair of highly accurate and detailed 3D printed droptanks, complete with separate shackles for mounting to pylons. Drop tanks are printed hollow, so they will not weigh down an already large and heavy model. These tanks replace the inaccurate and less detailed tanks found in most 1/32 kits. Master pattern by Kerry Carlyle, with research by Craig Sargent.
---
BR32480 1/32 A-4 Skyhawk Intake and Exhaust Set
Contains a new, accurate engine compressor face clearly visible through the kit intakes and new engine rear. The kit part does not capture the look well. Also included are a new turbine face and complete jet exhaust pipe with detailed nozzle. All parts are 3D printed. Designed for Trumpeter A-4E/F/G/K Skyhawk variants. Can be made to work with the Hasegawa A-4 as well. Master patterns designed by Mike Swinburne. Research assistance by Craig Sargent.
---
Happy modelling! Roy
This article created on Sunday, July 10 2022; Last modified on Sunday, July 10 2022