Airframe & Miniature No 1-The Messerschmitt Me 262: An Update
Information supplied by Mark Peacock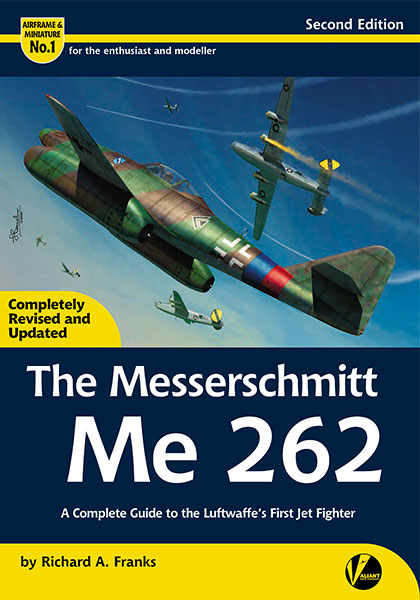 A quick update regarding Airframe & Miniature No 1-The Messerschmitt Me 262 Second Edition.
Owing to the volume of extra material we have increased the book size from 176 to 208 pages plus covers and plans. In order to absorb the extra work involved we are now planning to publish week commencing March 15.
Cover price remains the same at £24.95 RRP. We will be extending the pre-order offer up until the new publishing date.
Mark Peacock
Publisher-Valiant Wings Publishing
This article created on Saturday, March 13 2021; Last modified on Saturday, March 13 2021