WW Decals 35-09: IRENE!-TF 160 in Somalia
Information supplied by Floyd Werner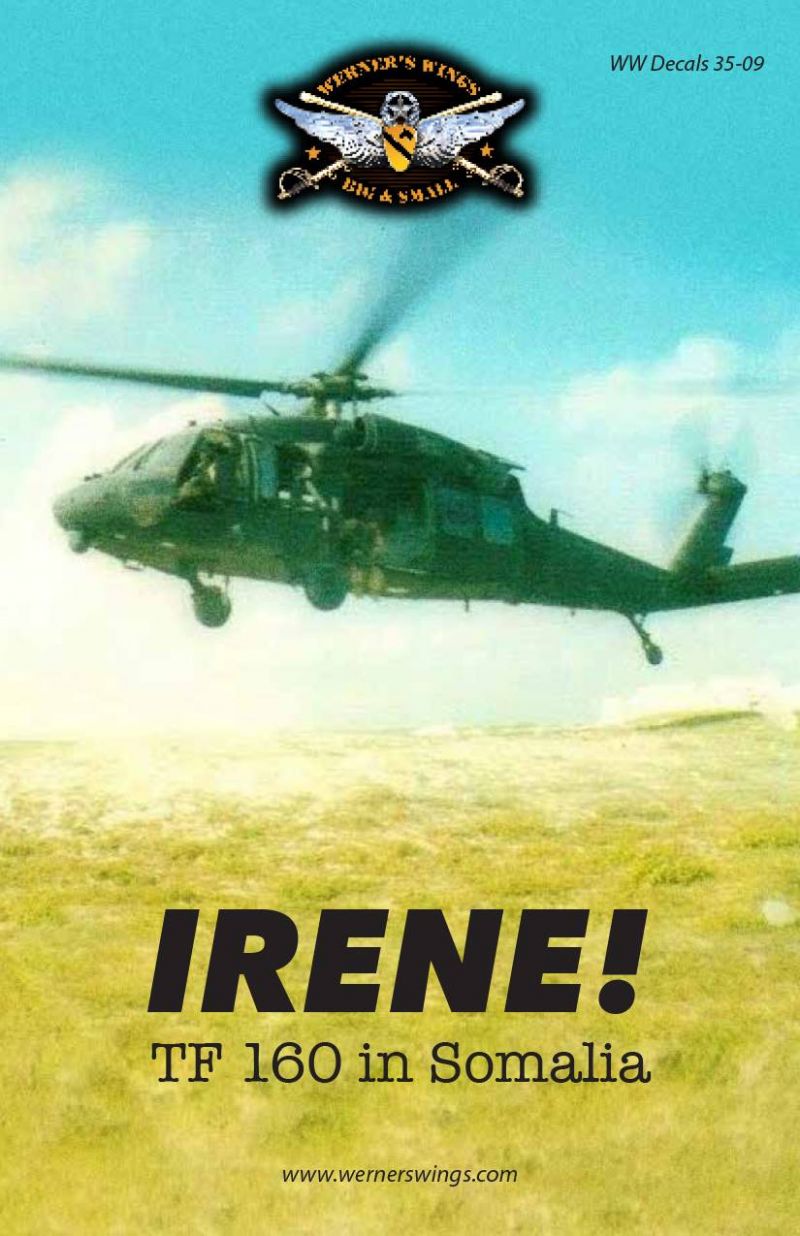 Werner's Wings is pleased to announce the release of WW Decals 35-09: IRENE!-TF 160 in Somalia
Scale: 1/35
Cost is $25 USD.
This Limited edition of 250 decals are only available from Werner's Wings and while supplies last.
This set is printed on two decal sheets by Microscale.
THIRTY aircraft are included on these sheets. This sheet covers EVERY Task Force 160th aircraft that was deployed to Somalia as part of OPERATION GOTHIC SERPENT, including the replacement aircraft and maintenance spares. Also included, is a full set of stencils for one MH-60L and one AH/MH-6, including rocket pod stencils for the AH-6Js.
The sheet is as accurate as we can make it based off of new information that came to light recently. We incorporated that information into the sheet along with input from unit members that were there.
This sheet would not have been possible without the hard work of Gino Quintiliani, who did the first in-depth study of the mission. Also thanks to Tim Hudson, who was instrumental in getting the MH-60s done properly.
As always Mason Doupnik, along with his padawan, Ramon Lomeli, did the marvelous artwork on the decals and the instruction sheet.
While this set is designed to be used with the Kitty Hawk AH-6J/ MH-6J and new MH-60L it could easily be used on the old Academy kits.
Contact me at fwernerjr@comcast.net or info@wernerswings.com.
This article created on Monday, June 18 2018; Last modified on Monday, June 18 2018