Introducing L'Aéronautique Militaire 1914-1918
Information supplied by Philippe Jourdan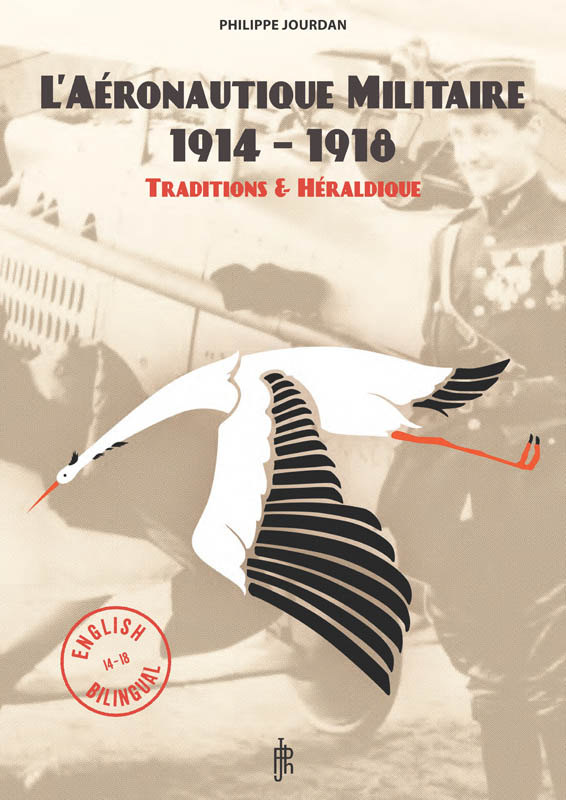 L'AÉRONAUTIQUE MILITAIRE 1914-1918
This is a reference book, a catalogue of all the traditional insignias of the French Armée de l'Air. The 619 Escadrilles (squadrons) that were formed are all identified, commented on, illustrated and enlivened with anecdotes, historical reminders, pictures and photos…
It is a multiple-entry book which makes it possible to wander between traditions, men, fighting units, great and small stories that built up the History of aerial warfare between 1914 and 1918. I narrate the way the French Air Force developed its own personality in the Great War though its combats, its allies, its Aces and Escadrilles.
Do you know what characterizes Escadrille VR 200? Or BR 472?... ?
what is it a 'Coastal Escadrille' or 'DCA' really meant....?
What is the second American squadron....?
Why Vienna was bombed in 1917 without there a victim ?
How...
The book is entirely bilingual in French and English and you will find a few representative pages included here.
---
I offer to you this book at an EXCEPTIONAL price PROMOTION ... the price for bookstores, 27 € (Worldwide) shipping included instead of 35 € and accompanied by an Ex-Libris and a personalized dedication. Payment by check or PayPal to: ( philjourdan @ aol . com )
Thank you.
Philippe Jourdan
79 faubourg du moustier
82000 Montauban.
France ;
Mail : philjourdan@aol.com
This article created on Monday, March 05 2018; Last modified on Wednesday, March 07 2018