Airframe Album No 12 is bigger!
Information supplied by Mark Peacock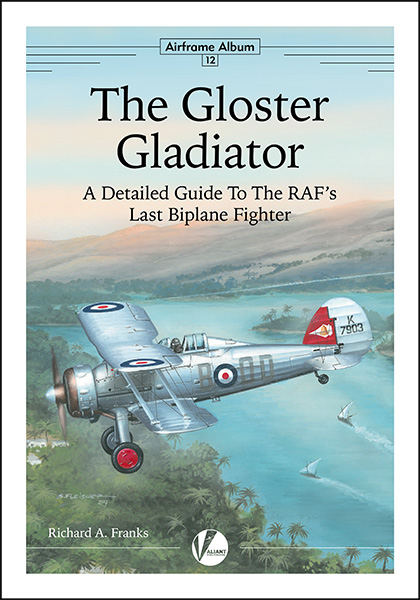 Airframe Album No 12-The Gloster Gladiator is almost on press-and it is bigger than projected. Owing to a wealth of extra material, much of it never seen before in print, we have increased the book in size from 100 to 132 pages, much of it in full colour. This means that the cover price will increase to £17.95 per copy on publication. However all pre-ordered copies will be honoured at the original £16.95 price and if you order your copy before October 5th you'll get it at £16.95 too.
Mark Peacock
Publisher-Valiant Wings Publishing
This article created on Thursday, September 28 2017; Last modified on Thursday, September 28 2017