New Wingnut Wings 1/32 scale Jeannin Stahltaube (1914) expected late October 2017
Information supplied by Richard Alexander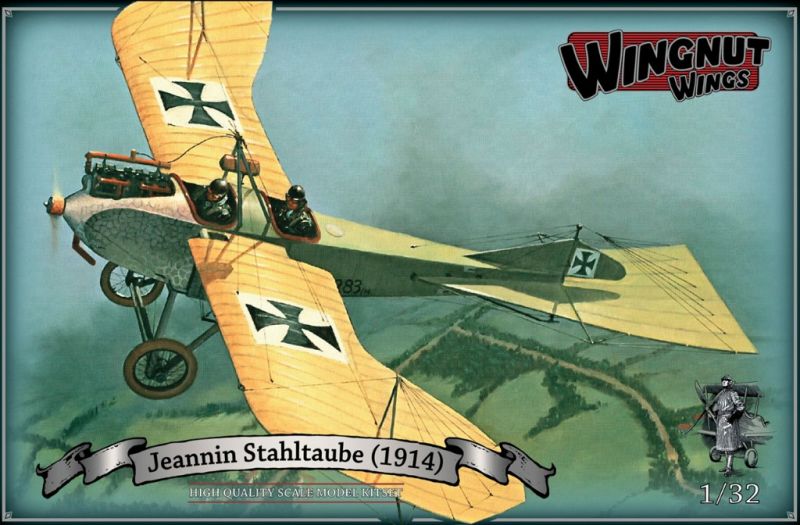 We are pleased to announce that our next new release, the Jeannin Stahltaube (1914), should be available from your preferred stockist in late October 2017.
The initial bird-like "Taube" (Dove) design was made by Austrian Igo Etrich and successfully took to the air in April 1910. Unfortunately for Etrich he was unable to patent his design which lead to a dizzying array of copycat Taube aircraft being churned out by dozens of German manufacturers. One of the most successful was the Jeannin Stahltaube (Steel Dove) which was operated by the German military. Note that while just about all Taubes appear the same they are in fact significantly different from one another.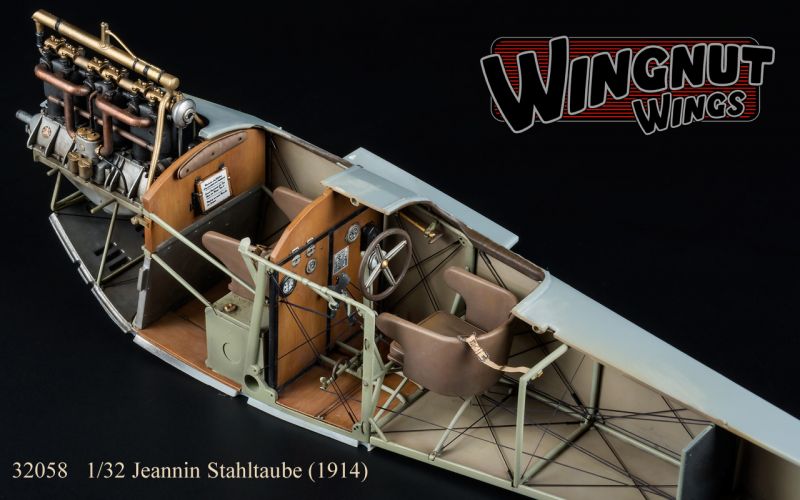 32058 1/32 Jeannin Stahltaube (1914) MSRP US$ 119 (+ local taxes etc.)
http://www.wingnutwings.com/ww/product?productid=3162
Expected late October 2017
165 high quality injection moulded plastic parts.
21 photo-etched metal detail parts.
Completed model size = 30cm x 43cm.
Optional 100hp Daimler-Mercedes D.1 and 120hp Argus AS.II engines.
Optional injection moulded or photo-etched wire wheels.
Optional propellers, exhaust manifolds, gravity fuel tanks and pistol armament and hand dropped bombs.
Ultra fine 0.3mm to 0.5mm wing warping control surfaces.
Wing-fuselage join ensures strength and correct dihedral without the need for structural rigging.
24 page fully illustrated instruction manual.
High quality Cartograf decals including markings for 5 aircraft;
A - Jeannin Stahltaube 172/14, Lt. Fritzlohn(?), Adlershof-Johannisthal, late 1914 to early 1915.
B - Jeannin Stahltaube 180/14, Deutches Technikmuseum Berlin.
C - Jeannin Stahltaube 271/14, Emil Wendler, Adlershof-Johannisthal, late 1916 to early 1917.
D - Jeannin Stahltaube 283/14, Adlershof-Johannisthal, 1915.
E - Jeannin Stahltaube 319/14, Armee-Flug-Park 9b, early 1915.
Richard Alexander
General Manager
Wingnut Wings Ltd

PO Box 15-319, Miramar,
Wellington 6022,
New Zealand.
richard@wingnutwings.com
This article created on Monday, August 28 2017; Last modified on Monday, August 28 2017