Airframe & Miniature No 10-The DH Mosquito Pt 2-Pre-order Offer Extended and Enhanced
Information supplied by Mark Peacock
Airframe & Miniature No 10-The de Havilland Mosquito Part 2 has just gone into the design production stage and owing to the sheer weight of material on the type will be ready for despatch first week in July.
This means that we can extend the pre-order offer period up to July 4th so you can still save on postage. Furthermore it has given us an opportunity to enhance our pre-order offer so into the prize draw pot goes one enormous 1/24 scale Airfix Mosquito FB.VI kit in addition to the 1/32 scale Tamiya kit. One additional lucky winner may have to consider extending the house. This is also open to everyone who has already pre-ordered the book.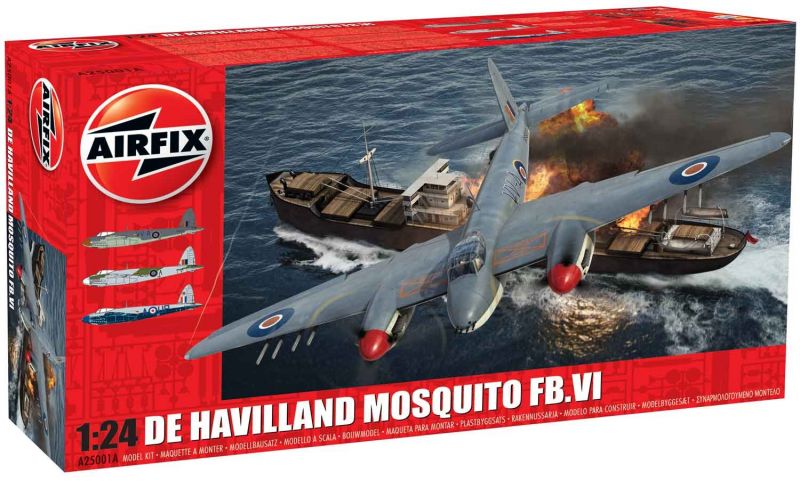 Everyone who has ordered any of our titles in print with their AM10 pre-order has had these despatched to them over the past week to avoid any further delays.
Best wishes,
Mark Peacock
Publisher-Valiant Wings Publishing
Managing Director- The Space Factory Ltd
8 West Grove, Bedford, MK40 4BT, UK
+44 (0)1234 273434 (office)
+44 (0)7963 956221 (mobile)
This article created on Wednesday, June 14 2017; Last modified on Wednesday, June 14 2017