Revell 1/32 Hawker Typhoon, Part 2
By Suresh Nathan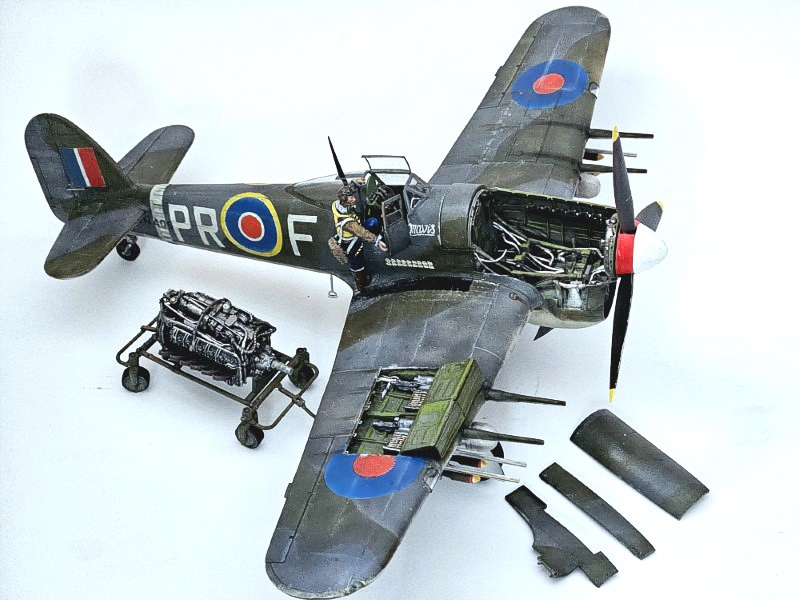 In Part 2 we add the ordnance, complete the finishing and show the finished model. If you missed it, be sure to check out Part 1.
Ordnance
---
I wanted to show the Typhoon in long distance mode. In this configuration they carried 2 rockets per wing and a 44-gallon tank. Interestingly, Typhoons could carry up to 8 rockets per wing although 4 was the norm. The rockets were from Special Hobby and are styrene. The drop tank is a piece of brass turned to shape on a lathe and cast in duplicate. My reference shows late-war transparent pylons and I included this in the model. The ignition cables were fine solder wire.
---
The Hispano canon barrels were turned in Aluminium. This is a lot nicer than the kit barrels which were flimsy and deformed. The gun bays were detailed with spares, styrene and solder wire.
Painting and markings
---
The model was base-painted in Humbrol Enamels, varnished with Future-Tamiya Flat acrylic, weathered with turpenoids and chipped sparingly. I used oil washes for weathering and drop filters for colour variation. Black was used as a panel wash. The worn silver was a combination of sponge dabbing, silver pencil and undercoat and masking of silver with overspray.
---
All markings were hand painted to portray the aircraft of No. 609 Squadron Hawker Typhoon DN406 PR-F 'Mavis'. The masks were hand-cut from vinyl or masking tape. This aircraft seems to have replaced panels and touch up paint and I showed that sparingly using brush paints.
Conclusion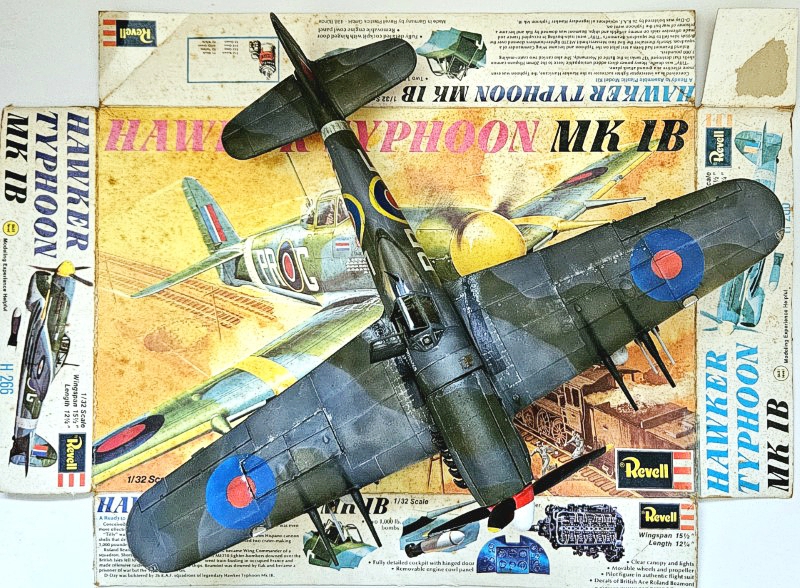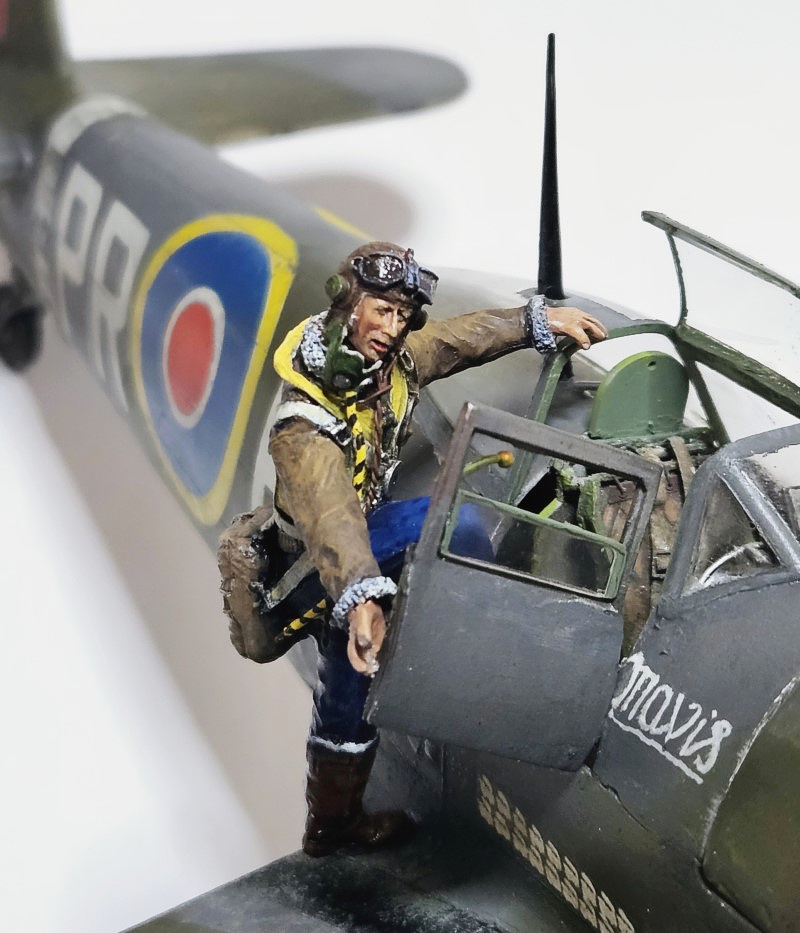 This is one of the last old-tool 1/32 Revell models from the seventies. Having built and (made a mess of) one in the eighties I am really glad to have the opportunity to take another crack at it. The result is very satisfying, and I believe to be accurate. I did use a lot of aftermarket parts on it, but these are designed to be used with the Special Hobby Tempest and so a lot of work was needed to get it to fit. It's a beautiful aircraft and one that does not get enough respect in my opinion. While most remember the Spitfire in the skies of Britain it is the Typhoon that most Europeans remember as the liberator of World War 2.
---
References
Typhoon/ Tempest from Squadron/Signal Publications
Aircraft Anatomy from World War II from Chartwell Books Inc
Cockpit from Airlife
Allied Aircraft Piston Engines of World War II from SAE International
Various photos on the internet
© Suresh Nathan 2023
This article was published on Friday, November 17 2023; Last modified on Sunday, November 19 2023