ICM 1/32 CH-54A
By Philippe Le Marhollec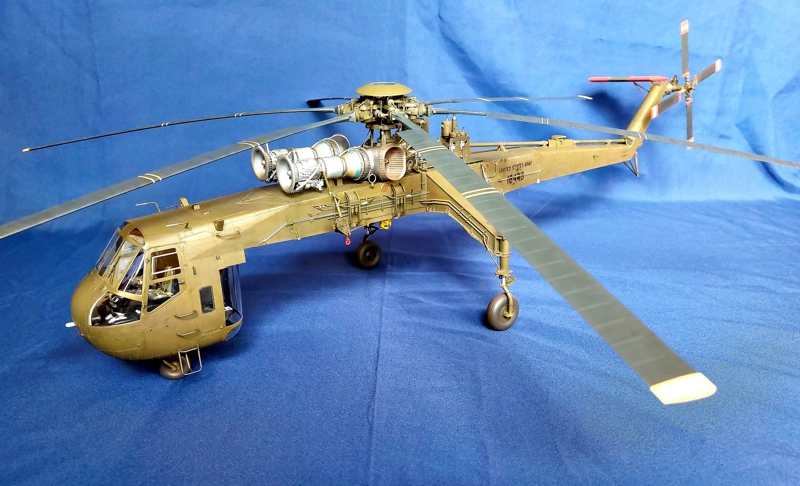 Here is my last build and my first helicopter.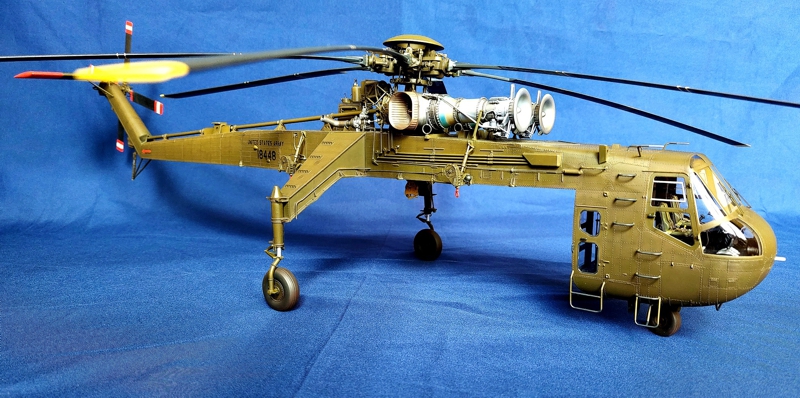 The build is not difficult but even with a lot of care, there are some seams around the cockpit that are very difficult to clean. You can easily lose some rivet detail.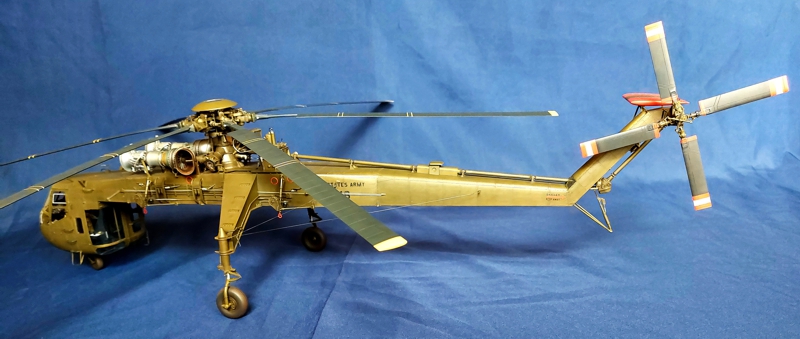 I added the cockpit parts after I took care of the fuselage parts.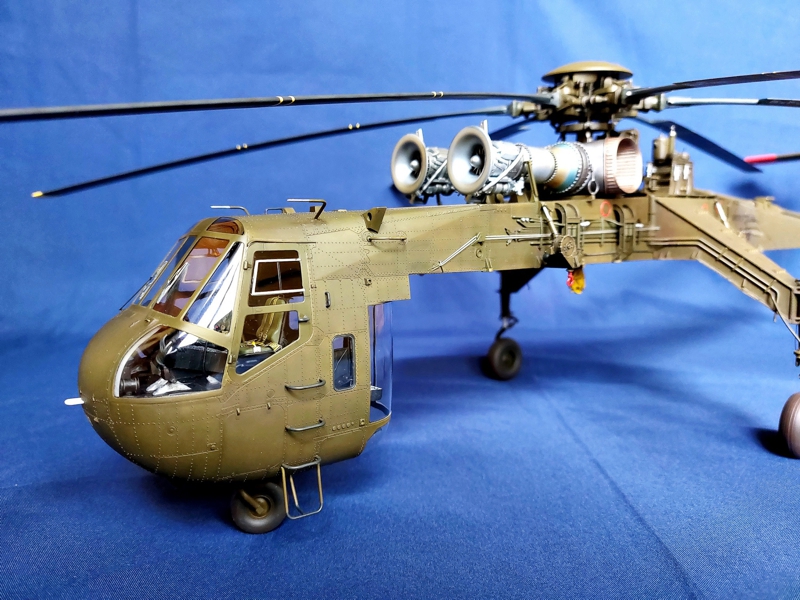 Take your time to make sure that the transparencies will fit properly; the less seams you have to deal with, the better it is.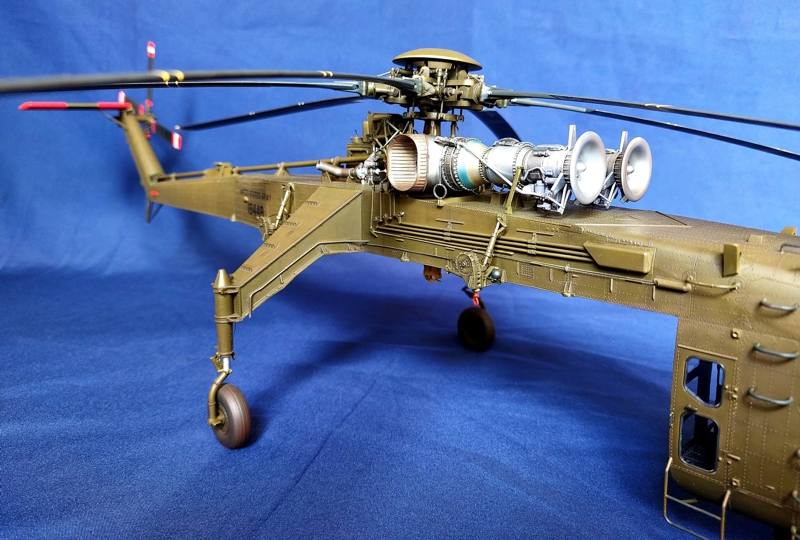 And remember, it's big and the more parts you add, the more difficult it will be to hold and manipulate it.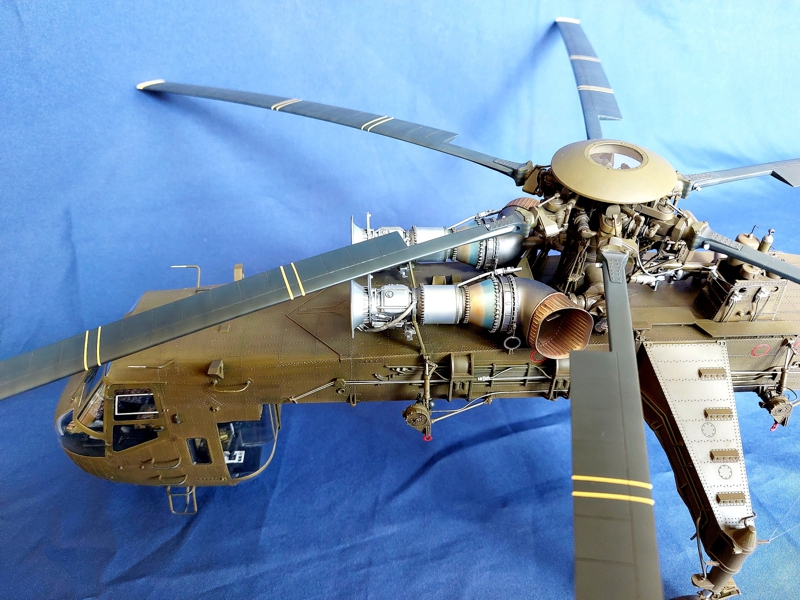 It is also very difficult to take good pictures. Did I mention it is really big?
© Philippe Le Marhollec 2023
This article was published on Saturday, September 23 2023; Last modified on Sunday, September 24 2023