Tamiya 1/32 F-4E Phantom, Converted to a F-4G
By Alain Personeni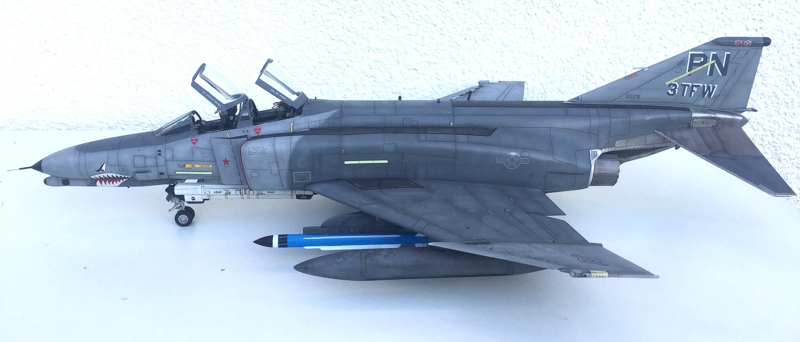 This is Tamiya's F-4E converted to the G version.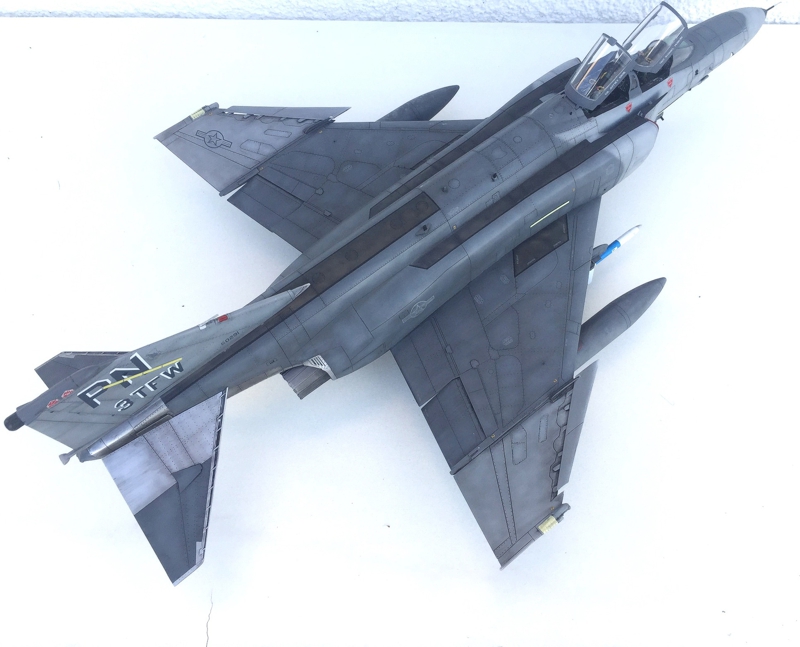 As I didn't want to spend too much money on aftermarket sets (but a little bit though), I scratchbuilt the main components, namely the chin pod, the vertical fin antenna, and the belly reinforcement strap.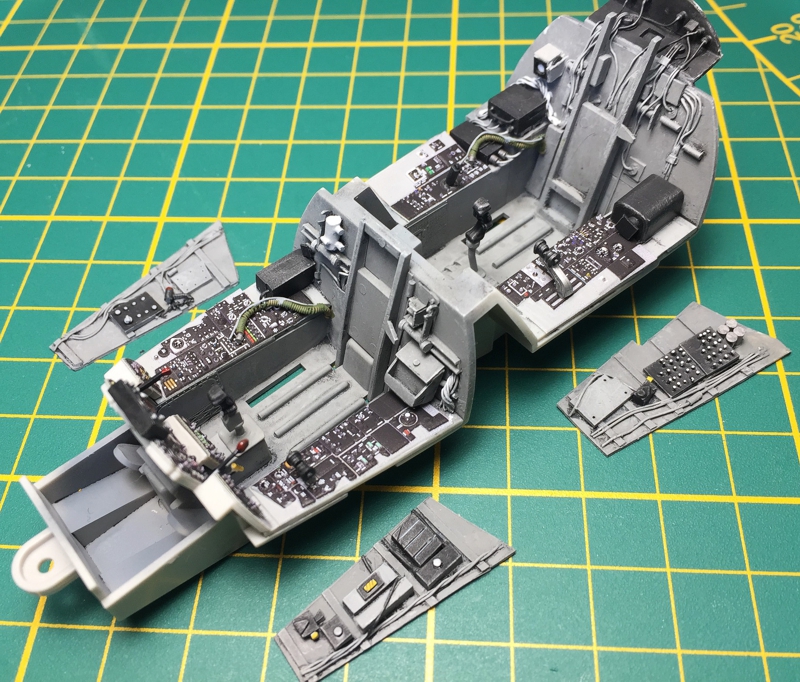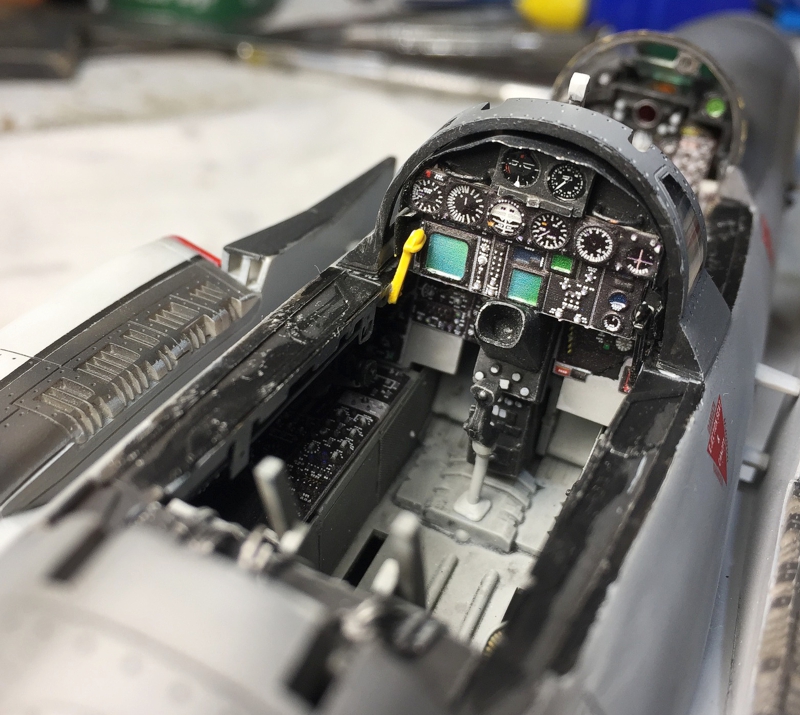 I focused the main improvements in the cockpit. I scratchbuilt the rear bulkheads as well as the side walls. I used the Redfox IP and console sets meant for the Revell kit. I admit that I naively thought that they only needed a few adjustments, but obviously, as they are not intended for the Tamiya kit, I struggled a bit to adapt the aft IP. Indeed, it seems the Revell IPs are oversized compared to the Tamiya kit. Anyway, the result is not so bad. The seats are from Quickboost.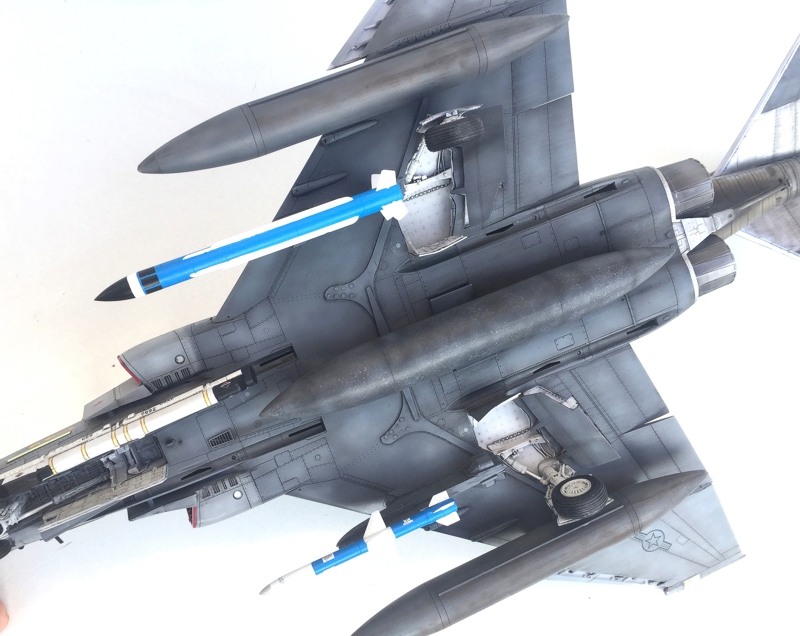 Some wiring was added in the gear bays as well as on the legs. The outer wing sections are from Isracast.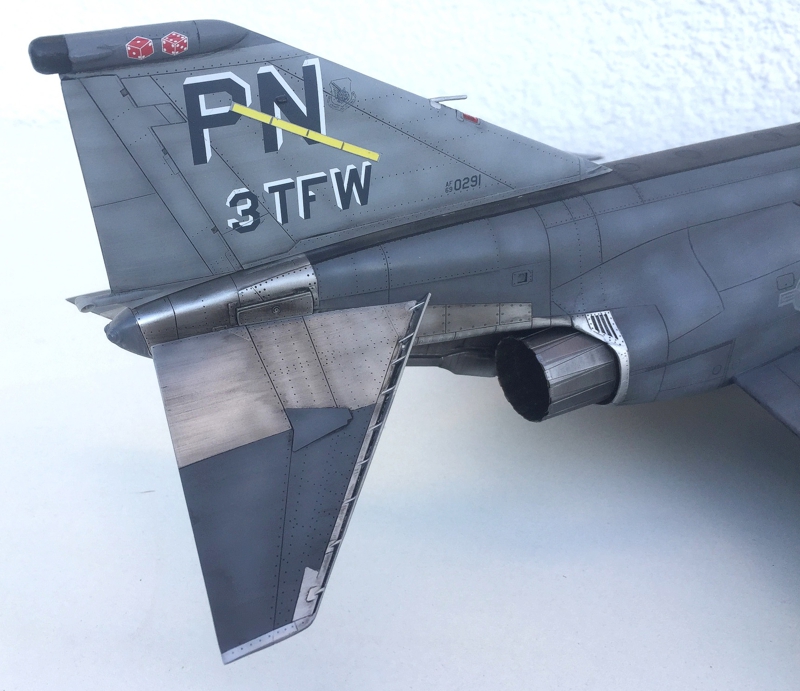 Decals are from Speed Hunter Graphics.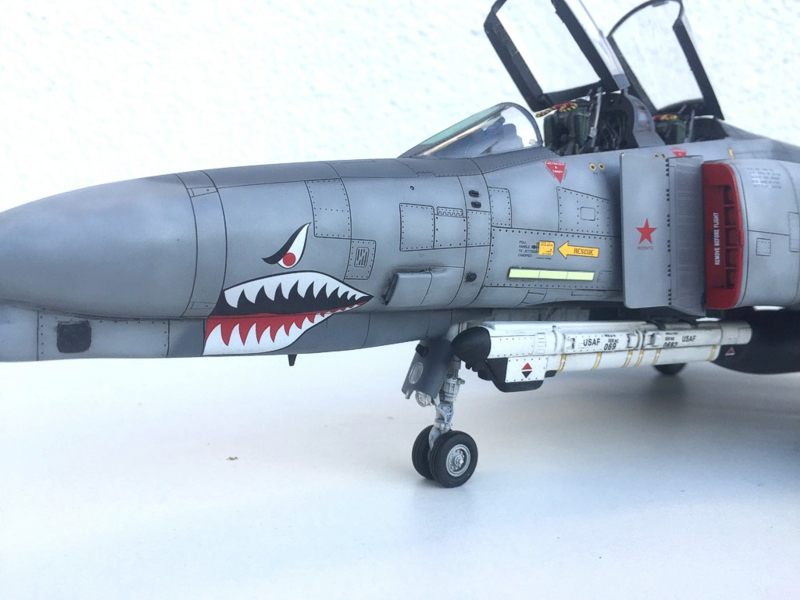 Hope you'll like her bad smile. Was it a cool "trip" ?? I struggled a bit sometimes but...not so bad...so, as I usually say...enjoy...or not!
---
© Alain Personeni 2023
This article was published on Friday, September 22 2023; Last modified on Sunday, September 24 2023