Tamiya 1/32 Spitfire IX
By David Mooney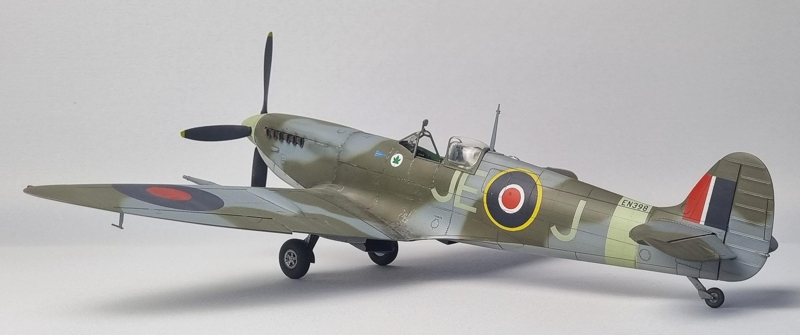 This is my Tamiya Spitfire.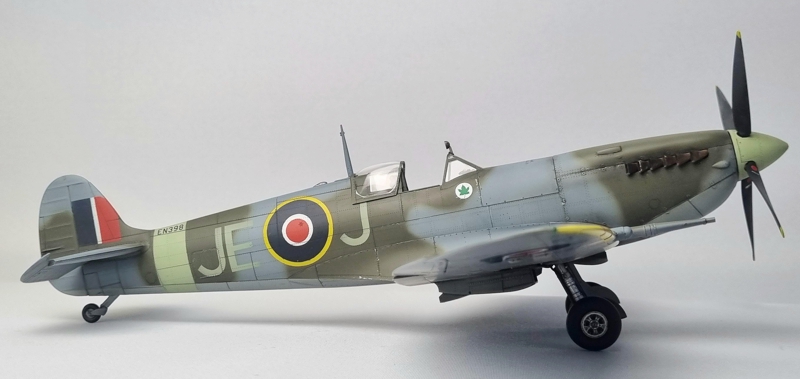 It was going to be Johnny Johnson's Triple X beer barrel bomber but in the end it...did not happen. The issue arose that I was going to try and have the barrels and pylons removable as I do like the clean lines of the Spit, but the magnets that I had installed were not strong enough to hold the resin barrels and pylons flush to the wing surface, so I ditched the idea in the end.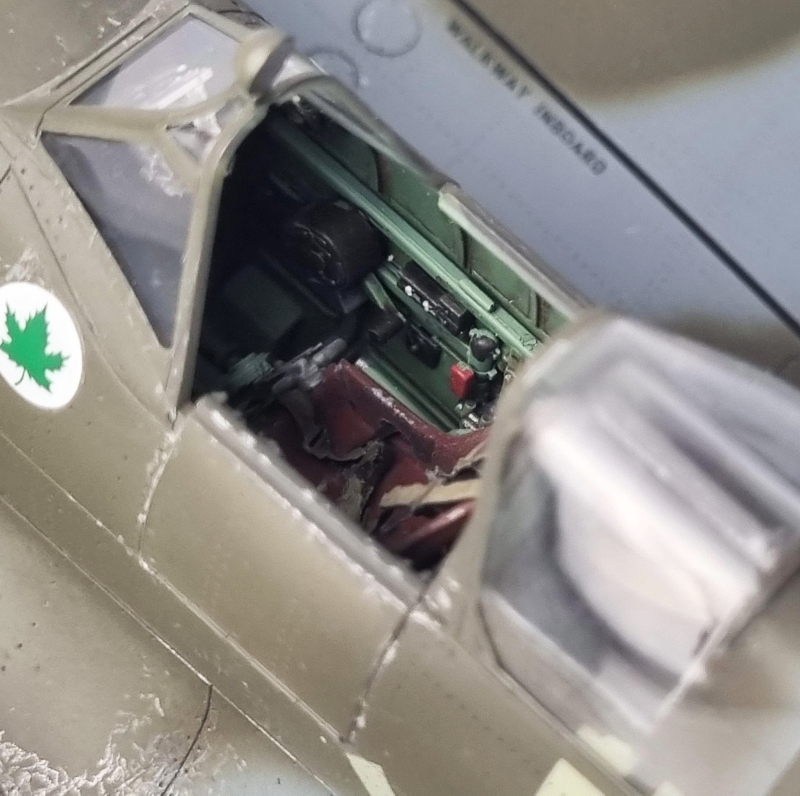 This kit builds nice and easily; I did add the Red Fox Studio instrument panel set.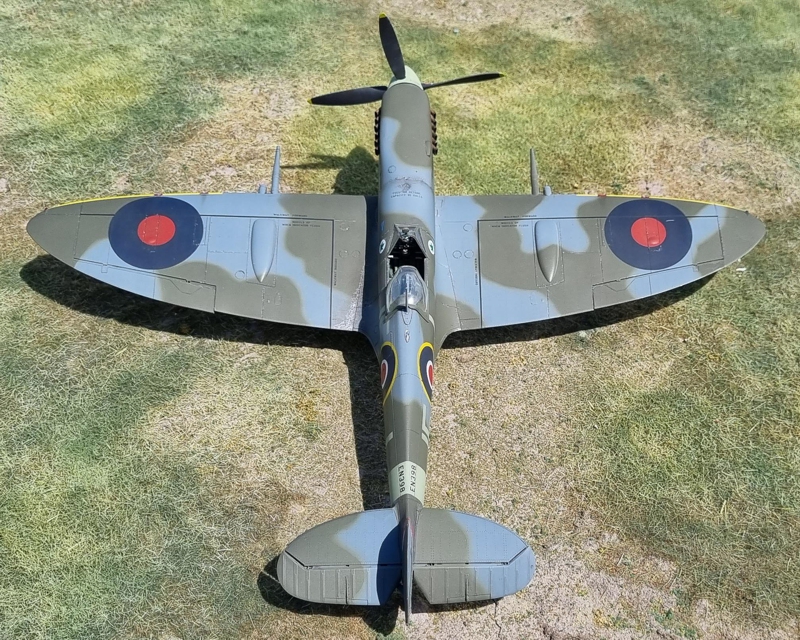 I painted it with Tamiya paints plus used my own mask sets for the camo and all the insignia and serials.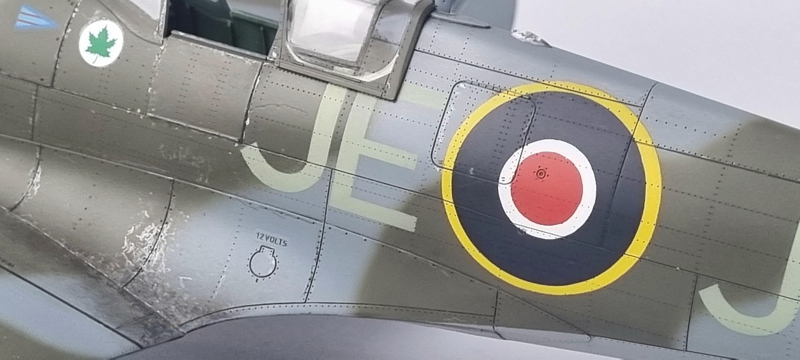 Creating the chipping on the wing root: The way I tend to do larger chipping areas is to paint the area in a metallic colour first and then do the whole hairspray chipping thing first. Then after the removal of the top (camouflage) colours I matt coat the aircraft and then use various metallic pencils and graphite pencils. Most bare metals are various shades of metallic, in areas of high wear it'll be darker so that's where I tend to use the graphite pencils.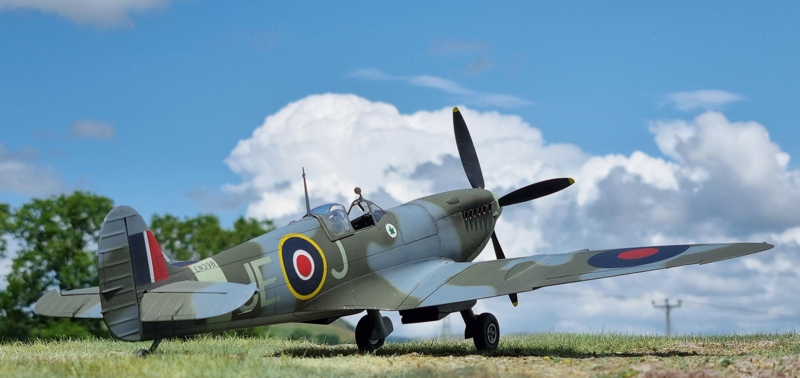 Enjoy!
---
© David Mooney 2023
This article was published on Wednesday, September 06 2023; Last modified on Sunday, September 10 2023